School holidays may be coming to an end (hooray) but we're now heading into the old back to school vibe and of course, the never-ending lunch box saga.
Which one to use?
What to pack?
Do muesli bars count as "healthy snacks"?
What age is appropriate to get the kids to just do it themselves?!
And most importantly, how to keep this whole process as simple as possible so you don't lose your marbles before coffee #1 has kicked in.
Ok, so here are 4 top tips to kick start the school year.
Lunch box ideas
Keep the kids calm (and you) when it comes to thinking of lunch box ideas daily.  There are endless sites and forums dedicated to school lunch box ideas. They often involve complex chopping into animal shapes, cars and Disney characters with a variety of utensils.  Sounds lovely and so very time consuming!
Like always, our tip is to keep it simple.
Mornings can be hectic from having cold showers by the time everyone has had theirs to making sure all the laces are tied (this will avoid any calls from school informing you of the new bruise on your kid's leg).  So why create more grey hairs than you already have and try and be organised the night before?! Lets face it, we are time poor not to mention savvy shoppers so here are some savvy options:
Leftovers are a great alternative to repetitive sandwiches. Think cold meats in rolls, veggie kebabs (for some reason, food eaten off a stick is more appetizing) and mini fruit salads.
Mix up the carbs with rolls, wraps, vegemite scrolls and fancy breads (olive, cheese, Turkish, rye etc).
Tomatoes and cucumbers are full of moisture, which leads to soggy and often uneaten sandwiches. Rather keep them separate and in their own bags or compartments.
Make your own trail mix and form a variety of seeds and dried fruits at the supermarket. Or even better, get the kids to help choose what they want. They might even eat it then!
Healthy cookies / muffins - no, this is not an oxymoron. There are loads of recipes out there that are actually yummy and not full of sugar. Make a stack of them on Sunday and keep the lunch box happy and healthy all week long.
Have a sandwich maker? Try toasting lunches for a different texture. (Don't have one? We have one coming in stores soon).
Storing Lunches
You now have the ideas jam packed but helping keep food fresh is as important and can be expensive. Again, get back to basics and keep it simple. Try re-sealable sandwich bags* for easy transportation and protecting food.  Keep food separate with a lunch box* that has compartments. Why not keep the carrots or other snacks fresh with their own home – The Snack Tube*?!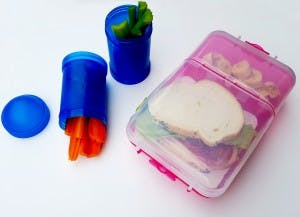 New year, new rules.
We may have let the kids stay up a little later than usual during the holidays (guilty) but now that a new school year is approaching, set some house rules that can be followed through to the classroom.
Unpacking the kids bags everyday, washing out the lunch box, throwing out the left overs (one day they will eat their celery sticks..), repacking for the next day… It's exhausting. And let's be honest, as if you have the time between the other chaos of the day and early mornings school run. So it's time to lay down the law and get them to help out.
Here are some ways they can help (age appropriate of course):
Put Bag away
Remove lunch box from bag
Polish shoes
This will save you a bit of time and give them a bit of responsibility.
For the slightly older kids, they can even start helping out by making their own sandwiches, washing fruit and refilling water bottles. You never know until you try, right?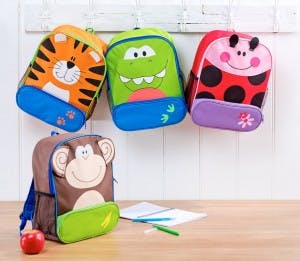 Get Organised
Or at least give it a red hot go because as you know the school year is jam packed with parent teacher nights, school concerts, after school sports events… the list goes on.
Why not grab a nice big calendar*, put it somewhere everyone can see it and start adding in all the known dates now. Get the kids to also add in all their extramural activities for as far ahead as possible and then lock in date nights pronto! A diary* is also great to transport along with you.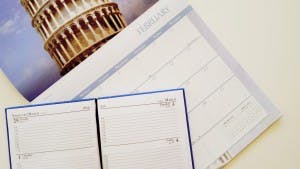 *All products or variations can be found in stores.