Guides, Pets
4 Tips For Your Pet To Combat Winter
There goes the hot sweltering day; it's time to give way for the cold wet winter. It's true that we only have a very mild winter here in Australia, but that doesn't mean that we don't need to be prepared! Here are a few tips from this chubby pugalicious to help you get through winter.
1. Hibernate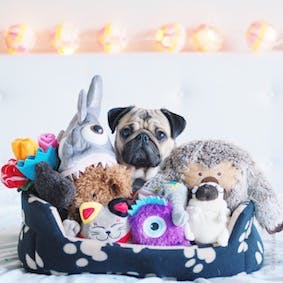 Pet Oval Bed 62x47x16 $15
The most important thing that you should do this winter is hibernate. If possible, refuse to move and just take a dog nap. Lots of them! Purchase the comfiest bed to maximize your nap experience.
Once you feel like you might have too much sleep, take some more. Trust me, you need to conserve that energy, just like this little puggy bear. Ah, the joy of having a fluffy and comfortable bed!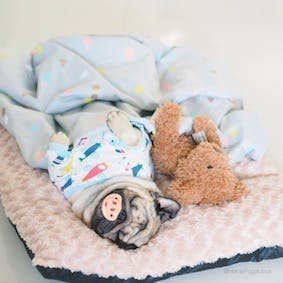 Dog Mat 90X60CM $20
2. Layer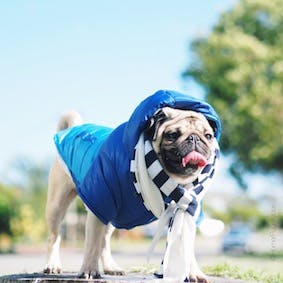 Dog Coat with Hood $15
In the case that your human forces you to go on your daily walking chore, then don't forget to layer up. Don't be shy to layer up as much as you can, looking chubby is way better than getting cold and wet. The waterproof material of this jacket gets the paws up from me, it would totally keep us toasty and dry this winter.
For you fashionable pooch, you can also try this chic coat. I feel like a million bucks in this elegant coat.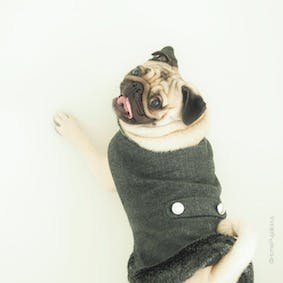 Dog Coat $10
3. Stay away from the rain
Taking a walk in the rain should be avoided to a minimum, especially if you hate getting your paws wet like me. If you really have to take care of "business", then just do it on this indoor toilet. Made of synthetic grass, you won't even notice the difference.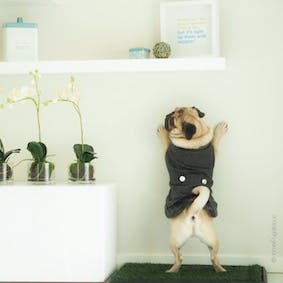 Pet Park Mat $25
All right perhaps not quite like what I did up there, but you get the gist. UGH! What a pug have to do to get some peace and privacy, can't you see that I'm taking care of "business" right now? Quit stalking human!

4.Drink hot Carob
When it's really cold out there, ask your human to make you some hot carob to warm your heart away. Because baby it's cold outside!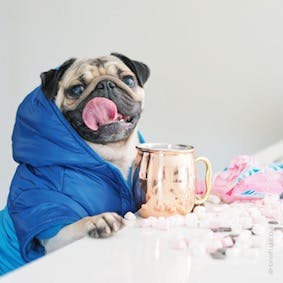 ** Please be aware that chocolate is toxic for your beloved fur baby so another treat will suffice.
This post is sponsored by us. All images, opinions and words are from HomerPugalicious 
To see what else HomerPugalicious gets up to click here.
All products or variations can be found in store.
Sign up to receive exclusive offers, VIP invites and all our hints & tips