Ideas, Kids, Summer
5 Savvy Outdoor Activities for the Kids this Summer
Summer. Ah glorious summer. Long, warm, lazy days. Coconut sunscreen, jasmines in blooms, cricket on the oval, kids yelling…that's right. It's also school holidays, which never seems to end.
So, to keep you from going loopy or spending money on kids holiday programs, we have pulled together 5 activities to keep your little ones busy this summer.
Splish, splash
If you're in the 11% of Australians that own a pool, then this doesn't apply. Actually, would you mind inviting us round? :)
But, if you're in the other bucket why not keep the kids cool and happy this summer with a super cute blow up pools? Bring out all the bath toys and make up fun games, fill with bubbles or use as a challenge in a relay race. Basically, find ways to exhaust them.
Plus when you're all done, empty, leave it to dry, deflate and pack away for next time. Who needs a huge pool you only use for 2 months of the year anyway? No jealously here at all!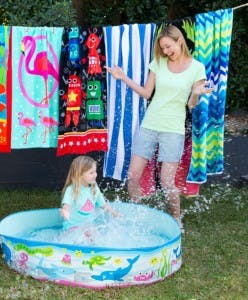 Fancy Hopscotch
Ok, this is a bit old school but hey, it's also timeless and a great way to get their little brains from not melting over the summer.
We have even pulled together a slightly more complicated game that you can teach the kids and their friends. Then once they understand, we suggest you go inside where it's cool and make yourself a well-deserved glass of ice tea ;)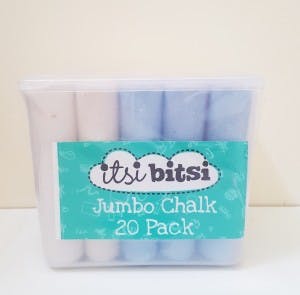 Instructions:
If there is more than one participating, pass the object to the next for their turn.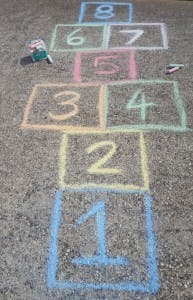 Slip n slide
So it's your turn to look after the kids and all their delightful friends for the day. Joy. So you're wondering how you're going to entertain them and of course be known to all near and far as the "cool mum".
Well, look no further than this old family favourite and a total crowd pleaser.
Yes, the old slip n slide is back and better than ever. Best of all you don't even need a massive garden. Just commandeer a good looking (hazard free) hill and get cracking.
Supplies needed: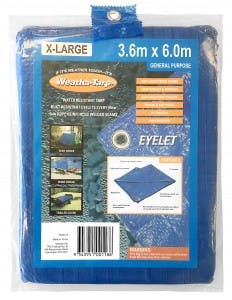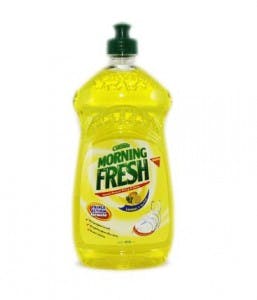 Instructions:
Let the hose run to wet the tarp then squirt detergent or shampoo so bubbles are formed. Secure the hose to the tarp with duct tape to keep the slippery feel going. You can even add a noodle or inflatable objects for the kids to slide down with. Thank you cool mum.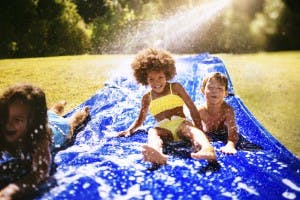 Kids wash
Ever take the kids through a car wash and get a kick out of hearing their shrieks of delight?
If you're quietly nodding, well this one is for you – actually it's for them, but yeh, you get the idea.
Supplies needed: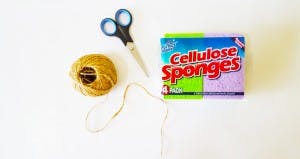 Instructions for "pre wash" and "wash" stations:
Find an empty space outdoors to hang objects with string, think tree or clothesline.
Cut a hole in each sponge and feed through with twine.
Soak sponges in soap and water and hang them at different levels to create the "pre-wash" effect.
For the wash effect, stand with the hose on the spray option or have the hose hanging at a high angle.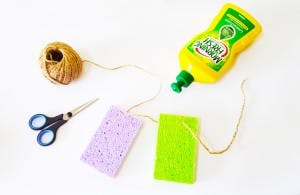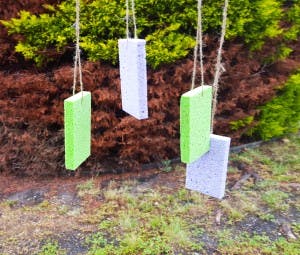 For the final stage use the garland of tissue paper (or cut up strips of material such as paper or tarp) to create the dry off effect.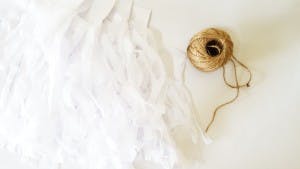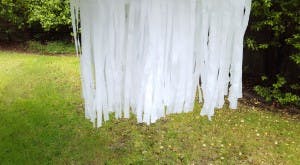 Hang the strips with twine and hang them from either a branch or clothesline.
And voila, it's a kiddie car wash!
DIY Sprinkler
Ok, this one is a little bit random but actually heaps of fun for the little'ies, and especially good for the really hot days when there's nothing on telly – and another trip to the shops is really just a rouse to buy more Peppa Pig toys.
Supplies needed: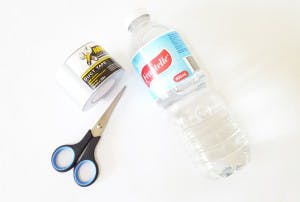 Instructions:
Remove the lid from an empty drink bottle and sticky tape the spout to the nozzle on the hose.
 Poke holes in the drink bottle with scissors
 Turn the hose on and you have your very own safe sprinkler for the kids to jump over and around.
You could even hang the hose on a branch or clothesline so the kids can run under it for a shower effect.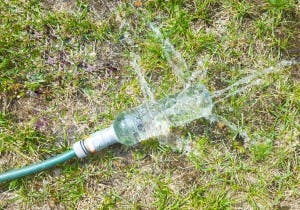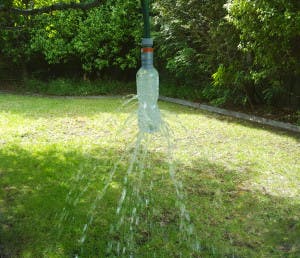 It's okay for adults to participate too, right?!
*All products or variations featured can be found in store.
Sign up to receive exclusive offers, VIP invites and all our hints & tips