Decorating
5 Savvy Tips For Home Décor with Canvas Prints
Decorating a space, be it your home or office with artwork, can be really rewarding as it gives you a chance to unleash a little creativity and bring some colour and vibrancy into a room. And with a never-ending stream of home reno shows and mags, it all looks so simple. But then you get started and the options and decisions are overwhelming. What's the colour palate? How much is too much? What's on trend? And, how am I going to afford it all?! Yes, we've all been there, so here are some hot home décor tips to help you make these decisions a little easier.
1. White Space Is Ok
You know when you walk into a room and it feels really claustrophobic? The walls are covered top to bottom with photos, prints, mementos and knick-knacks – think grandma's house…Yep, you know the one.
So to avoid this common eyesore, really think about the space and select a print or set of prints that fit nicely but still allow a good amount of white space around it. Too much white space and it will just get lost, too little white space and the room will suddenly shrink. Play around with this till it feels right.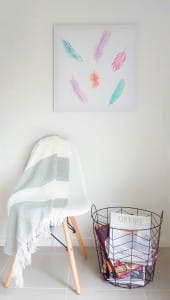 2. Determine The Colour Palette And Pattern
Whether you want to match the print to the furniture or vice versa, ensure there is a consistent hue or pattern. Have some blue in your print? Add a gorgeous blue cushion to the couch in the same tone to complement the print. Is your sofa a really plain tone? Add some vibrancy with a patterned print.
Again, there are no fixed rules here but be careful with the use of too many colours or patterns as it can get a little overwhelming.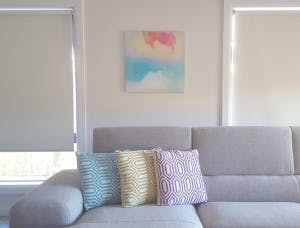 3. Group Prints With Similar Theme
Grouping prints of similar style, tone, palette or theme is really on trend. Have a play around with the composition such as side-by-side, scattered mix and matched sizes or gallery layout. This is a really playful approach so have fun.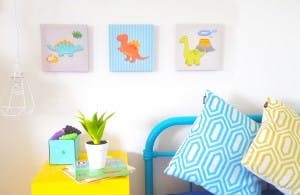 4. Customise The Kids Room
Ah the baby's room…everything is so adorable, you suddenly have the urge to unleash your new found maternal creativity and show off to all your friends on Facebook. Of course you do. But before you max out your credit card on a giant giraffe wall decal and a white fluffy rug, think about the space and how it's going to be used, and not just for the next 6 months. So rather than the animal wall decal that might ruin the paint, select age appropriate prints, then just change them as your little one grows up. Easy.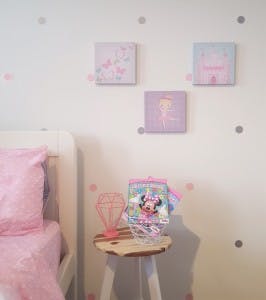 5. To Lean or Hang?
Contrary to popular belief, leaning prints, rather than hanging is a thing!
This style adds a casual feel while still keeping symmetry of the space. Layering objects in front and around the print will help create a collected look. Just don't overdo it or we'll be back in nana's house in no time ;)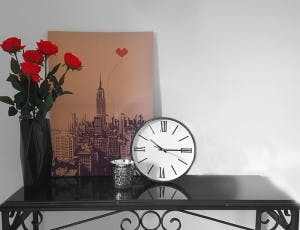 So there you have it. 5 top tips for home décor with canvas prints.
Remember, the key here is to do what feels right for you and the space. After all, you and your family will be occupying the space so make it work for you. And worst-case scenario, you just take it down and try something else.
Have fun!
Sign up to receive exclusive offers, VIP invites and all our hints & tips