Often the best part of a roast chicken, or a roast turkey, is the stuffing. Try this stuffing recipe for a delicious traditional and homely Christmas meal.
Ingredients
8 heaped cups of plain white bread, the crust still on, cut roughly into 3 cm cubes
500g sausage - ideally pork sausage, or feel free to experiment with other kinds of sausages to suit your tastes
3 tablespoons of unsalted butter
½ brown onion – finely diced
1 large celery stick – finely sliced
1 large granny smith apple- skin on and finely diced
1/3 cup of pecans – roughly chopped
1 cup of chicken stock/broth
1/3 cup of low fat thickened cream
1 tablespoon of fresh sage.
1 teaspoon of fresh thyme leaves
¼ teaspoon each of salt and pepper.
 Method.
Preheat oven to 160 degrees Celsius.
Spread the bread out on a tray and bake for 8 minutes until lightly toasted. Transfer into a large bowl.
While the bread is baking, place a nub of butter into a large skillet or pan on high heat. Once melted add your sausage and cook. Break the sausage up while cooking.
Once the sausages are cooked, pour the sausage and fats onto the bread.
Return pan to the heat and turn the heat down to medium. Add the rest of the butter and then sauté the onions for 2 minutes.
Add the celery and apple and cook for 3 more minutes.
Now add the pecans, the chicken stock, cream, sage, thyme, salt & pepper.
Stir and bring to simmer for 2 minutes.
Pour into the bowl and mix so all the bread and sausages are well covered.
Transfer mixture to a good-sized baking dish. Cover with foil and bake for 40 minutes
Uncover. Brush with more melted butter. Grill on high for 4 minutes until top is nice and golden brown.
Serve warm. Sprinkle fresh parsley or fresh thyme.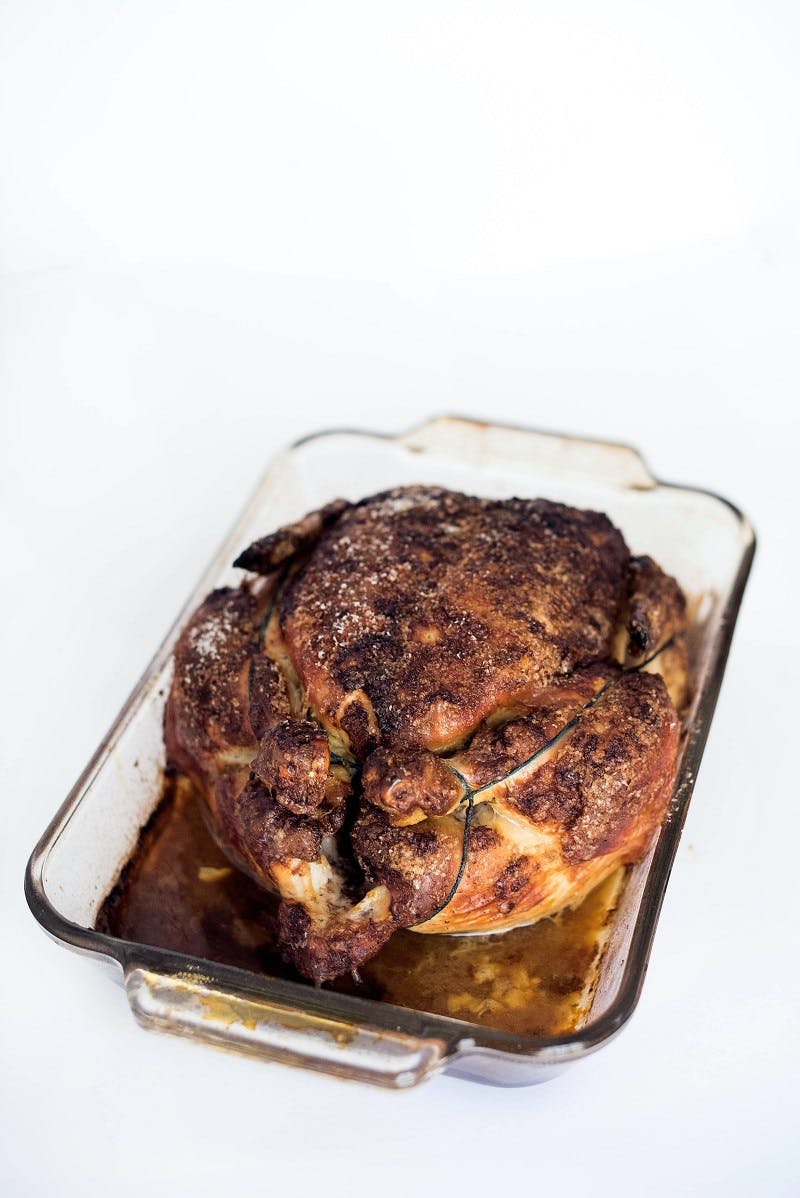 You can use this as a stand-alone warm salad, not just as stuffing if you like. It's an interesting alternative to all the cold salads on the dining table.
Hit us up on our socials and tell us how you went with this recipe.