If you are still at wits ends on what to get your mum or a special woman in your life for Mother's Day, show your gratitude by creating your own hamper. She will appreciate the thought process. Whether she's a foodie, wine lover, active type, crafty, leisurely, we have all the products you need to create your gift for that theme for every mum! We have outlined some examples to get you started.
#LuxuryMum
From doing the school drop offs and pick ups, dinner, washing up, mum just wants to relax but with little time on her hands it may be unrealistic especially when others are her priority. But this is why you are so great, make it easy for her to unwind and have some 'me-time' by filling up a hamper with her favourite treats such as chocolates and pamper treats.
Products can include:
Slippers
Bath Set
Ferrero Rocher
Diffuser
Perfume
Pjs
Bathrobe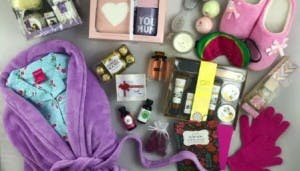 (Products featured above is what you could win in our latest FB competition here)
#ActiveMum
Is she devoted to the gym or perhaps she is just starting a new lifestyle journey? These products will definitely get her going in the right direction.
Products can include:
Step Counter
Skipping Rope
Drink Bottle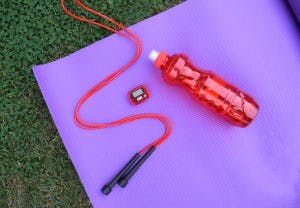 #BakingMum
Do you always find mum with flour in her hair after a morning of baking? Does she always go overboard when she was only asked to make one dessert? Chances are, your mum loves to bake and therefore she may already have the basics but that doesn't mean you can't upgrade the utensils and add in extras she hasn't thought of, plus this may hinder her to make your favourite dessert again. Win win!
Products can include:
Rolling Pin
Whisk
Oven Glove
Apron
Cookie Cutters
Baking Sheet
Decorating Bottles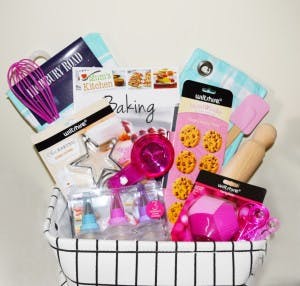 Other types of mum can be #entertainmentMUM, #organisedMUM, really the types are endless.
Whatever theme you decide will put a smile on mum this Mother's Day.
Products or variations can be found in store.