The countdown to Christmas is on and with less than six weeks until the big day, it's time to start bringing the festive spirit into our homes!
A splash of Christmas décor at the entry will bring festive cheer to you and your guests.
The restrained and elegant Scandinavian style continues to be amongst the most popular interior styles so we're adopting their 'less is more' approach to create this entry look.
Here's how we did it!
Soft and neutral colour palette
While the traditional Christmas colour palette is red and green, for this Scandi-inspired look we've kept to a grey, white and light timber palette with pops of green and gold. The predominately white base creates a light and airy foundation to layer your decorative pieces.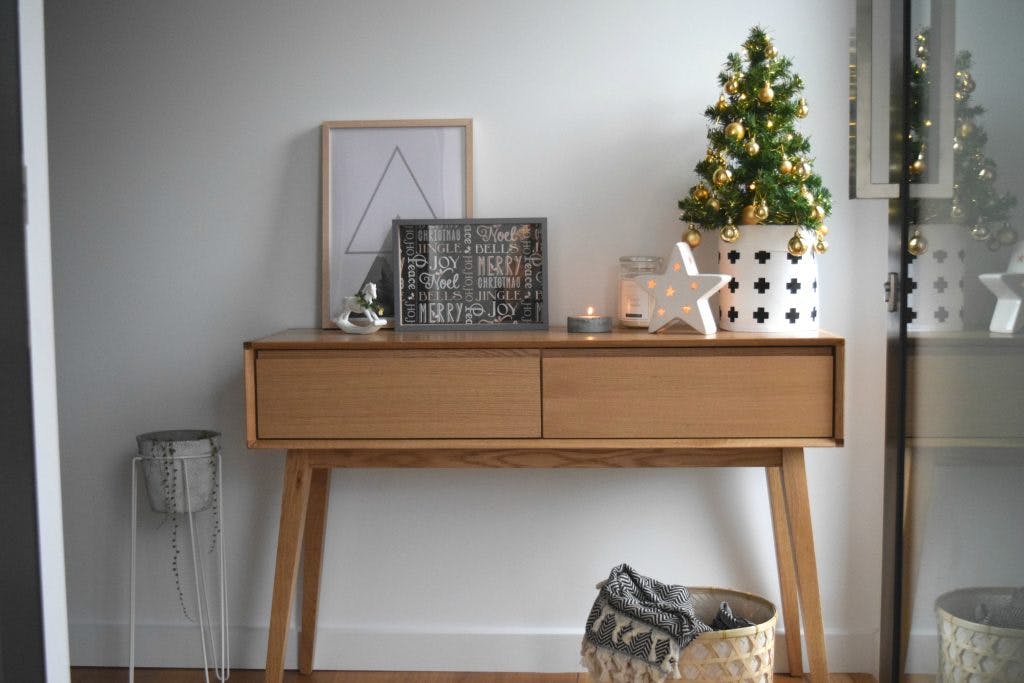 Ambient lighting
Candles and fairy lights are sure ways to create that beautiful ambient festive glow. We've used a range of candles, including the concrete tea light holder for just $2, and copper string LED lights around the Christmas tree. Try to incorporate at least 3 sources of light to make your entry sparkle and shine at night.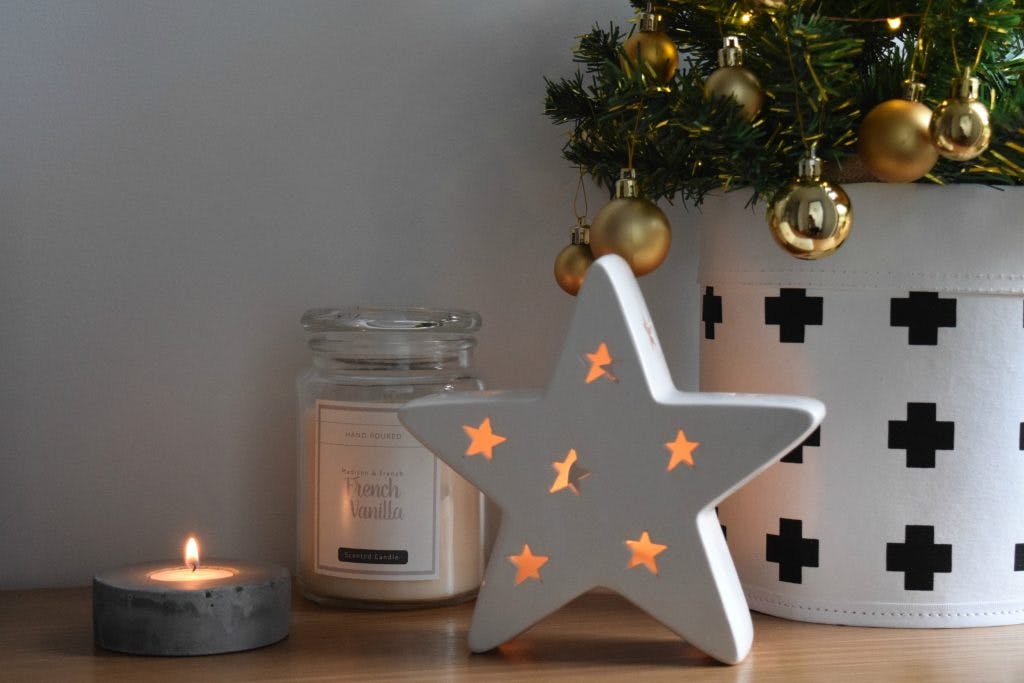 Simple décor and ceramic pieces
Keep plastic décor to a minimum and opt for white and crisp pieces wherever possible. The star tealight holder and white rocking horse are just some of the white Christmas ceramics available in store this year and we love the shadows the star tealight holder casts.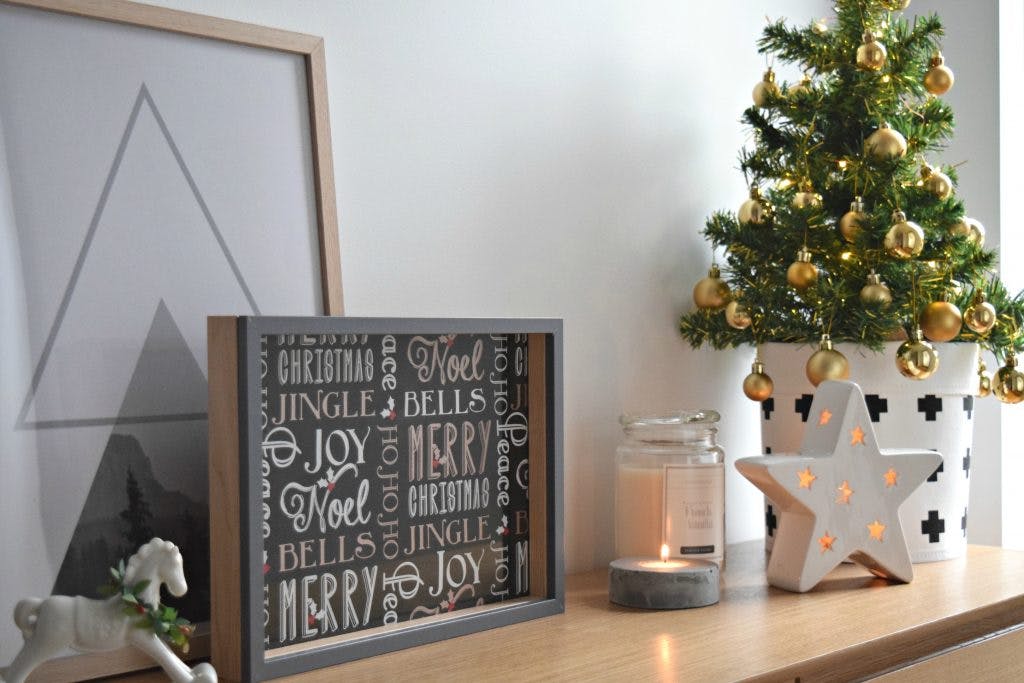 Customise pieces to suit your entry
Never ones to shy away from a bit of craft, the wreath and front photo frame are pieces we customised ourselves.  There is a range of bell wreathes in store but none quite matched the colour direction of our entry so we spray painted the white and blue bells to black and gold (white and gold would have also worked well). And inside the front picture frame we simply replaced the image with black Christmas wrapping paper. You could leave it like this or print off a favourite family photo to place in the frame as well (leaving the wrapping paper to create a festive border around the photo in the frame).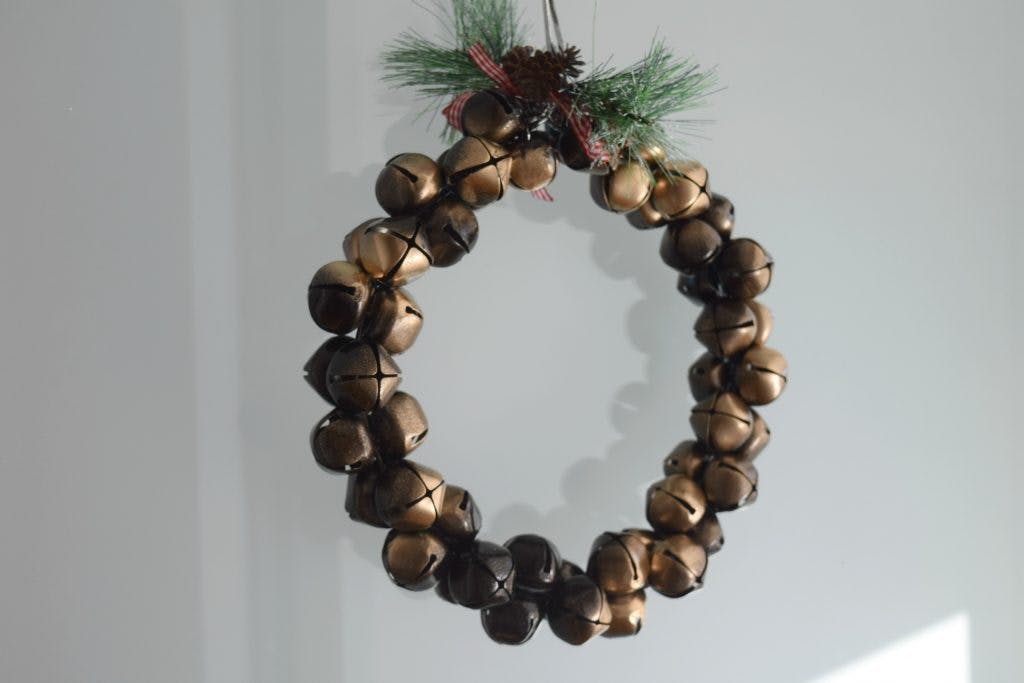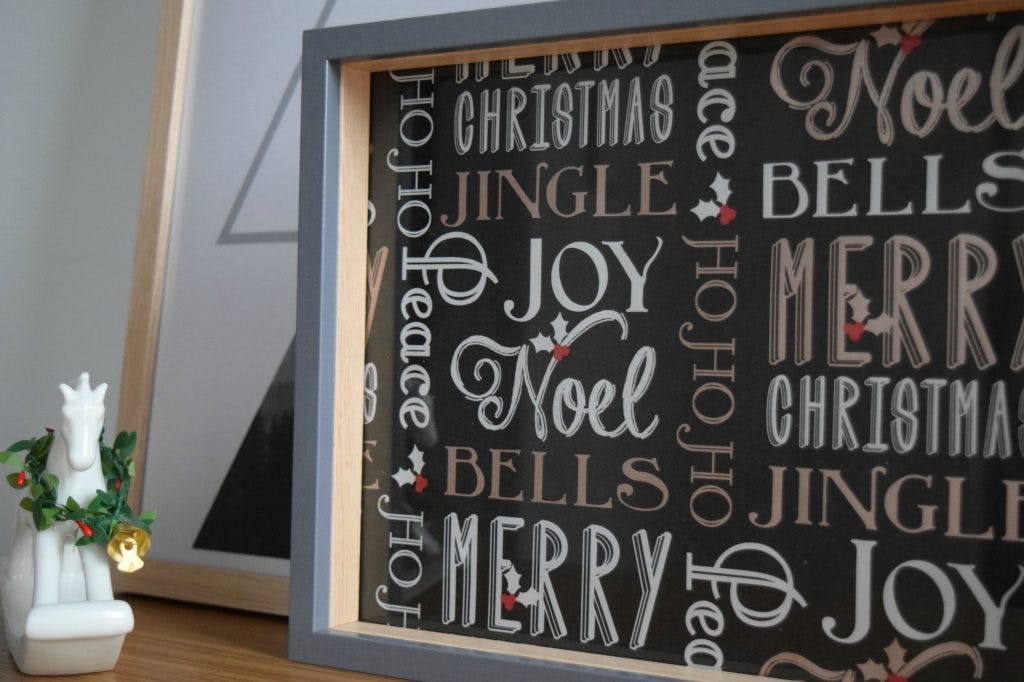 Non-traditional decorative items
Even though we're creating a Christmas entry, things can quickly look OTT if every piece has an obvious Christmas theme. We've injected other pieces that bring more of the Scandinavian element – the woven basket, pot plant and stand, and wall print – and also play an important role in bringing texture, warmth and life to the space.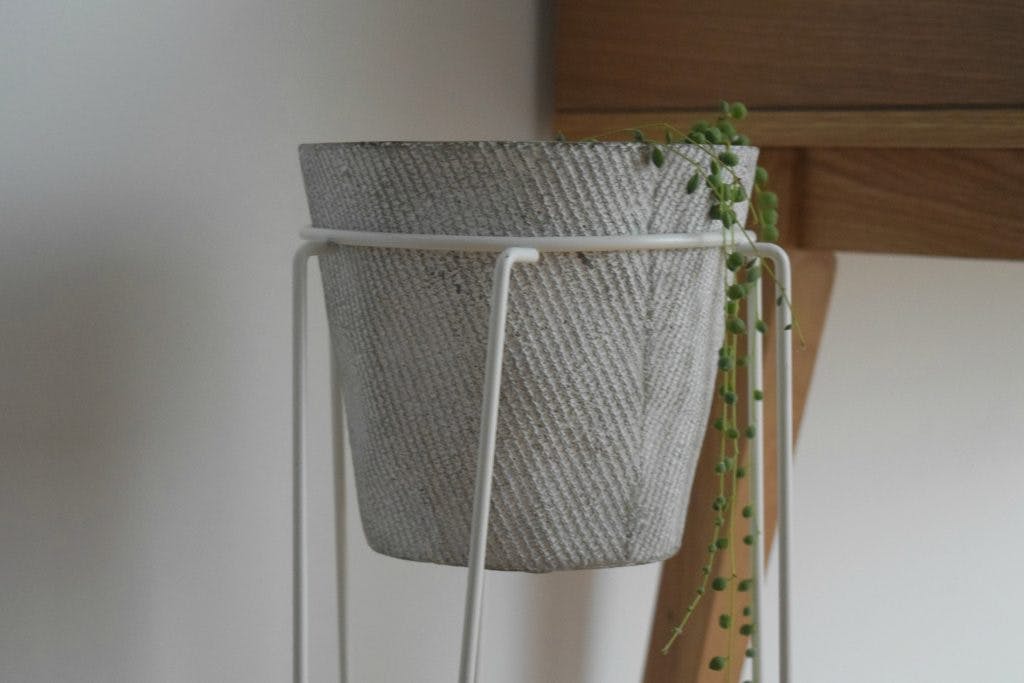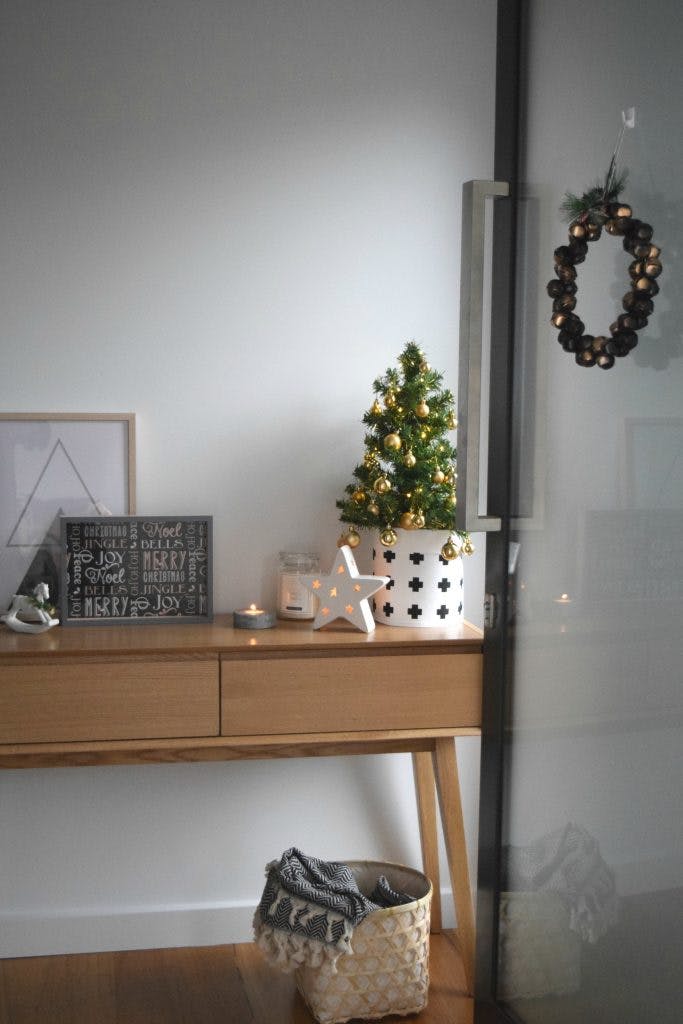 Top styling tips
Some people find decorating a surface like this entry table challenging but with some simple styling tips, you'll be sure to create an arrangement you love.
Group items in odd numbers – it might sound strange but items arranged in odd numbers (1, 3, 5 etc) are more appealing to the eye. If your arrangement isn't looking quite right, try adding or removing a piece to get an odd number.
Consider height and scale – another trick is to use pieces that are different heights and sizes. If all the items are of a similar size, it can look too same same. Create a focal point, in our case the Christmas tree in the cross basket, and cluster other pieces around it.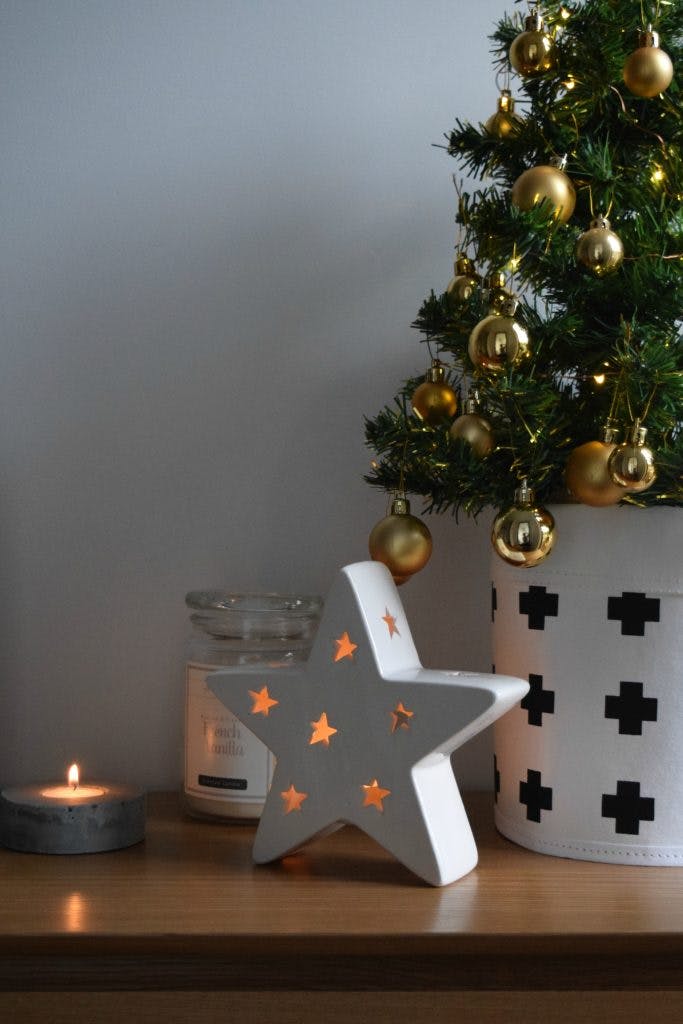 Use the depth of the space – don't be afraid to overlap some pieces, such as the frames that we've rested on top of each other, or to have some pieces towards the back of the shelf. Not everything needs to be totally visible, in fact this will create depth and interest.
Get the colour ratio right – we said at the start that we were using a white, grey and light timber colour palette with pops of green and gold. Sometimes even when you're working with a colour palette, things can seem to go wrong. It could be the ratio of colours. An easy rule to remember is 60-30-10 where 60% is one colour (in our case white), 30% another colour (light timber) and 10% an accent (grey).
Stand back and edit – the final step to styling should always be to objectively look at the space – is anything missing? Is it too busy? Does anything look out of place? We originally only had 5 items on the table and while we were going for the whole 'less is more' look, it just felt too bare. Back to The Reject Shop we went and that's when we found the white rocking horse, a small concrete tea light, and had the idea to replace the image in the front frame. These small adjustments have made a big difference and helped to balance the space.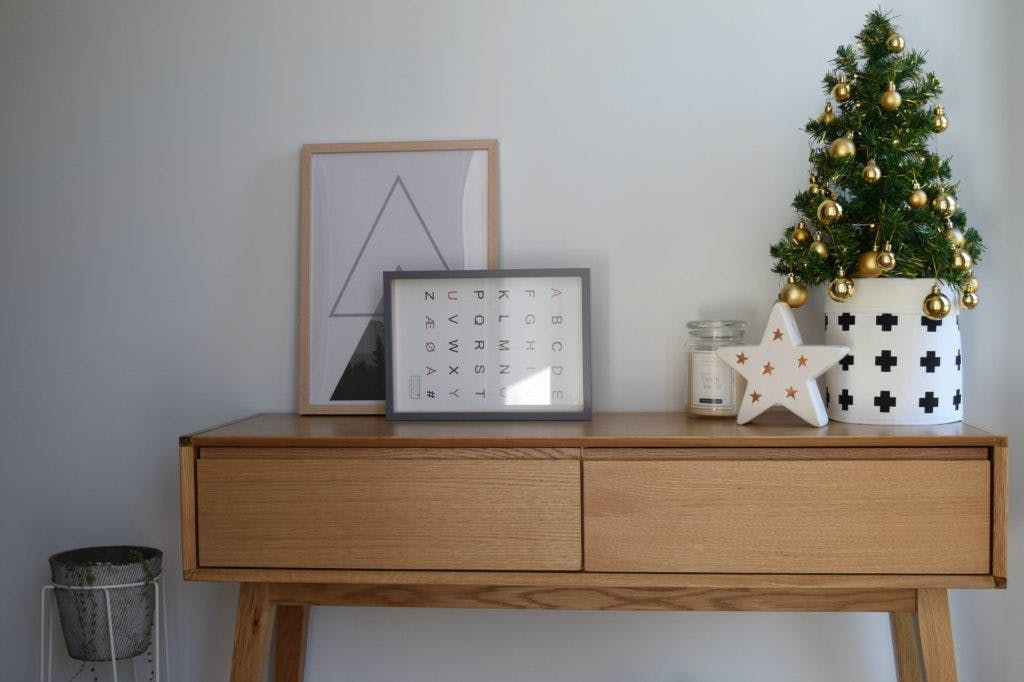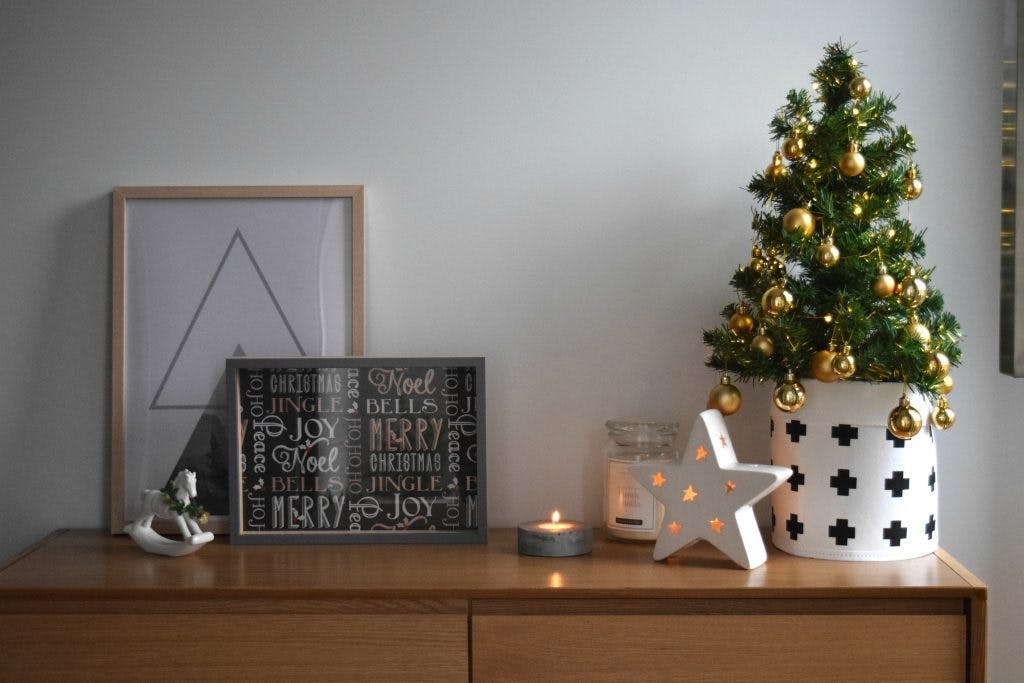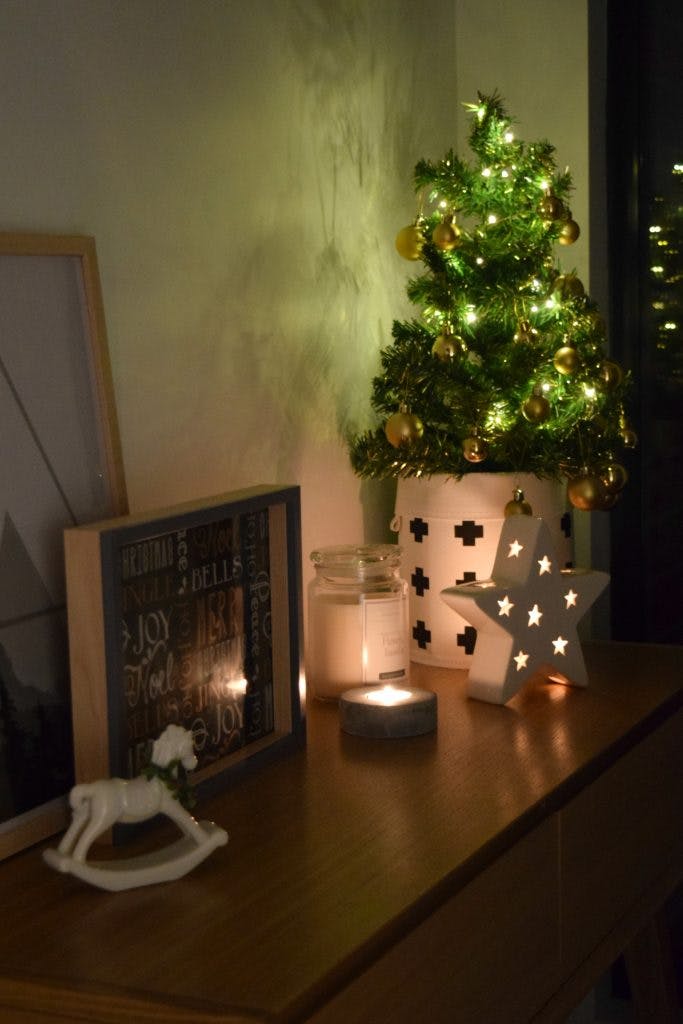 Will you be decorating your space this festive season? What style direction will you take your space?
This post is sponsored by The Reject Shop, all images, opinions and words are from Style Curator.