Spring Savings
Goodbye winter! Spring has sprung, and it's a blooming good time to get back into garden! Awaken those neglected flower beds and feed that lawn some love. The Reject Shop has all your garden needs covered, for a super affordable spring spruce. Seeds, potting mix, planters, fencing and more – even gardening gloves to protect those green thumbs! Also a great range of handy tools, to help make your budget DIY projects a breeze.
Twinkle, Twinkle
Shining a light on exceptional value! Brighten the backyard with a selection of our solar lights, like our metal hanging lanterns, just $8 each . Maximum impact for minimum cost.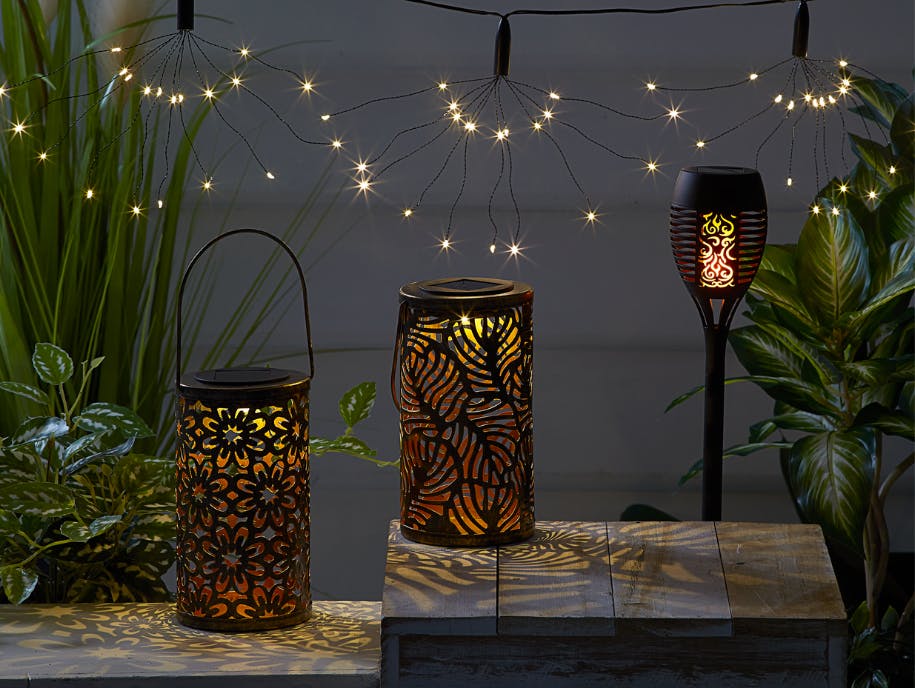 Sharp DIY Ideas
Make hay while the sun shines, and tidy up the garden for a very tidy price. Spring into store to pick up a 20V cordless leaf blower for $55 or cordless hedge trimmer for $69.
*Some items may be delayed in SA & WA stores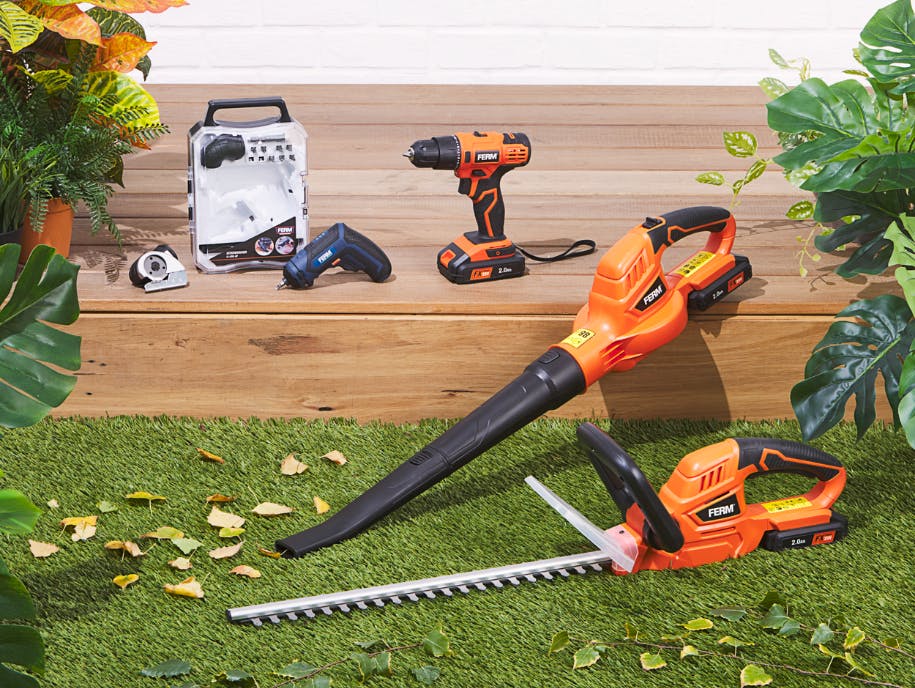 Lots of Pots
The Reject Shop offers always-affordable pots of all shapes, sizes & textures, to complement every garden space and style. We're digging these contemporary flower design clay pots, starting at $12.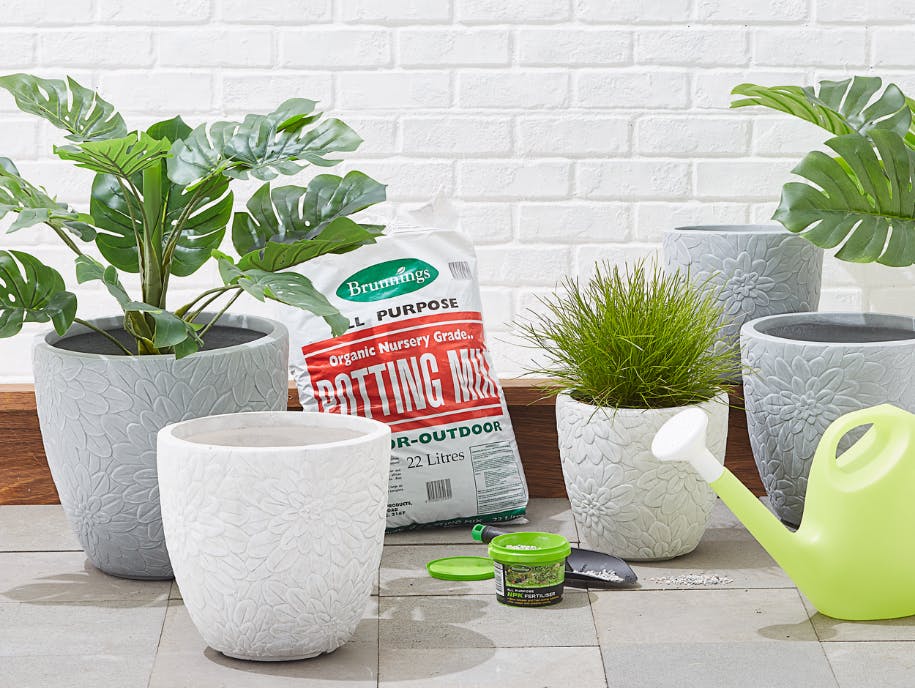 Invite Spring In
Bring the best of the new season indoors. Our range of faux plants will help you effortlessly introduce a pop of low-maintenance colour to your bedroom, bathroom or kitchen bench.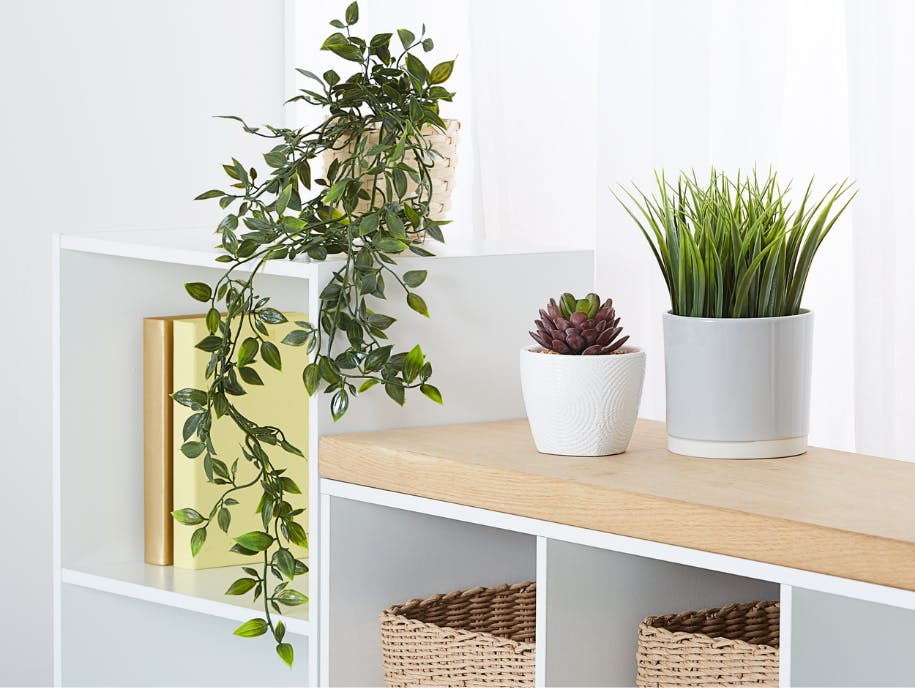 Let's Do Lunch
Made from plant-based plastics and compostable paper, the Sustain range of sandwich and snack bags from Hercules offers portable snacking solutions that are healthier for the environment.