Summary
Cook Time: 30 minutes
Serves: 4
Difficulty: Easy
Ingredients
4x Boneless skinless chicken breasts
1x Red capsicum
1x Green capsicum
4x Spring onions
1x Medium carrot, sliced
1 Tbsp sesame oil
4 Tbsp soy sauce
4 Tbsp mirin rice wine
1 Tbsp grated ginger
2 Cups jasmine rice
3 Cups of water
Method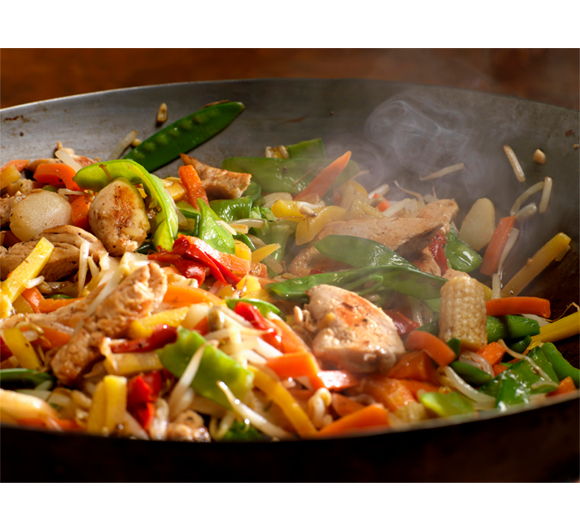 Step 1
In a medium saucepan over medium heat, bring water to a boil. Add rice and a pinch of salt.
Step 2
Reduce heat, cover and cook for 18 minutes or until rice is tender.
Step 3
Cut the chicken breasts into thin slices, about half a centimetre.
Step 4
Thinly slice the capsicums, and spring onions.
Step 5
Heat electric BBQ grill or frying pan and brush lightly with sesame oil. Add chicken slices and vegetables in small batches, allowing space between them so they cook thoroughly.
Step 6
Combine soy sauce, mirin, and ginger. Serve as a dip with the chicken, vegetables and rice. Enjoy!