Recipes
Creamy Tomato and Basil Soup
This easy creamy tomato soup is full of flavour and is sure to be a hit at the dinner table this winter. Perfect for freezing; you can make this in advance, or serve and enjoy straight away as a side or a meal on its own.
Summary
Dairy Free, Vegetarian, Vegan friendly
Cook time: 30 mins
Serves: 6
Difficulty: Easy
Ingredients
1x Large yellow onion
2x Garlic cloves, minced
1x Potato, diced
3x Tbsp olive oil
1x Capsicum
4x Cups vegetable stock
3 Tbsp tomato paste
Salt, to taste
¼ tsp dried oregano
Fresh basil
Parmesan cheese (optional)
Method
Step 1
In a medium sized pot, heat oil over medium-high heat. Add onion, capsicum and potatoes. Cook until the onion is transparent and the potatoes begin to crisp (approximately 15 minutes). Stir occasionally to prevent burning.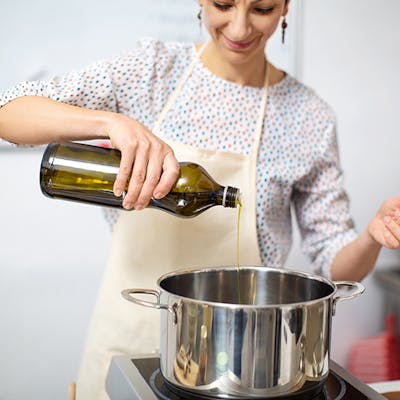 Step 2
Stir the tomato paste and add the stock. Season with salt to taste. Cover the pot and bring to a boil.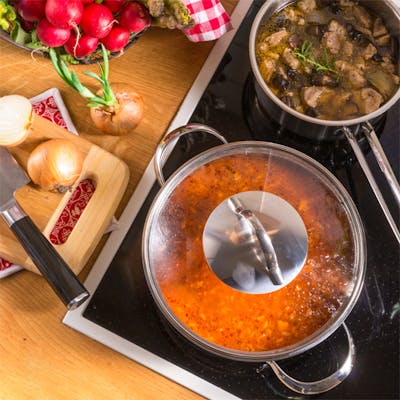 Step 3
Reduce heat to low, and simmer for 15 minutes or until the potato is tender. Add tomatoes, dried oregano and basil to the broth. Using a stick mixer, blend the broth until smooth.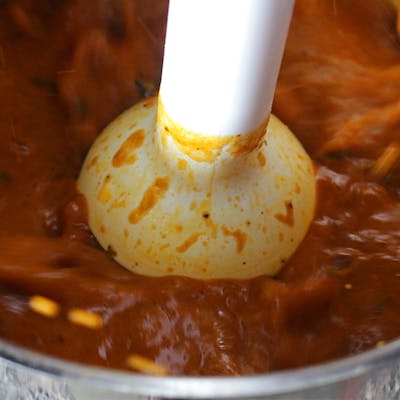 Sprinkle extra basil and shaved parmesan cheese to garnish.
Sign up to receive exclusive offers, VIP invites and all our hints & tips