The silly season is nigh and so are random party themes like donuts. Yes, it's a thing. Just ask social media.
So, why not combine the two by making donut themed drink umbrellas. Yes, we're serious. And if you do decide to attempt such creativity, we suggest you get the kids involved too as there's a bit of cutting and folding required here.
Supplies needed: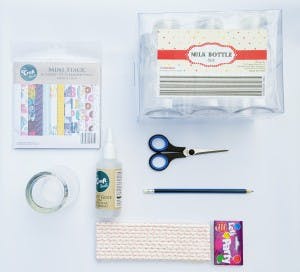 Step 1
Use a circular object such as a glass /mug to stencil your circle onto printed paper.
Try and fit as many circles onto the one page.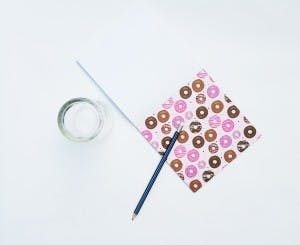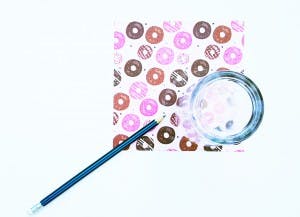 Step 2
Cut your circles out (this is where the kids are handy).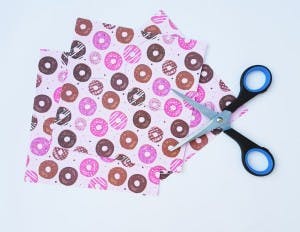 Step 3
Fold the circle in half so it looks like a semi-circle.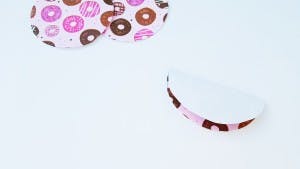 Step 4
And again.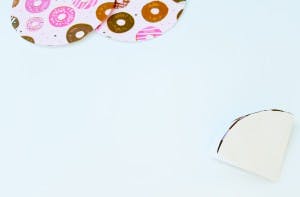 Step 5
Now unfold this back to a full circle and turn it over to the printed side. Now repeat steps 3-4.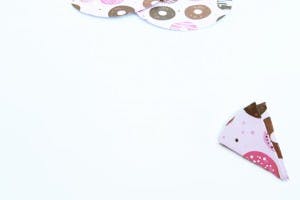 Step 6
To make this look more like an umbrella, draw a semi-circle on the last folded section.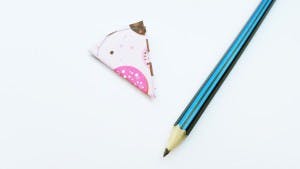 Step 7
Cut this out. Make any necessary smaller cuts for a more distinctive scallop look.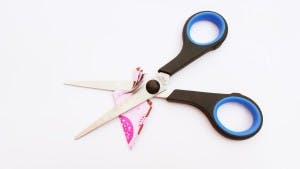 Step 8
Make a tiny cut at the tip. This will allow for the straw to be inserted through the centre.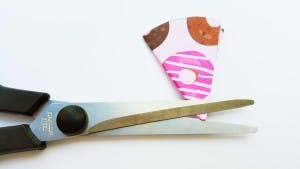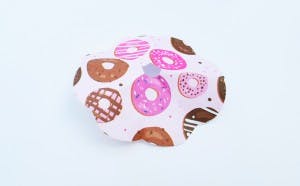 Step 9
Select a folded section and cut along the edge to the centre.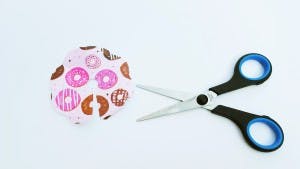 Step 10
Glue the folded section onto the next folded section so it overlaps.
Press firmly so it sticks together.  This will now look like a 3D umbrella.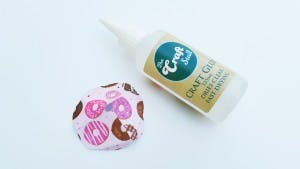 Step 11
To stop the umbrella from moving once the straw is inserted, you can trickle some glue around the area of straw you wish the umbrella to be positioned.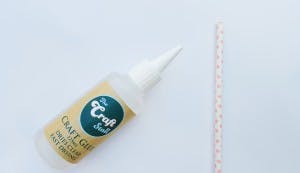 Step 12
Fold the  scallops from each folded section inwards. This will complete the 3D umbrella. Now slide the straw through. Hooray!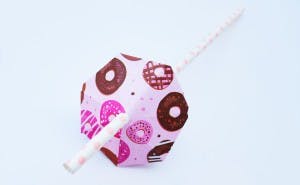 Step 13
Pour your drink of choice (no judgement) into the milk bottles and pop the drink umbrellas in, ready to serve.
Now  guests can enjoy sipping on a drink while eating a donut or two. Or seven.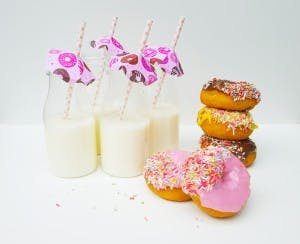 * All products or variations featured can be found in store.