Guides, Gift Ideas
DIY Personalised Baubles
Is your tree lacking some sparkle? Try these personalised baubles. No Martha Stewart needed here, just a spare five minutes with the kids. Perhaps you are feeling sorry for your friend who can never find their name on mugs? Be the best friend and make them feel spesh by customising their name on baubles (take note Kim Kardashian, you might want to try this for your little ones). Or perhaps you love the concept so much you want to open your own store full of phrases and pretty names.
Supplies needed: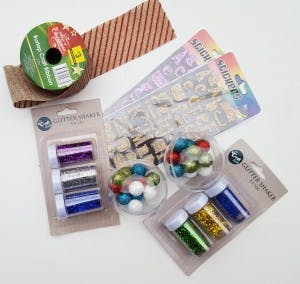 Step 1
Remove the sticky tape from the bauble and open the bauble to remove everything inside. Leave the bauble open and in one half, sprinkle glitter in. Secure the bauble with the other half.
Tip: you may need some sticky tape to help secure the bauble.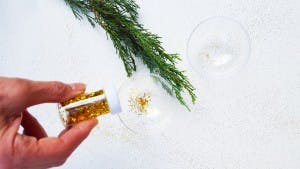 Step 2
Whether you want to display a name, word or phrase, stick the letters you want to spell out on the bauble.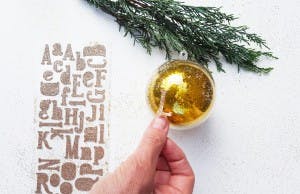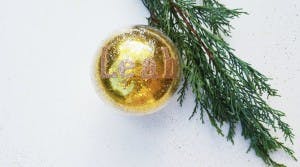 Step 3
Repeat step 1 and 2 with a different colour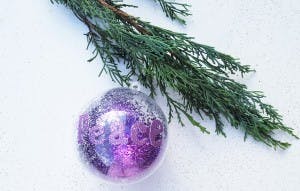 Step 4
Tie on a bow and you are ready to hang on the tree.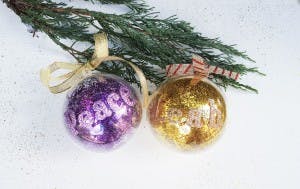 Also this could be a great kris kringle gift (oh so savvy).  Just gift in a box filled with tissue paper and rest the bauble on top.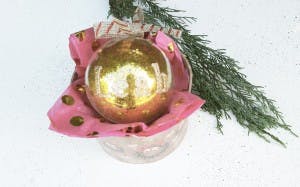 All products or variations featured can be found in store.
Sign up to receive exclusive offers, VIP invites and all our hints & tips