Spring is now in full swing and it's that time again to get your house organised and get into Spring cleaning mode. This year, we have got some fantastic organisation tips from our friends over at THE o.c.d who set themselves the task to re-organise and style a, well, rather messy kitchen pantry and on a budget using our The Reject Shop products.
The kitchen pantry – a place that can often be a mission every time we open up those cupboards. You can give yours a complete face-lift and maximise the space by following these simple steps: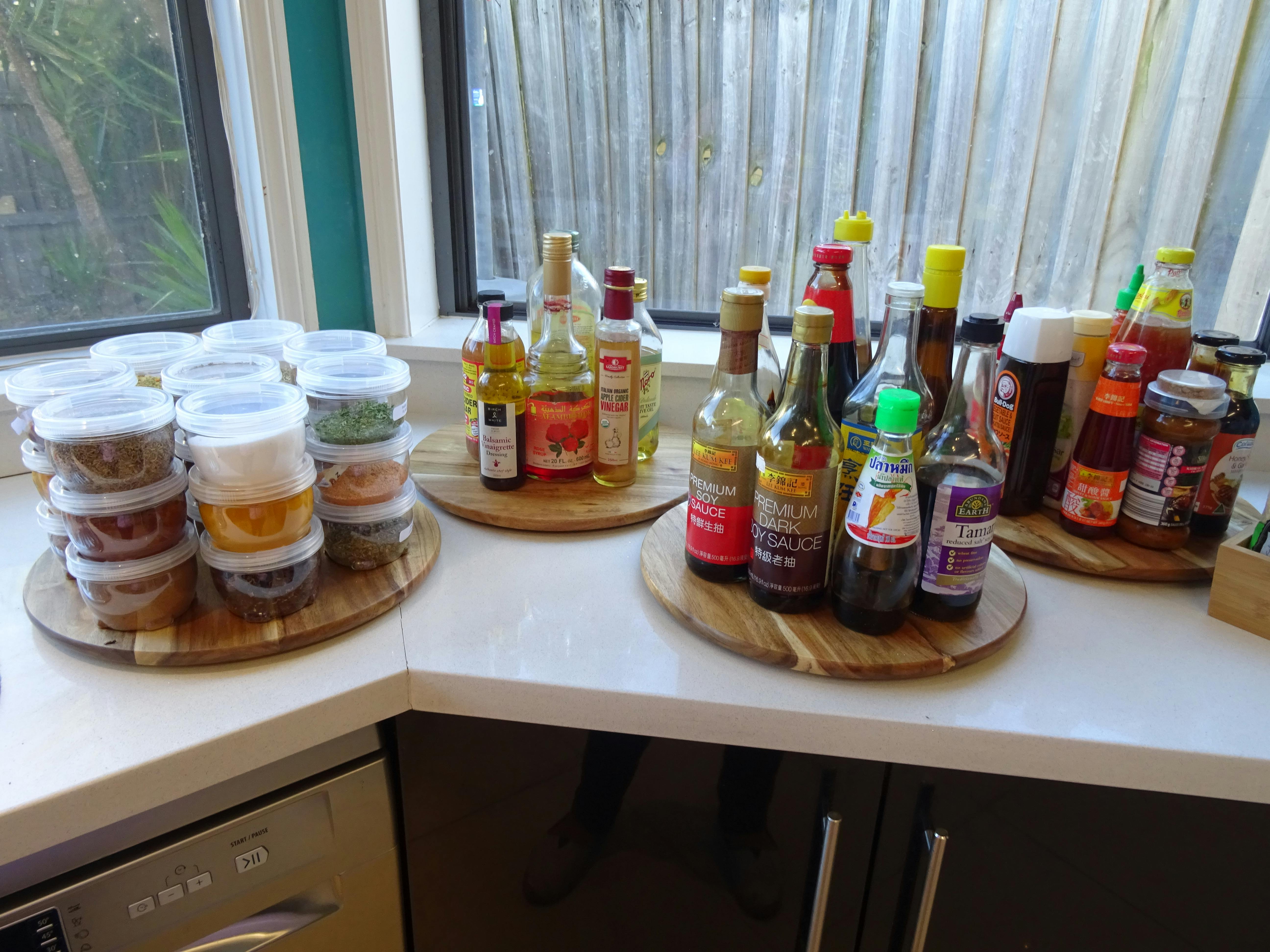 We picked up these stylish Lazy Susan's, spacious bamboo trays, mini containers used for spice storage and also some clear canisters to use in the new pantry.
Place your new setup along your kitchen benches and begin by storing each item into your new storage system and at the same time don't forget to check the expiry dates! As well as expired products, don't hold back on getting rid of other items that you know you never use.
Categorise all of the tea and coffee items into one tray, followed by baking items, seasoning, sauces, pasta, rice, legumes, spreads, etc and label them if you wish. It's helpful when placing these items, that you situate the larger items at the back of the tray so it's easy to identify everything. For the bottles such as soy sauce, oil and spices, it's a good idea to place these on a Lazy Susan as they are used on a regular basis.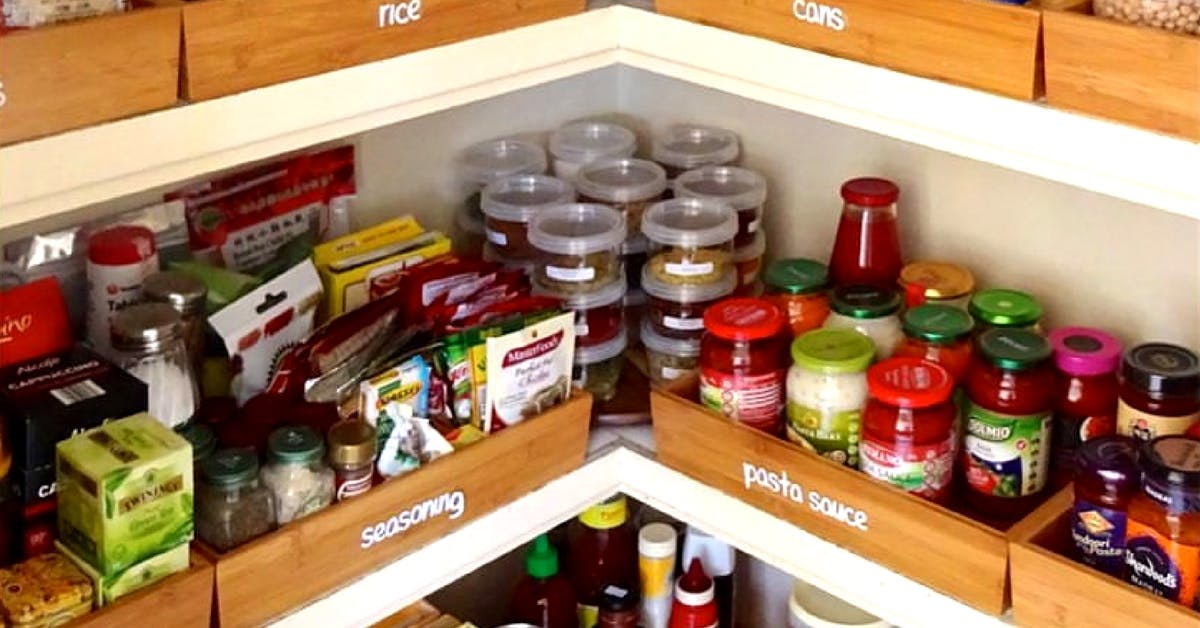 Before placing everything back in the pantry, make sure you've given the shelves a good clean! It's also helpful to consider your lifestyle and position each item in a practical way that suits your own personal and family needs. Setting up simple systems like this will make your life easier and your pantry looking so much more organised - a breath of fresh air!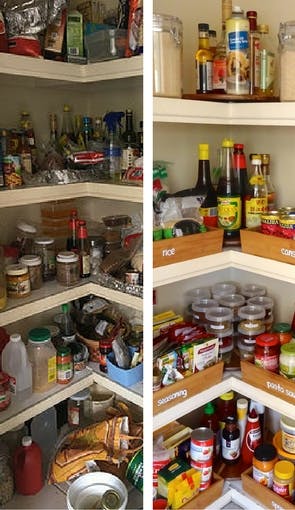 Head over to THE o.c.d to read more, watch the transformation from start to finish and also discover more helpful organisation tips to make Spring Cleaning easy!
Featured products:
Bamboo Tray Large - $12
Clear storage canister 1.9L - $7
Stackable storage tube 225ml 3 pack - $3
Acacia Lazy Susan - $15
This post is sponsored by us, all images, opinions and words are from THE o.c.d