Gift Ideas, Baby Shower
Create a Savvy DIY Baby Hamper
Celebrate and welcome a newborn to the world with a Savvy DIY Baby Hamper. The Reject Shop has all the baby supplies you'll need to create the perfect gift - including gift boxes, cards, baby essentials and more. The best thing about creating a hamper yourself is you can tailor the gift and make it unique. It's also cost effective and easy to make yourself. Read on to see how you can create a savvy baby hamper.
Get started
Firstly, you'll need a selection of flat, small and medium sized baby products. These can vary from baby essentials to cute and colourful toys. The Reject Shop has a selection of some big baby brands parents love and trust, like Nuby.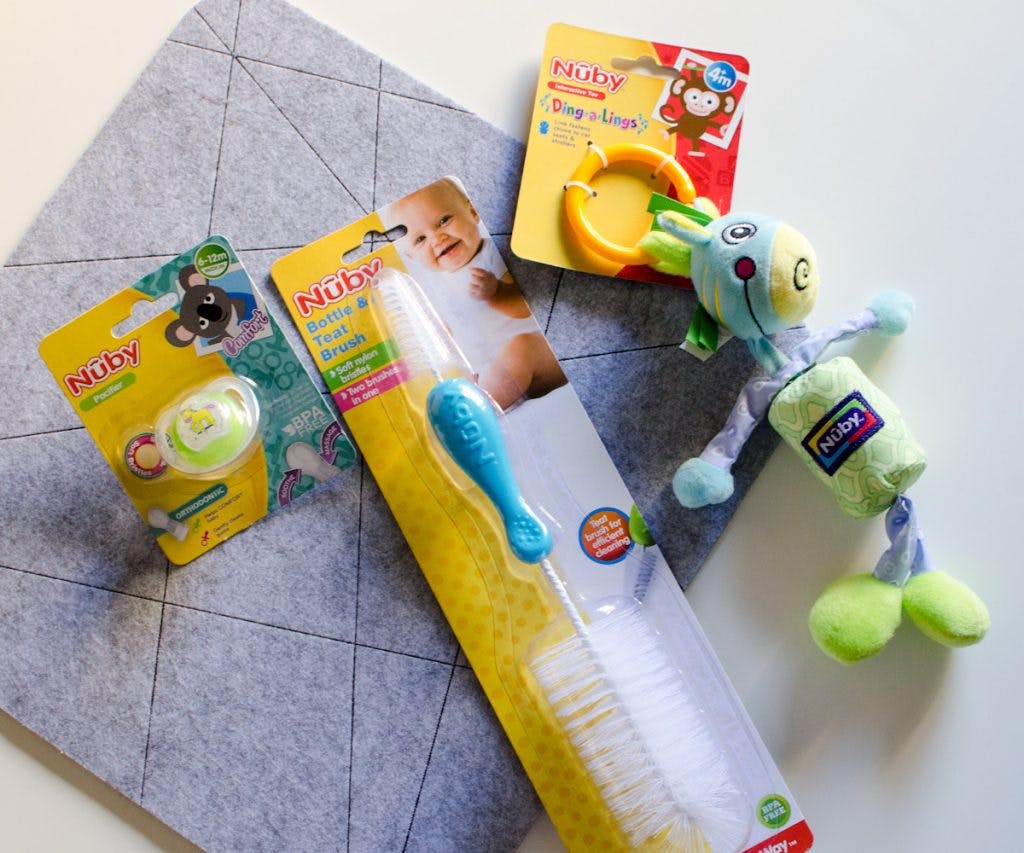 [caption id="attachment_3134" align="aligncenter" width="828"] Nuby Pacifier, Nuby Bottle & Teat Brush, Nuby Ding-a-Lings[/caption]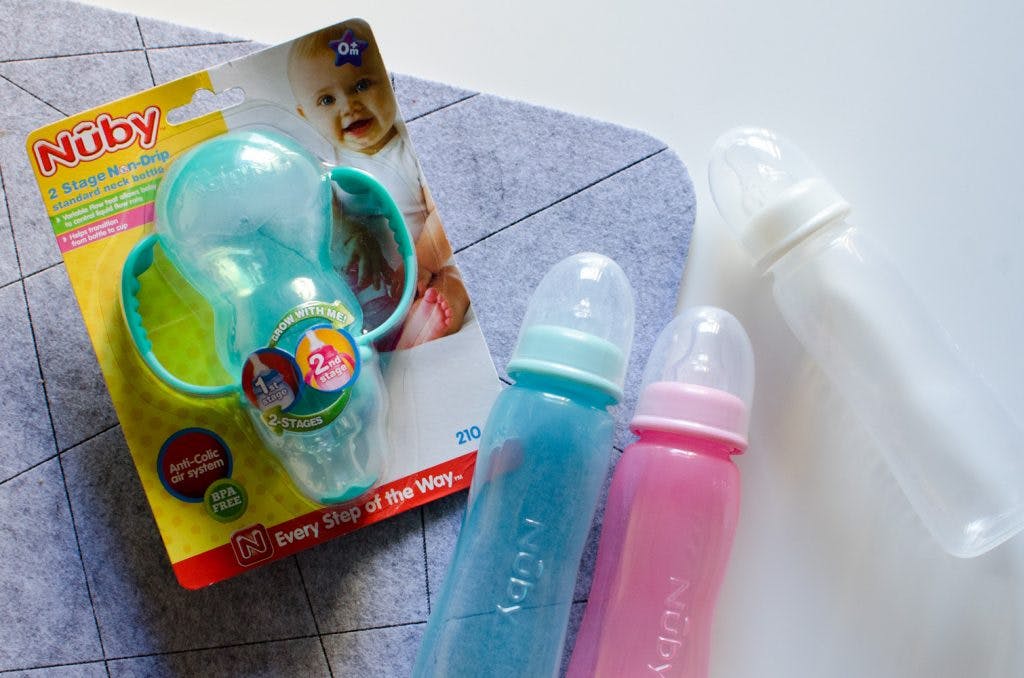 [caption id="attachment_3133" align="aligncenter" width="828"] Nuby 2 Stage Non-Drip Bottle, Nuby Bottles 3pk[/caption]
Choose a gift box
You'll need a box to hold your baby hamper goodies. A great selection of gift boxes in different colours, patterns and shapes are available in store. For this hamper we've used a heart shaped gift box that works perfectly.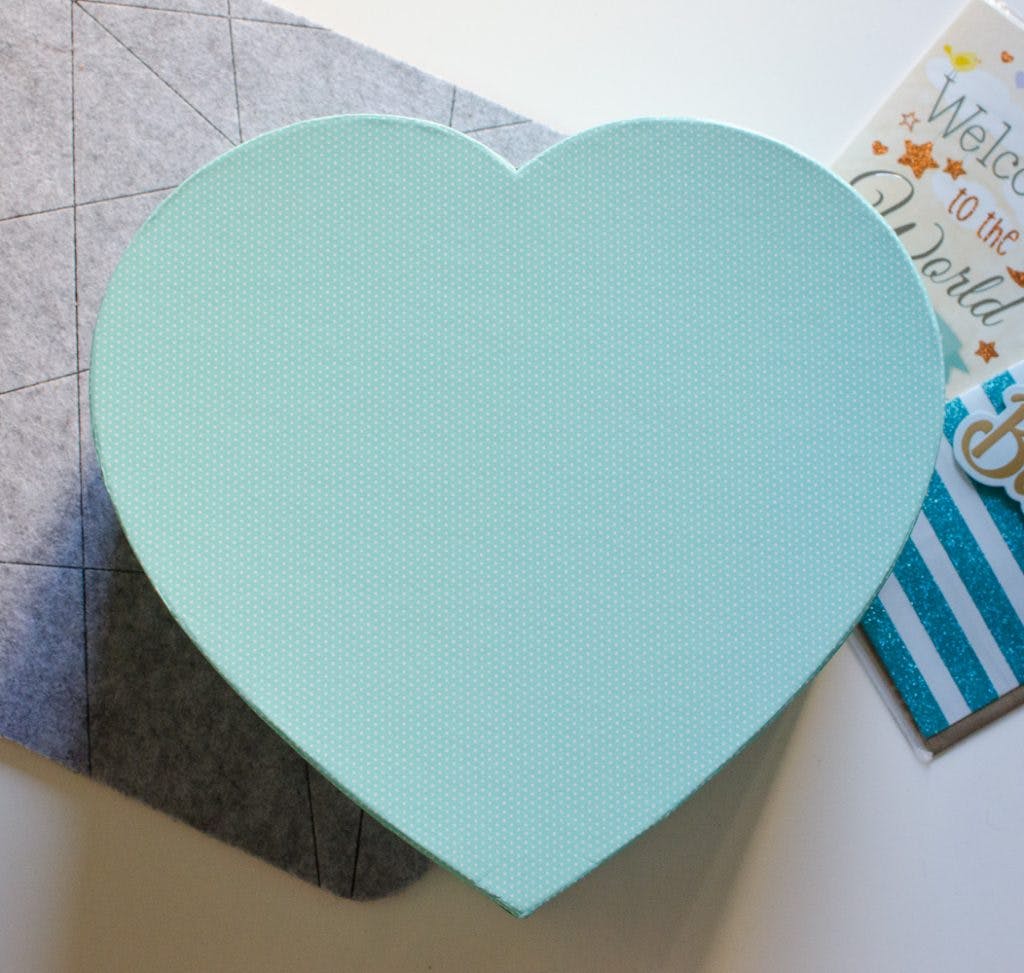 [caption id="attachment_3136" align="aligncenter" width="828"] Great range of gift boxes in various designs available in store.[/caption]
Fill the hamper with products to create a base and support on the sides. The base will help elevate the baby products sitting on top of it, and the support on the sides will help keep the products in the hamper secure.  We've used the Nest & Nurture baby range as a base for the hamper, available exclusively at The Reject Shop. We have a selection of unscented baby wipes or scented baby wipes. You can also opt for using a baby blanket at the bottom of the hamper, to give it some support and elevation.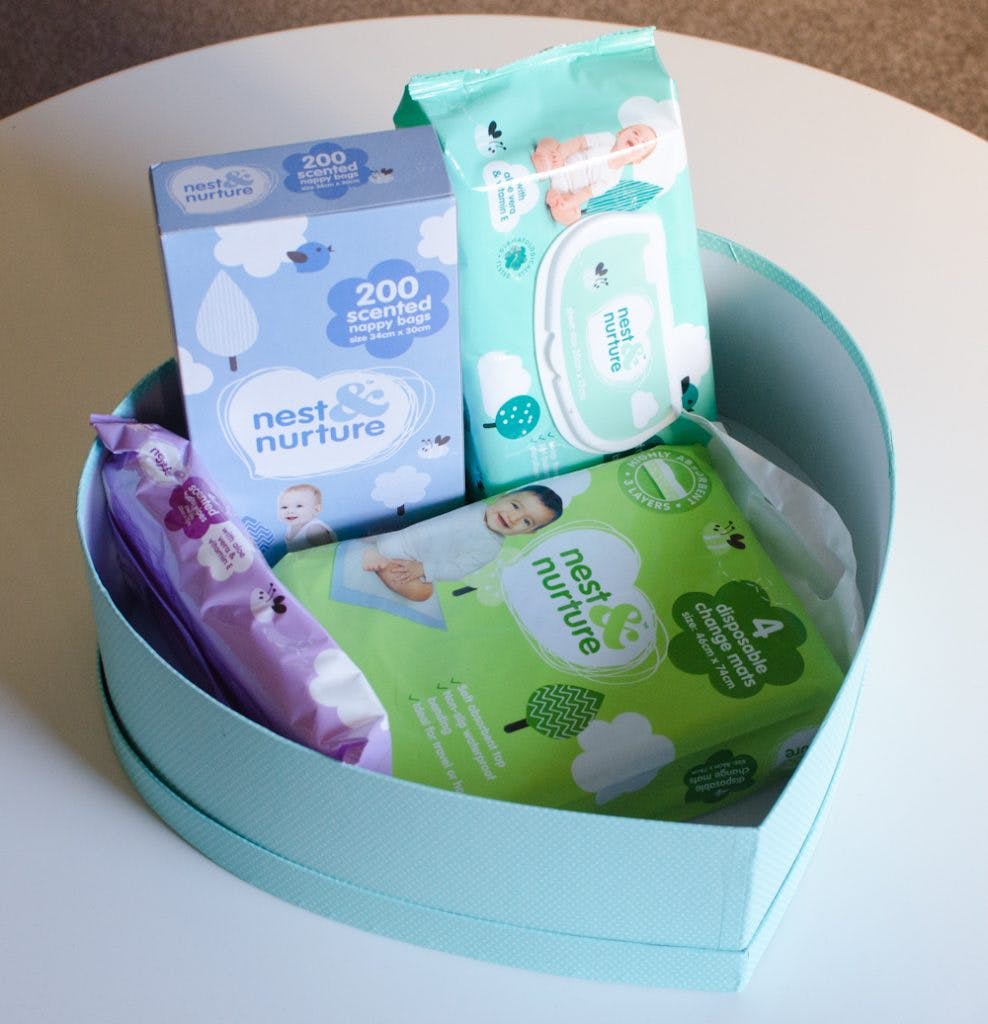 [caption id="attachment_3137" align="aligncenter" width="828"] Nest & Nurture Scented Nappy Bags 200pk, Disposable Change Mats 4pk, Unscented Baby Wipes 88pk, Scented Baby Wipes 88pk[/caption]
Fill in the gaps
Then, continue to add more baby products to fill up the gaps. We've used a 3 pack of baby bibs, a Nuby bottle and teat brush, and a Nuby Ding-a-Ling toy. Nuby Bottles are also great for filling in empty spaces and providing additional upright support. The Nuby baby range is vibrant in colour and will add a fun and playful touch to your DIY baby hamper.
Here are a few essentials you could add to your DIY hamper:
Keep the middle of the hamper relatively empty, we'll be filling up this space in the next step. It's starting to look more like a baby hamper now, right?!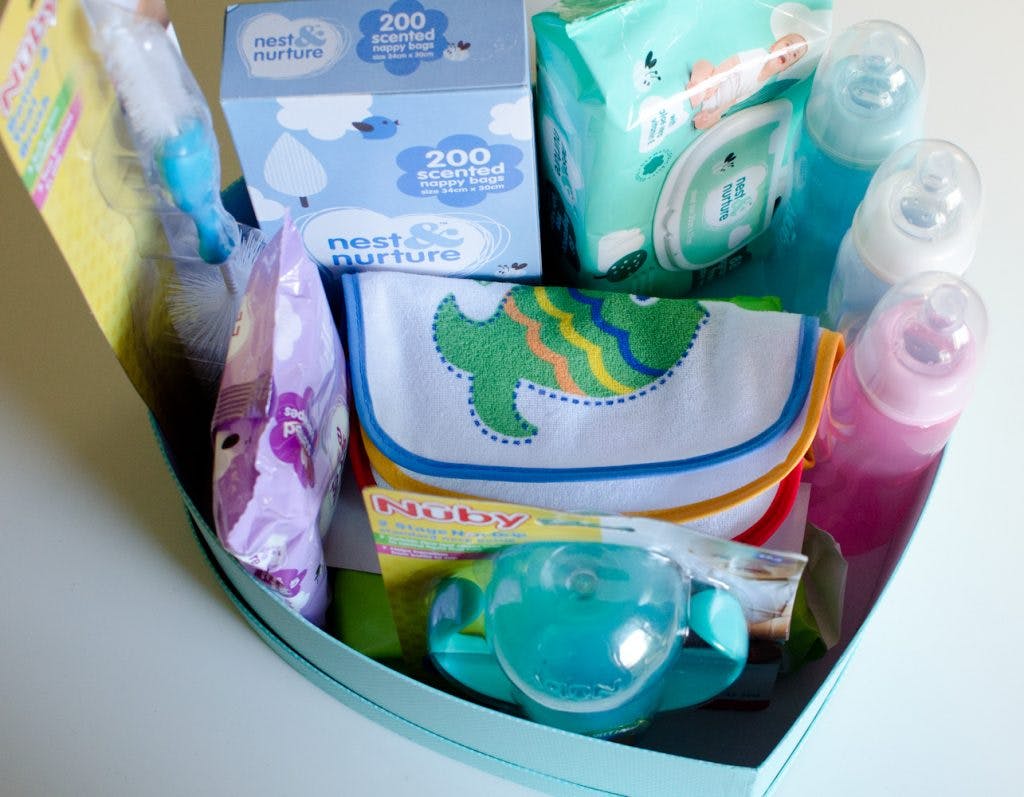 [caption id="attachment_3138" align="aligncenter" width="827"] Nuby Range, Nest & Nurture Range, Baby Blanket, Baby Bibs 3pk[/caption]
Plush it up
Add a cute plush toy to the middle of the hamper. As the plush toy is likely to be the largest gift in the hamper, leaving it in the center will make it easier to wrap up the hamper in the final step.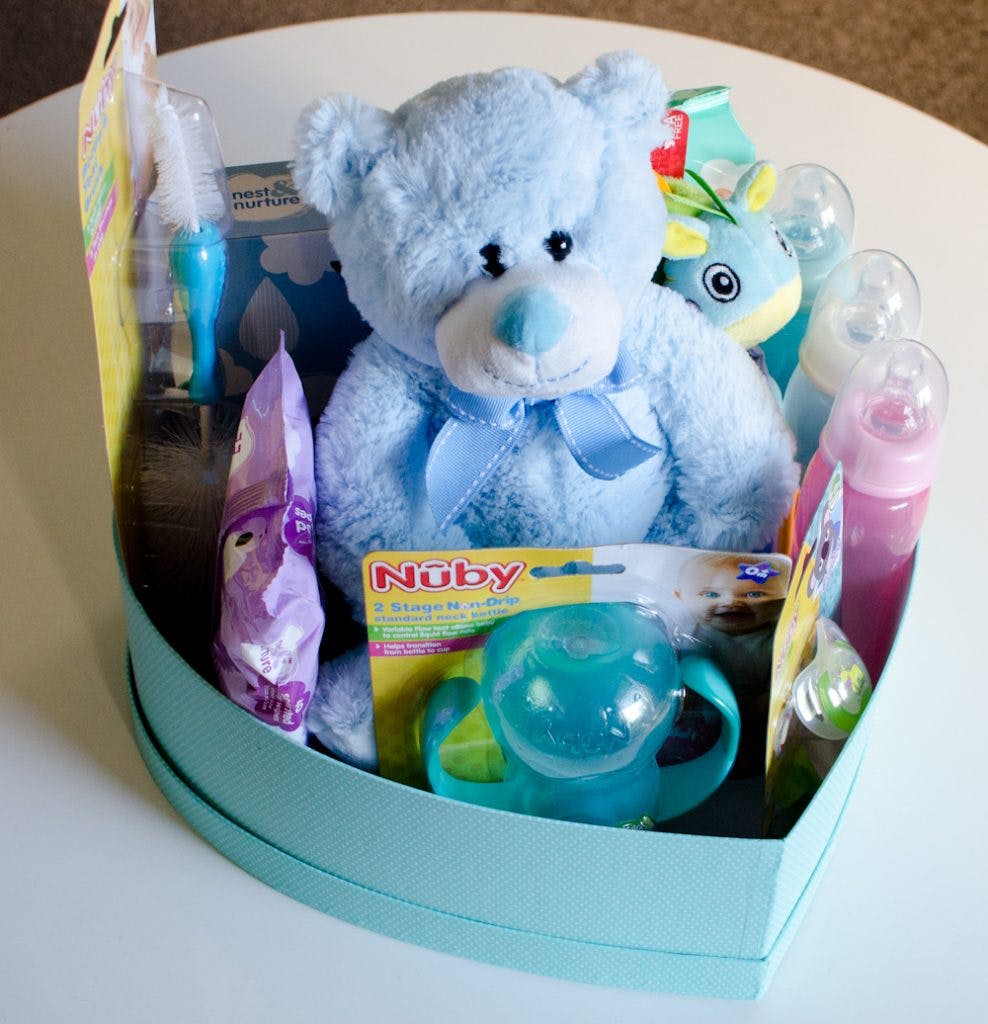 Finishing touches...
Now it's time to add the finishing touch. Place the hamper over two layers of cellophane in a cross shape, gather the edges towards the centre of the hamper tie up with ribbon. Why not save some time - rather than making a bow from scratch, just top off the baby hamper with a self-adhesive ribbon bow. If there are bits of cellophane hanging on the sides, just tuck them in the gift box or secure it with sticky tape.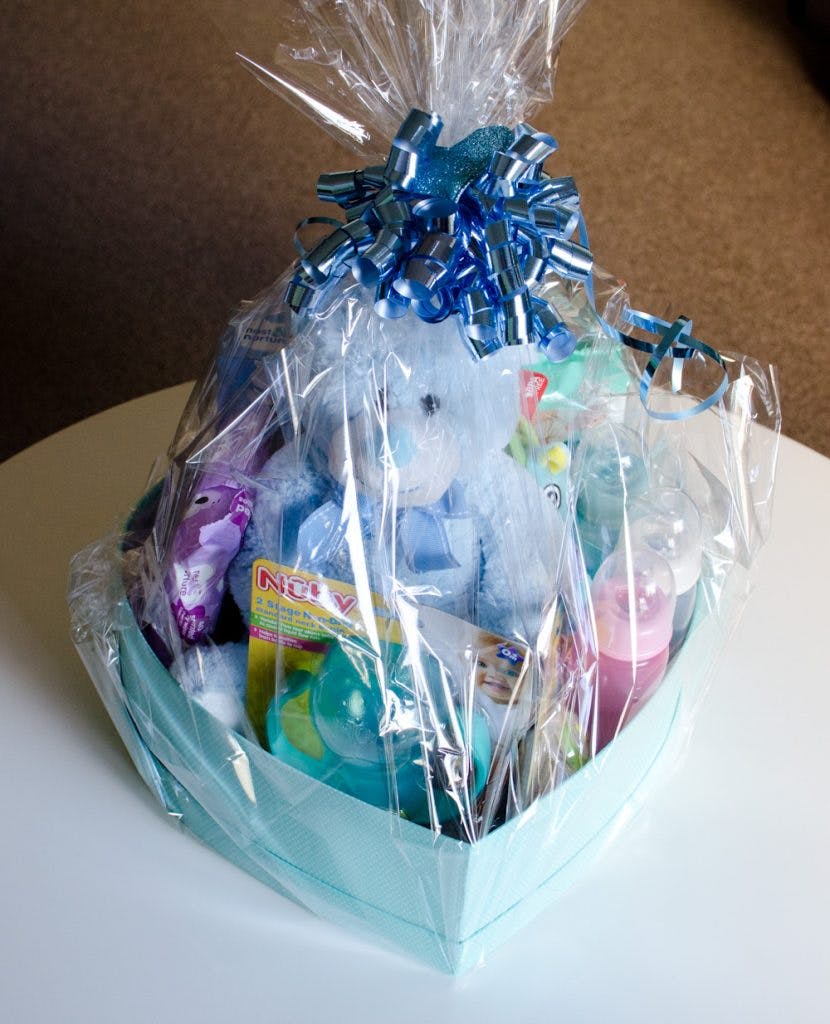 Don't forget the baby cards! Add a personal touch to your tailored baby hamper with a message from you in a card. We've got this covered for you too with a large selection of cards available in store to suit every baby hamper. The message you write on the other hand, is all you!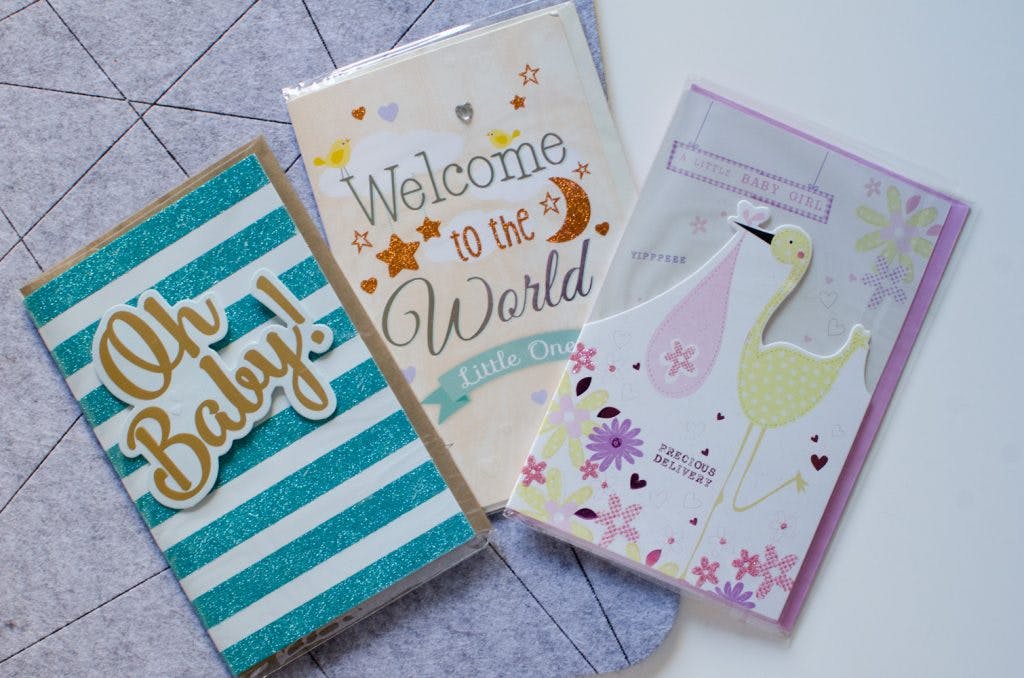 You're all done!
Creating a curated baby hamper is cost effective and makes your gift unique and special.
Show us your baby hamper creations by tagging us on Facebook, Instagram or Twitter, we'd love to see them!
Sign up to receive exclusive offers, VIP invites and all our hints & tips