Gone are the days when you're hosting a dinner party and your first task is to clean your house from top to bottom, even the rooms your guests won't see. It's now about outdoing the last dinner party because those photos have circulated the internet and nobody likes recycled ideas. So, what better way to make your event stand out than with these cute place settings.
Secure the serviette, cutlery and straw with a piece of ribbon to create a cute bow. Place on each table setting so your guests have everything they need at arm's reach.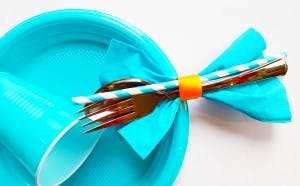 If you are having a candy buffet, store the cutlery in a party box (this may eliminate guests helping themselves to more than their share at the candy buffet). Place a serviette around the box then complete the look with a ribbon.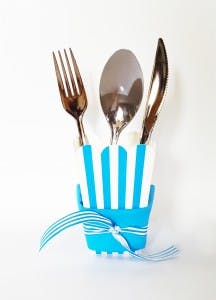 Mix and match your pastel colours. Take that one step further by stapling individual salt and pepper sachets to the paper bag. Now there is no need to pass the salt when your guests are devouring that tasty lamb roast.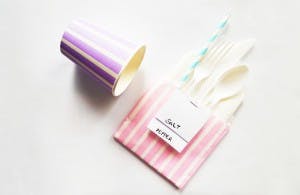 If you know where your guests are sitting why not incorporate name tags into your setting. This will help organise your event and also adds a personal touch. For a rustic finish, peg the nametag onto the paper bag.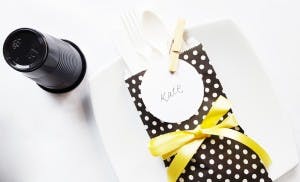 Place cutlery in a cup and line them up next to the food buffet so guests can just grab and go when they line up.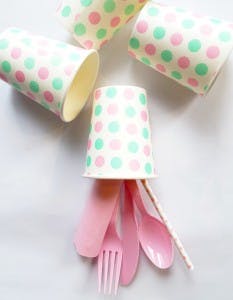 Now for food ideas? Stay tuned for that blog post.
All products or variations featured can be found in store.