Guides
Style and organise your office to get more done
A neat and stylish office doesn't just look great – it clears the way for greater productivity too! Making an early head start on my new year's resolution to be more organised, I updated my home office with new ways to keep on top of priorities and introduced a new colour palette too. Why not give your home office a makeover with these ideas...
Create an organisation/inspiration board
Beautiful and practical in one!
This oversized corkboard at 60x90cm is big enough to pin all your priorities and images that inspire you. The Reject Shop also stock a smaller 45x60cm corkboard, if that suits your fancy.
I personalised the board by super gluing several blush pink wooden pegs (available in the craft section of The Reject Shop), which will be used to keep track of the top 3 priorities at any one time. As jobs are completed, they are removed from the pegs, making way for new priorities to be added.
These beautiful white lanterns soften the board and give off a warm light.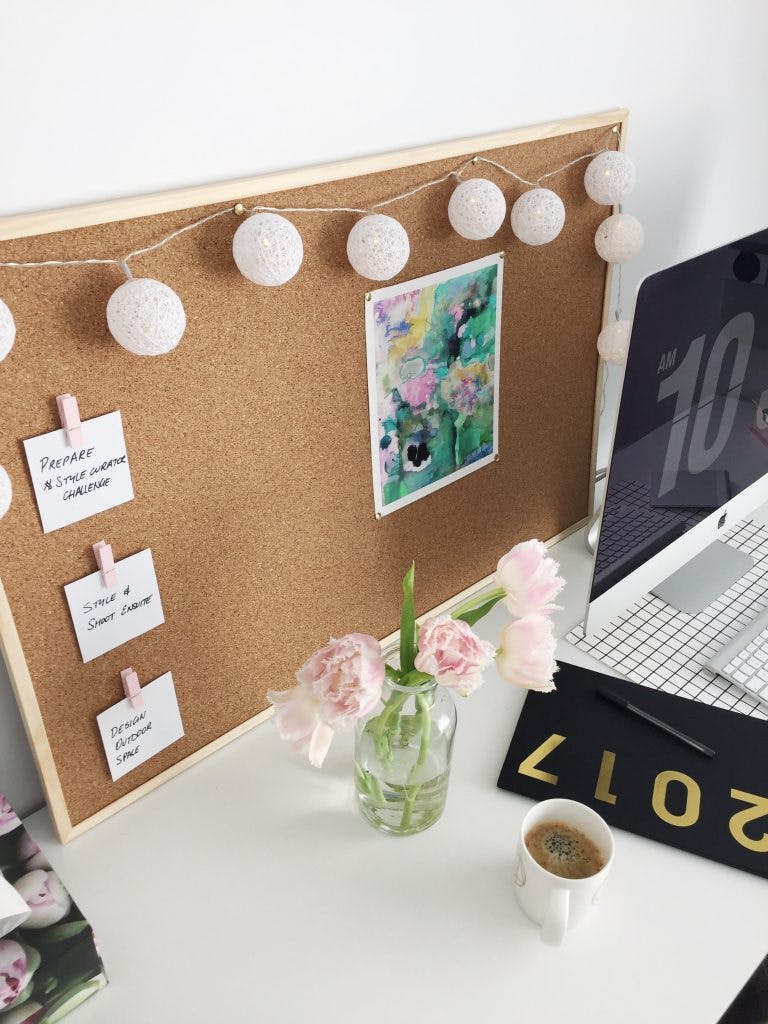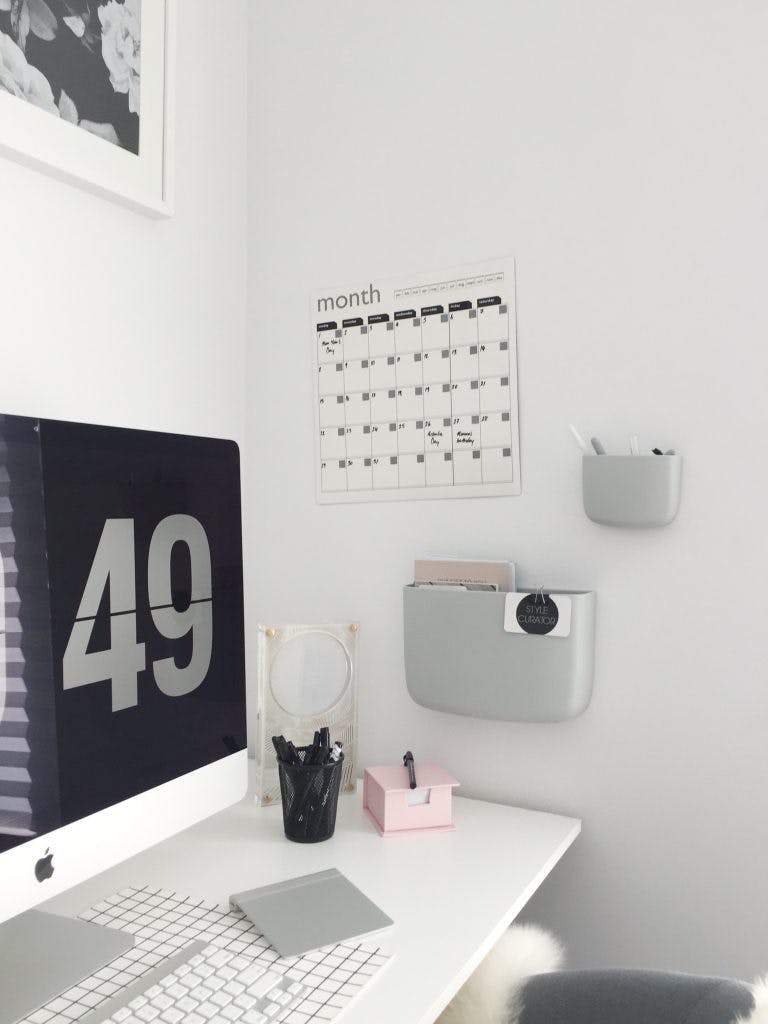 I also picked up a magnetic monthly whiteboard planner where I can easily glance at the month ahead and see important dates or deadlines.
Declutter and streamline your desk
Gone are the piles of papers and abundance of things that were taking over my desk.
I removed all items and began placing things I most needed – pens, diary, memo box, coffee cup – and other items I use less often were placed in the bookshelf behind my desk. The black mesh pen holder and timber hexagonal box are great for organising items on my desk.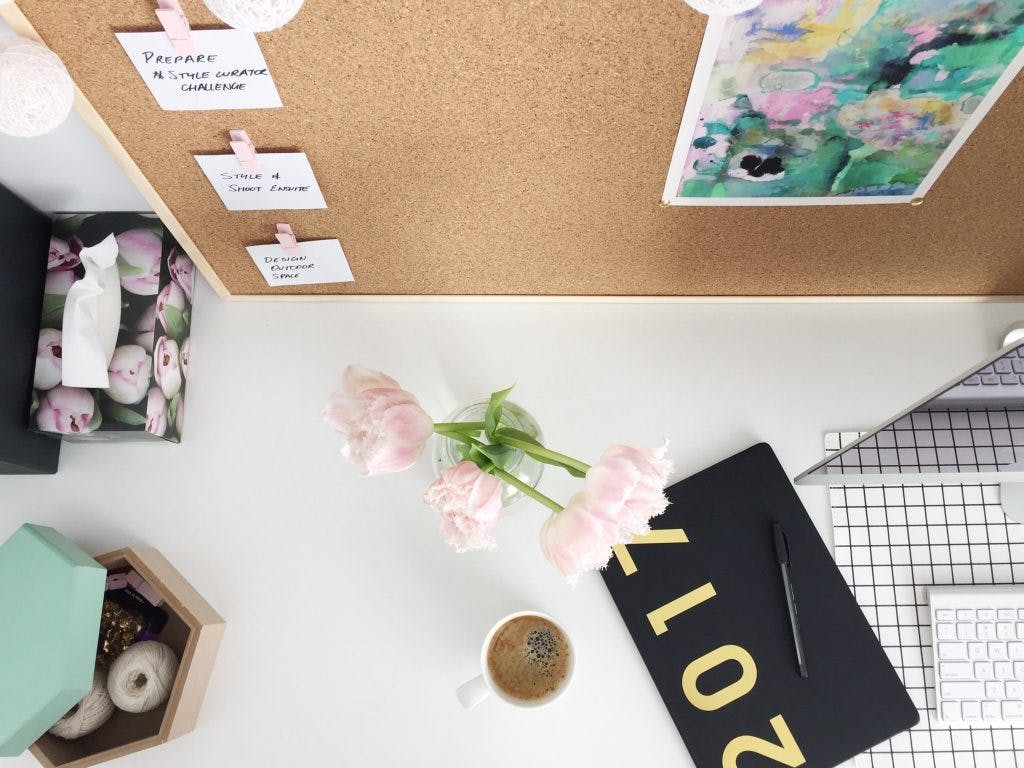 Some say fresh flowers hold the key to better mood, empathy and innovation, and can make you more productive in an office by reducing stress and improving memory – I'll take any excuse to buy flowers for my home! These parrot tulips are in a glass carafe that comes with a cork lid but used here as a vase.
Introduce sorbet tones
Trending in interiors at the moment are soft gelato colours.
They're ideal in an office space – bringing in a subtle amount of colour to stimulate your mind without being distracting or overpowering.
I love the soft pink and mint tones, particularly how they look contrasted against the grey and black colour palette in my office. The floral box of tissues adds a touch of pink and green to an everyday essential item. Gold accents on the diary, mug and pins on the corkboard bring the right amount of bling.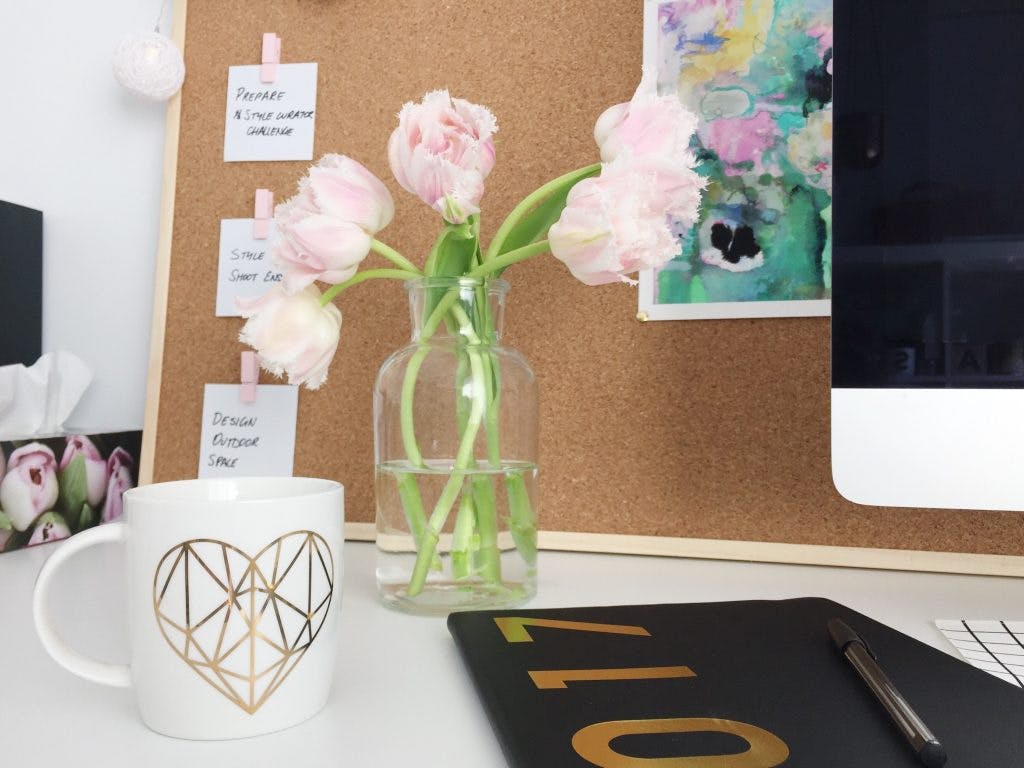 My home office now feels fun, creative and inviting. How does your working space feel? Will you try out any of these ideas to give it a quick update? Let us know!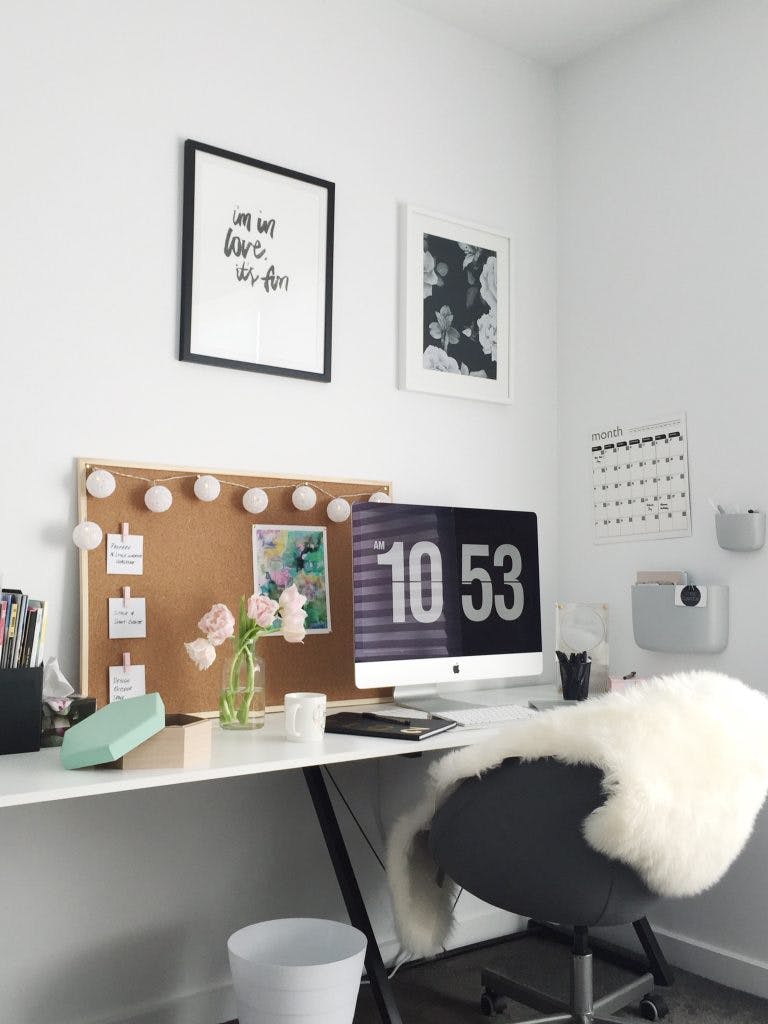 This post is sponsored by The Reject Shop, all images, opinions and words are from Style Curator. 
Sign up to receive exclusive offers, VIP invites and all our hints & tips