There's nobody who means as much as Mum. This year, skip the gifts with the expensive price tag, and show your mum how much you care with a super-sweet gift you can make yourself with items bought from The Reject Shop.
From a new picture frame idea to a DIY candle just for her, these pretty projects will make Mum's day a little brighter. Best of all, they're easy enough to do with the kids!
Pick your favourites, and you'll be ready for Mother's Day in no time.
Towel Prints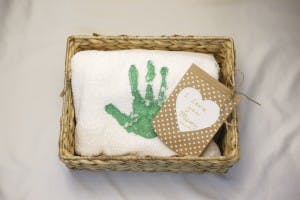 With a gorgeous white towel from The Reject Shop, a nice woven basket to present it in, as well as some coloured paint, you can create a memorable bathroom moment for your mum, grandmother, or any special woman in your life! Simply, brush the sole of your child's hand or foot with craft paint in the colour of your choice and carefully stamp onto a corner of the towel. After it's dry, wrap it up with a lovely note to say, "love you, Happy Mother's Day". She will cherish it forever.
Personalised Memory Jars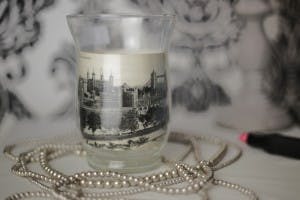 Memories make the best gift for mums, especially grandmothers who love to display pictures of their children around the home!
Using some old black and white photos, create a stylish photo album using jars, glassware and even transform bathroom stacked apothecary containers into personalised memory jars. You can find all the items you need at The Reject Shop, then all you need to do is print some photographs, cut them to size and stick them to the inside of the glass. Your mum will love this for the bedroom!
Crafty Tea Serving Tray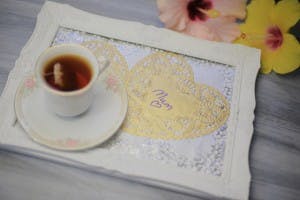 Who doesn't love a personalised tea serving tray – especially when it's covered in mementos from someone you love!
Using a picture frame from The Reject Shop, remove the backing board and glass. Then, using the backboard as a guide, create a background of photos and craft mementos for your mum. Simply use some sticky tape and other craft items from The Reject Shop to create your masterpiece and put everything back into place, with the glass facing the top.
Sweet Sugar Scrub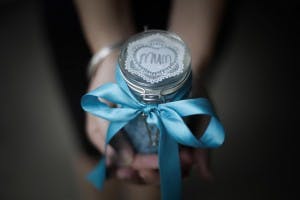 Mums love to be pampered, so this sugar scrub recipe is perfect as a Mother's Day gift – especially because it's budget friendly and DIY!
For your supplies you'll need some sort of airtight glass container to store the scrub in. You can purchase one of these from The Reject Shop. You'll also need about 2 1/2 cups of Sugar in the Raw, 3/4 of a cup of white granulated sugar, 4-5 tablespoons of vanilla extract (or coconut, almond, orange, etc), food colouring and 1/4 cup of almond oil. You may use a label and some pretty ribbon, which you can also get from The Reject Shop!
Jar Candles With Love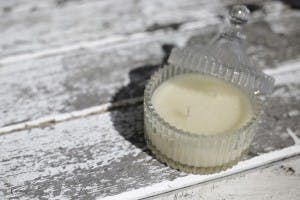 There is an assortment of cute little jars and glass containers at The Reject Shop just waiting to be filled with yummy scented wax and made into a candle for Mother's Day!
All you need is candle wax, a glass jar and a wick with a metal stopper. The process of melting the wax and pouring into the jars can be tricky, so make sure you follow instructions when necessary and keep safe. The end result will be these gorgeous candles your Mum can display in her home!
For other budget-friendly gift ideas for mum, such as perfumes (starting from $5), photo frames, cosy slippers and yummy chocolates, visit your local The Reject Shop!
Happy crafting!
This post is sponsored by us. All images, opinions and words are from Stay At Home Mum
Read more of Stay At Home Mum's ideas here. 
All products or variations can be found in store.