With hot cross buns and chocolate bunnies popping up in stores since just after Christmas, you'd think Easter had already been and gone. Then again, warm hot cross buns lathered in butter for brekkie ain't all that bad, so no complaints here!
And of course with Easter comes the family favourite Easter egg hunt. There are many ways to do this but if you want to cement yourself as super mum, check out these hot tips and ideas below for an Easter egg hunt that's bound to please all.
Get Creative
Give each kid a basket to store their eggs.  Don't have baskets?  Why not spend some time getting the kids to make and decorate their own little baskets. This can range from placing shiny stickers on preserving jars and painting garden buckets (toddler friendly), all the way through to more complex undertakings like paper mache baskets with ribbons and moss for the older kids.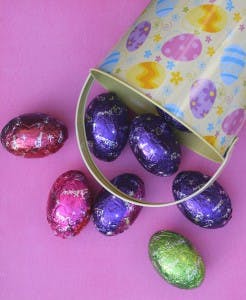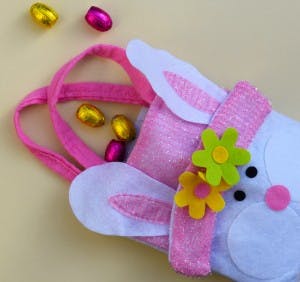 Plus this will allow you a couple of minutes to escape and hide that last egg.
Hiding The Eggs
Count all the eggs you have and record all the places that you hide them in. This will help the kids plus last thing you need is the dog finding them or melted chocolate behind the couch months later.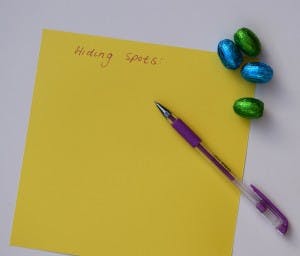 Toddlers vs. Kids
The little wobbly ones are as likely to go bananas over chocolate as much as the older ones so to keep it fair, here are a few ideas to still get everyone involved without causing world war 3 in your house.
Toddlers
Colour code the eggs so their ones are all the same 3 colours.
undefined
In the event of more than 1 toddler playing, nominate a different colour egg for each one playing so they can only collect eggs in their colour, which also means that everyone will collect the same amount of eggs. All's fair in love and war.
Select bigger eggs for them that are easy to find and place them in more obvious spots.
Try to find eggs that are hollow inside in a vague attempt to reduce mass sugar intake.
Older kids
Add a touch of fantasy to the hunt by drawing a treasure map representing where the eggs are hidden. This can either be given to each kid at the start or test their memory and only show them once.
Hide the eggs in tricky spots to really challenge them.
Use smaller eggs that cant be found too easily.
Create Easter Bunny footprints out of paper or leave half eaten carrots around the area of the hunt. This will also aid to clues that their search for the egg is getting warmer.
Write / paint a letter on each egg so kids can make words then offer extra prizes to the kid who makes the longest word from their egg stash.
Continue The Fun
Once the hunt is over and you've regained your hearing from all the egg -citement, go old school and hold an egg and spoon race followed by a picnic and some more running around. Essentially, do your best to wear them out so you can be rewarded too, with a lovely quiet night!
Tough Love
This sounds hard, but don't let the kids eat all their eggs at once. A sore tummy in the middle of the night is not fun for anyone. Rather use the eggs as rewards and distribute as such.
Be tough. You can do this.
And finally, Happy hunting!
All products featured in this post are available in store.