You don't have to deck your home out in designer décor to create a luxe space. The secret to making your home look expensive (without breaking the bank) is all in how you make use of colours, themes and accessories to create a cohesive feel throughout. Here are 6 affordable ways to make your home look expensive, all with pieces found at The Reject Shop for $20 and under.
1. Less Is More
Less is very much more, and simplicity is a sure path to making your home look expensive.  Decorate each space with a few special pieces that reflect your personality, and make them the stars of the scene. For example, I have stocked up on this copper wire basket from The Reject Shop, which I have made focal points in both the bedroom and the living room, by keeping the rest of the area simple and clean.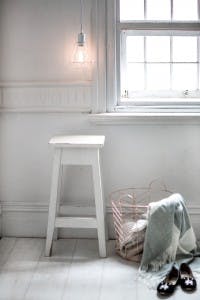 2. Create Uniformity
Repetition of elements and a consistent theme will make your home look more curated, and therefore, more expensive. The copper theme is proving its longevity into 2016, and I've scattered copper pieces from The Reject shop throughout the home, including an oversized clock, tea light holder (doubling as pen and trinket holders), geometric trinket box, and wire fruit basket. As copper already makes quite a statement, I have kept the surrounding colour palette neutral.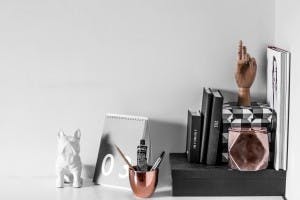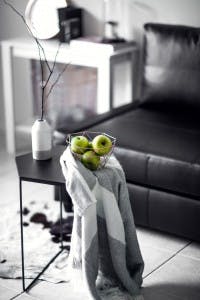 3. Update Lighting Fixtures
It never ceases to amaze me the difference updating light fixtures can make to any space. Industrial chic is everywhere right now, and cage pendant lights are one of my favourite accessories from this trend. The Reject Shop has a gorgeous cage light in both copper and matt white finishes. They look so much more expensive than they really are, so naturally I've placed them everywhere – hanging high and low, from the ceiling and walls, and even on a garment rack – perfect for that haphazard warehouse apartment feel.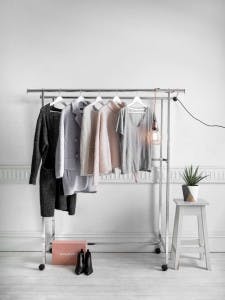 4. Curate A Vignette
Side tables, shelves and dressers are all prime real estate for curating a vignette in your home to make it look lived in and homely, and – when done right – expensive! Create contrast by playing with heights, layers and textures, but always remember points 1 and 2: keep it simple and unified. For my hall table, I continued with the copper theme, and kept the remaining items very simple, with varying shapes that reference one another and structured lines juxtaposed with soft accessories.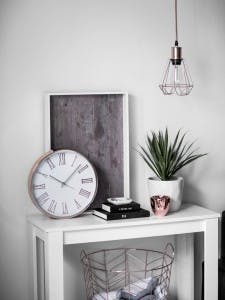 5. Natural Textures And Colours
Natural textures and colours always look luxe, and I love all things marble, wood grain and metallic. Of course, it's not always possible to get the real thing when you are on a budget, so natural look pieces are the next best thing. I love this marble look table clock and glossy copper jar and tea light holders, all from The Reject Shop for $10 and under.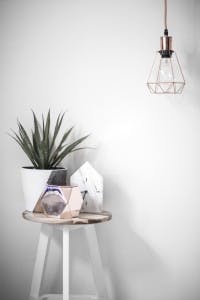 6. Introduce Plants
Indoor plants can instantly elevate a dull space, and make your home look expensive. Succulents are my favourite plant features for the home because of their lush green colouring. However, for people who don't have large windows to keep succulents happy, artificial versions are a great solution. The Reject Shop has some beautiful artificial succulents right now that look so realistic you will forget they are not the real thing. View our range of pots and planters here.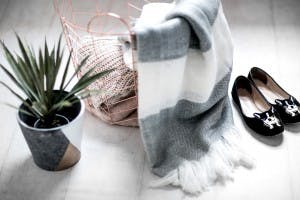 This post is sponsored by us. All images, opinions and words are from Jiawa from Beige Renegade 
For more lifestyle inspiration, check out her blog: http://www.beigerenegade.com/
Please note: Wire baskets are available in selected stores. Metallic tealight holder and trinket box are available in stores from Thursday 11th February.