Guides, Craft
DIY Personalised Snack Bags
Summer holidays are here and that also means sleepover season. When the kids and their mates eat their body weight in junk food, you turn a blind eye, they stay up till the wee hours of the morning (ear plugs are very handy), then wake up around midday, ravenous wanting to watch re-runs from last night's movie marathon. Well, rather than spend your shoe allowance on pre-made lolly bags, make the kids one each. This is such an easy DIY and it only takes minutes - plus it will make the kids will feel very spesh! Now it's time to get creative!
Supplies needed:
Coloured paper
Paper clips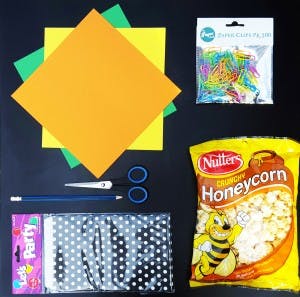 Step 1
Stencil and cut shapes for each kid coming round for the sleepover .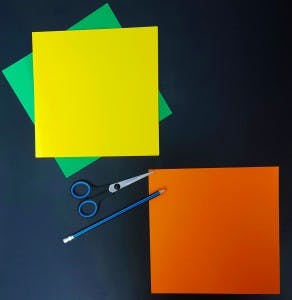 Step 2
Write the names of the kids on each tag and clip them to the paper bag using the paper clips.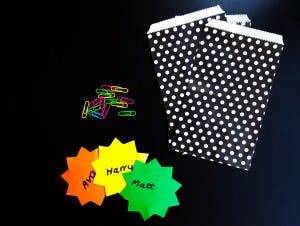 Step 3
Fill the bags with popcorn/treats and hand out to each of the kids on arrival.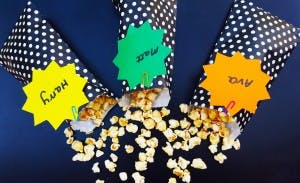 Step 4
Grab your remote, close the door, look fondly at your earplugs and tub of your secret stash of goodies. You're awesome.
Sign up to receive exclusive offers, VIP invites and all our hints & tips