Ahoy there, matey!
With Book Week coming up, it's the perfect excuse to get crafty and create some fun pirate adventures at home with your mini captains and crew.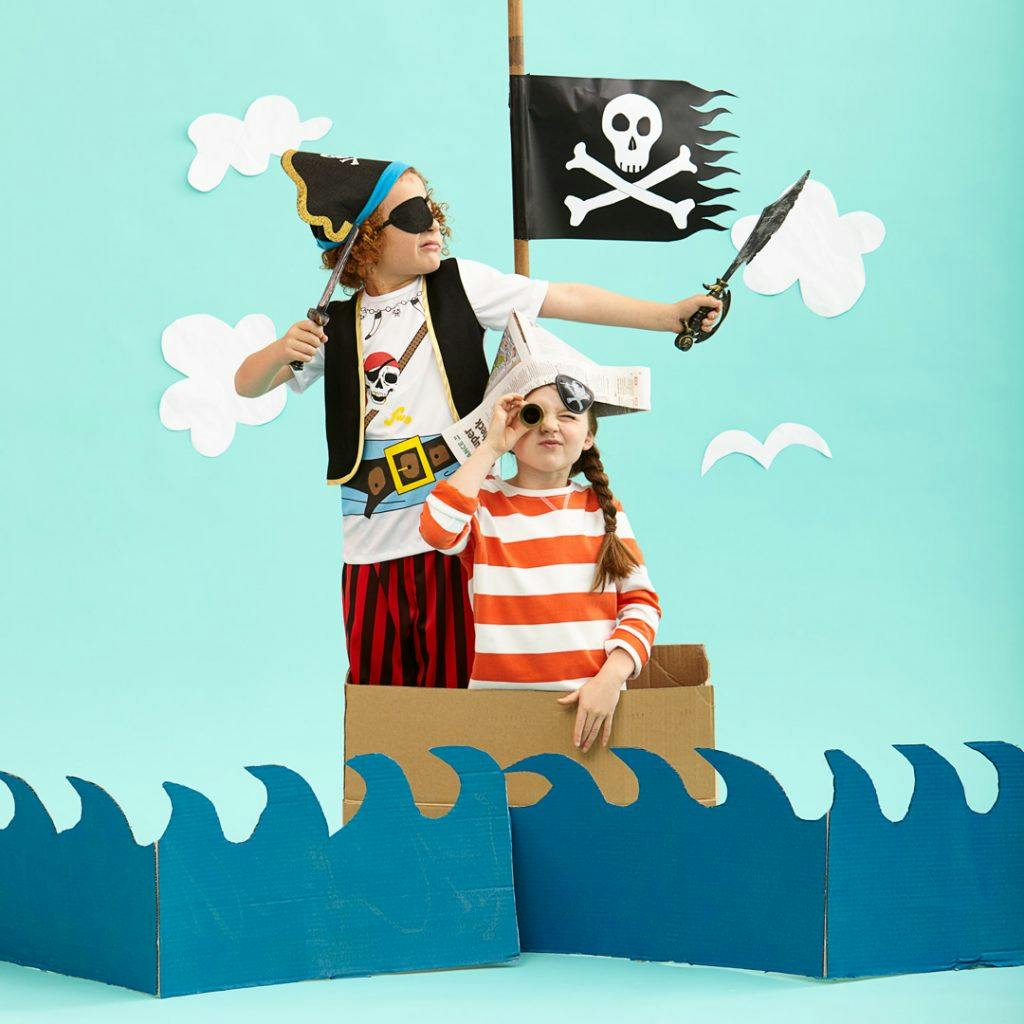 DIY Pirate Ship
What you need:
Cardboard box (x2)
Paint and Brushes
Broom
Paper or Fabric for the flag
Pencil
Scissors
Glue / Tape for the flag
What to do:
Use one cardboard box for the ship. Just remove the lids and step aboard!
Use the remainder of the cardboard to create the waves and sea. Simply use a pencil to draw out the outline of waves on the cardboard and scissors to carefully cut out.
Paint your waves using blue paint.
Make your pirate flag: Using an old broom pole for the flag handle, just remove the brush end.
Using Paper (or fabric if you prefer) - create your flag.
Make a pocket for the flag handle. Before you attach your flag to its handle, you will need to make a small pocket for the handle to slip into. To do this, spread your flag/paper out on a table and lay the handle along the shorter, vertical edge of the material or paper, on the right-hand side. You can use glue to stick this together. You can then add a skull drawing or cut-outs to your preference. Stick to the back of the ship (cardboard box) and you're ready to set sail.
If you really feel like setting the scene and going all the way out to sea - you could also create a painted backdrop to represent the sky and stick on some paper clouds and birds.
We'd love to see your crafty creations. Be sure to share them on Facebook and Instagram and tag @therejectshop and #getsavvy