Steph from @MakeAndTell  gets crafty with us for Halloween! See what DIY tricks she's got up her sleeve this time...
There's nothing like a string of spooky lights to set the mood for Halloween, especially when they're this easy to DIY! We went with spiders for ours, but there's lots of room to get creative with this project - by changing the colour of the spray paint or swapping out the pipe cleaners for paper wings, you could also craft bats, Jack O' Lanterns or any other spooky critter that takes your fancy. All you need are some plastic shot glasses to get started. Got your materials ready? Let's get making!
Materials

⁃           Black spray paint
⁃           Soldering iron
⁃           Googly eyes*
⁃           Scissors
*these materials are from The Reject Shop
All party decorations are from The Reject Shop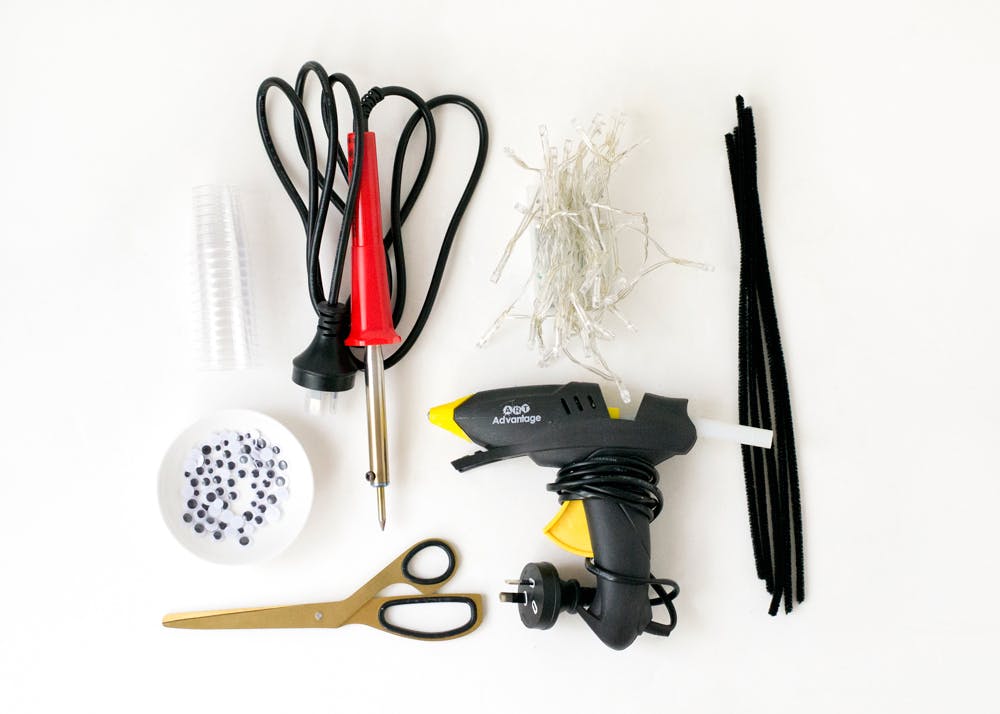 Step 1
Use a soldering iron to create a small hole in the top of each shot glass.
Make sure the holes are large enough for the globes on your string lights to fit through.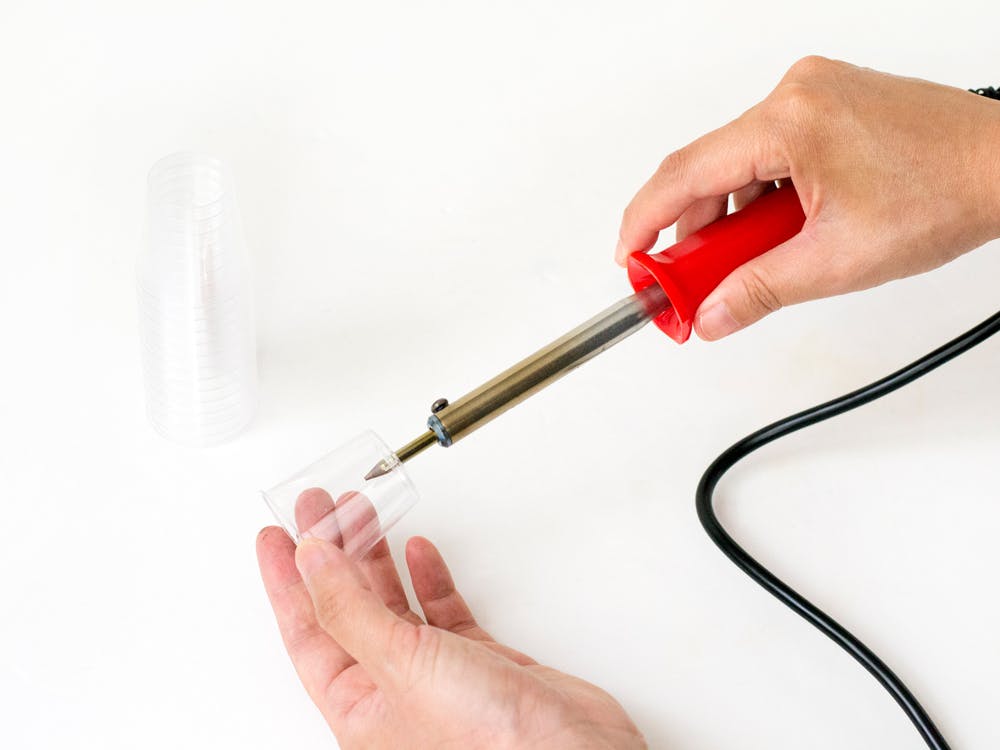 Step 2
Spray paint the shot glasses black.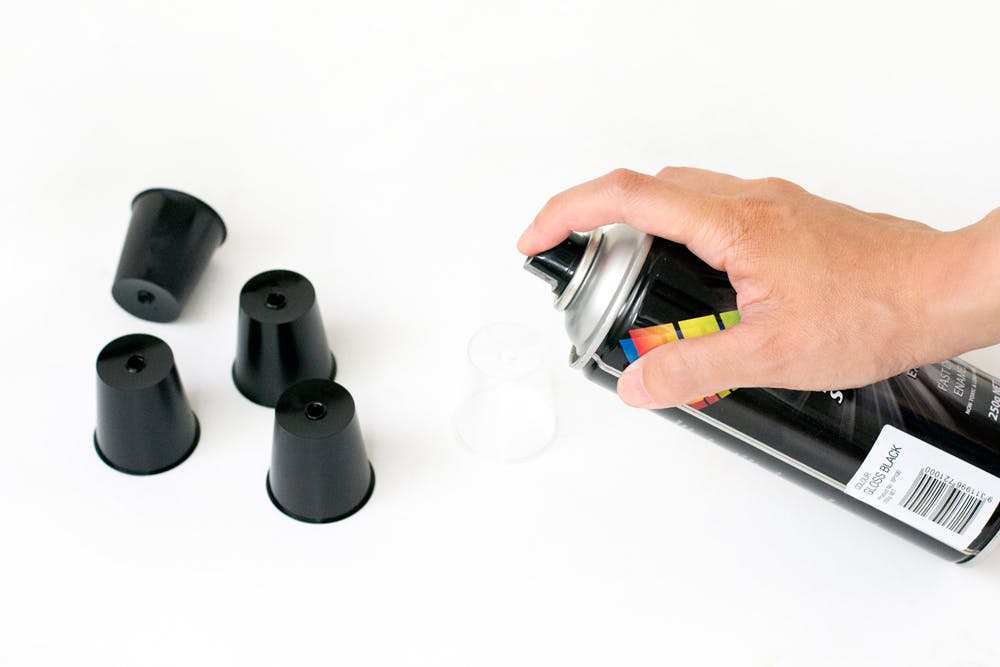 Step 3
Use hot glue to attach 2 googly eyes to each of your shot glasses.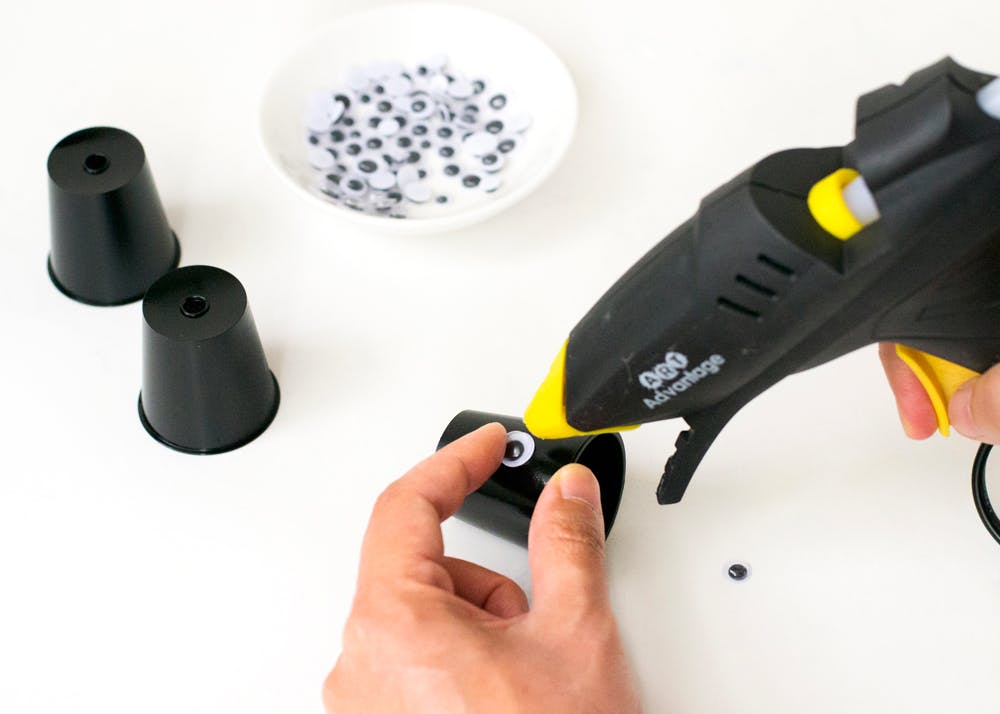 Step 4
Cut your black pipe cleaners into 2cm segments. Bend each segment into a shallow 'v' shape.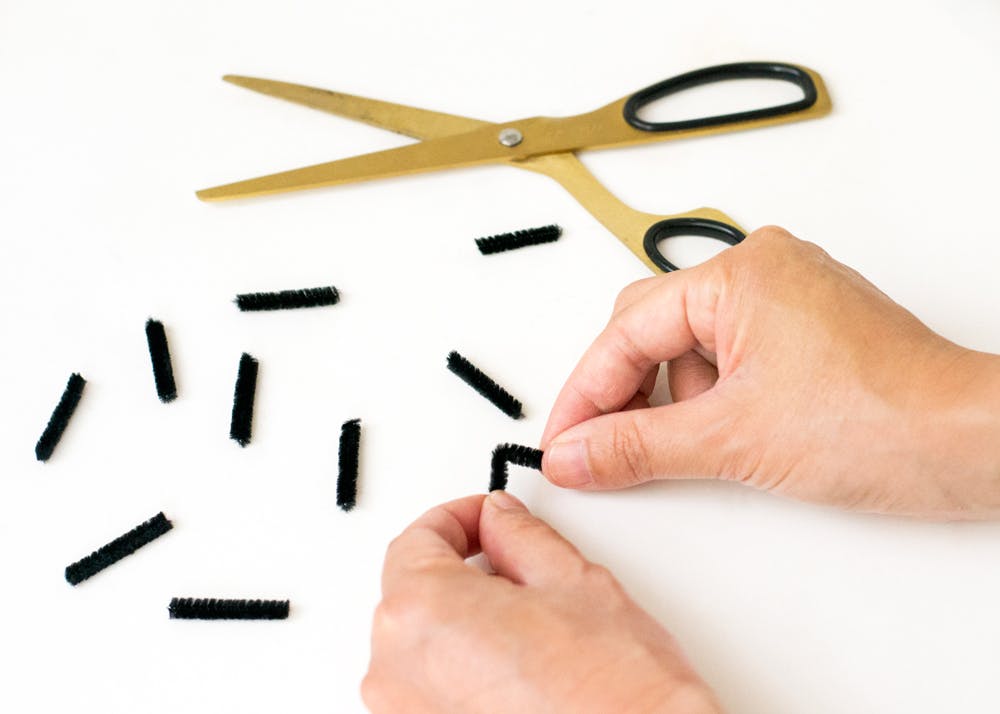 Step 5
Glue 8 shallow 'v' shaped pipe cleaner segments to each shot glass. There should be 4 on each side. These will be your spiders' legs.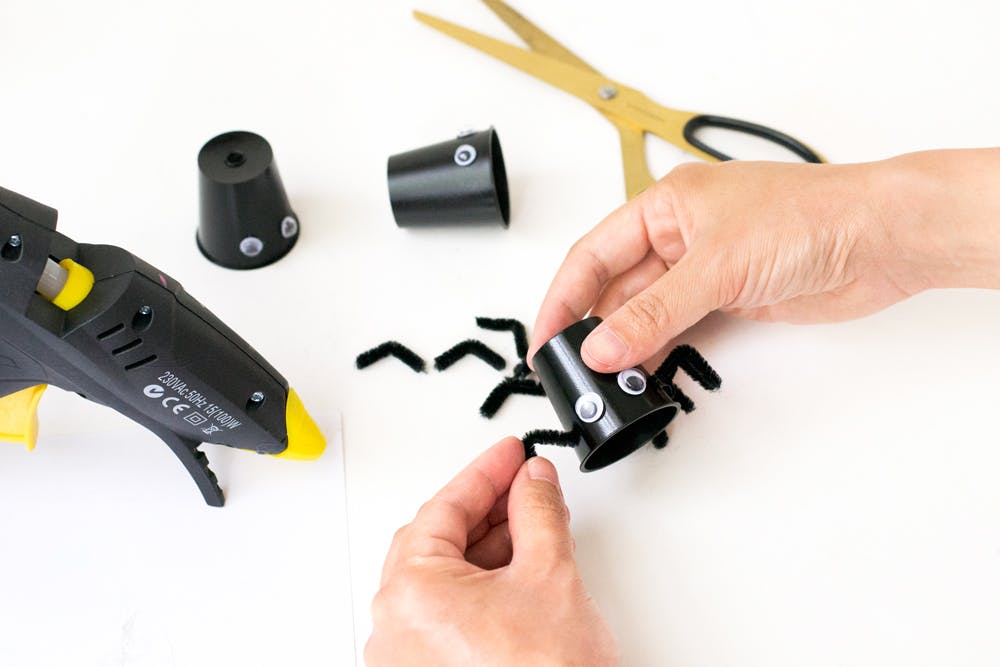 Step 6
Attach the spiders to your string lights by inserting the globes through the holes you created in Step 1.
If the globes start to slide back out of the holes, tie a spare piece of pipe cleaner around the top of each globe to secure the spider in place.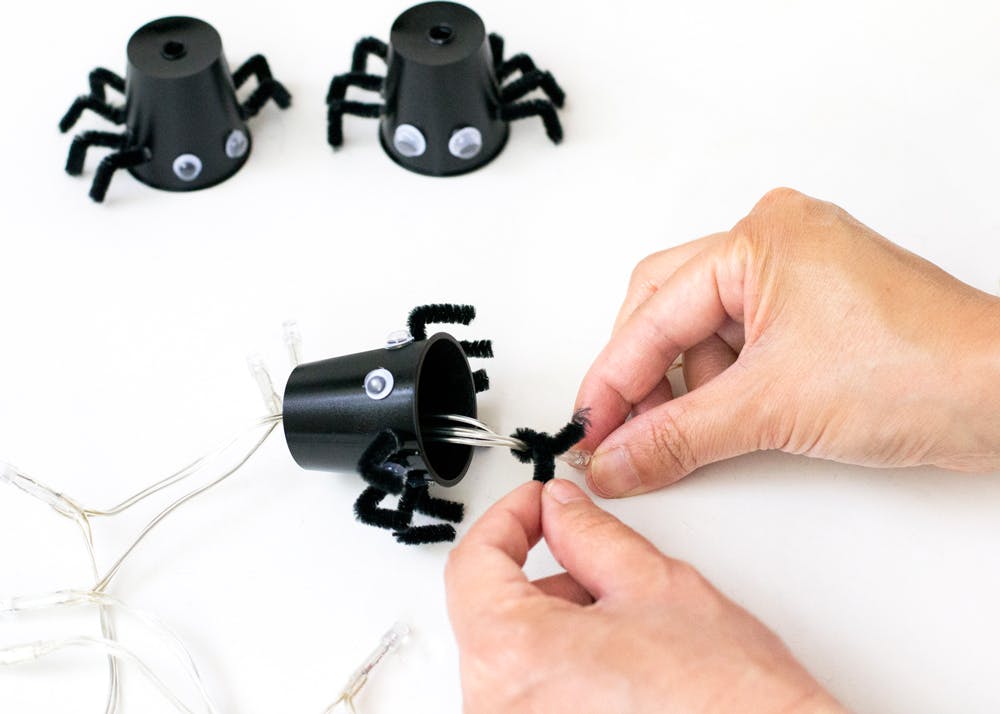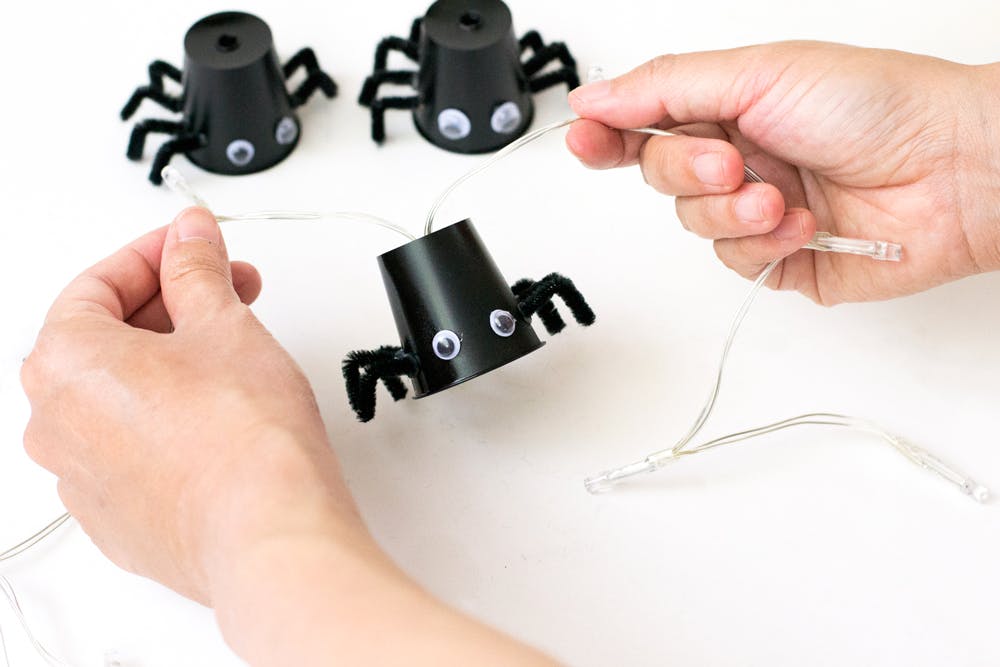 There you have it - your very own DIY spooky spider lights ready for decorating your home.
This project is a great one to get the kids involved with - they can help attaching the spiders' google eyes and legs, and they'll get a kick out of seeing their handy work hanging up on the porch, all ready for the 31st!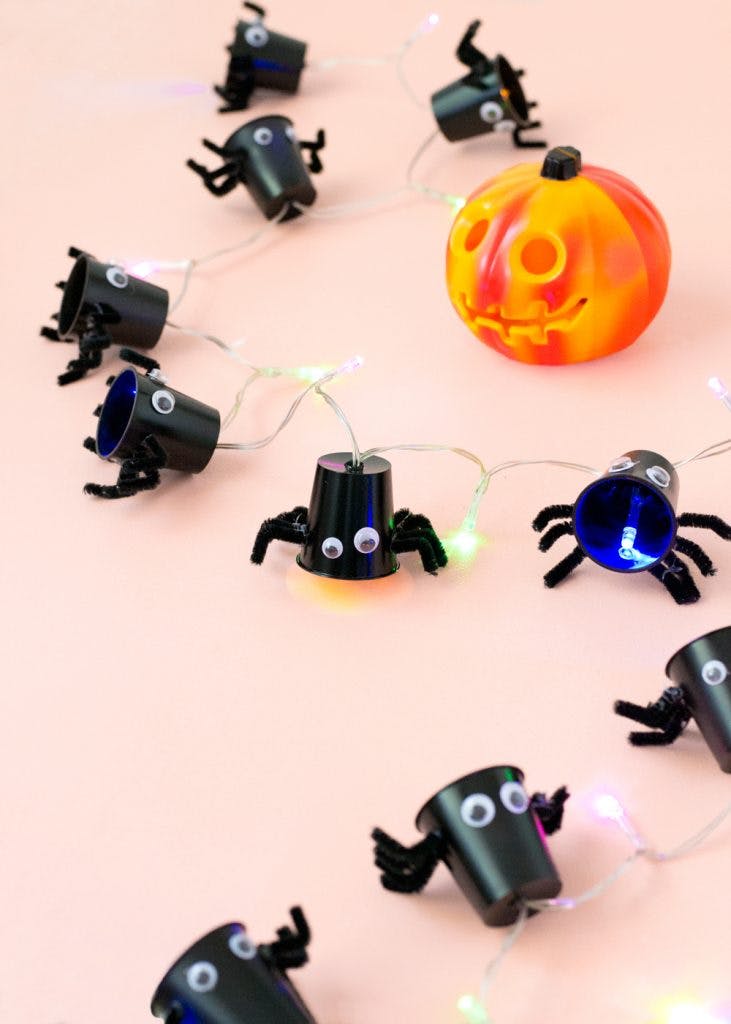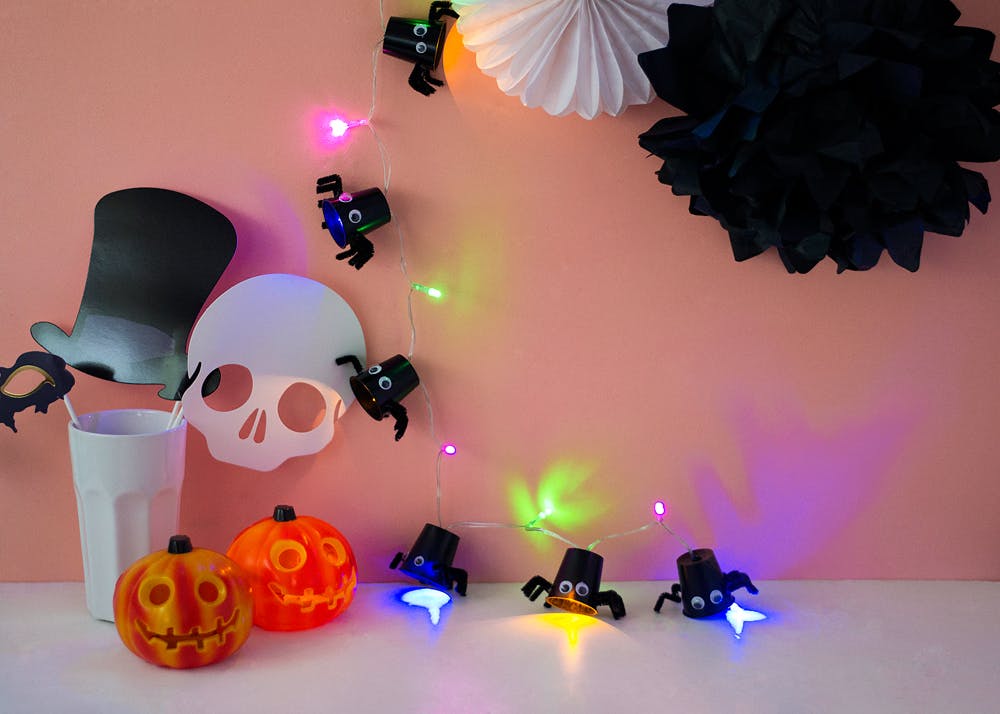 Happy Halloween! ? ? ? ?
This post is sponsored by The Reject Shop, all images, opinions and words are from Make and Tell.