Craft
DIY Wool Wall Hanging
Fancy yourself a little bit crafty? Then let's get your creative juices flowing and bring your living space to life with a DIY Wool Wall Hanging. No weaving required, it's simple, easy and will give any room a stunning Boho look. Everything you need to create this Boho Wool Hanging is available at The Reject Shop.
What you need to get crafty:
3x bundles of thick/chunky yarn in a variety of colours
An anchor - we used a small branch for texture which compliments the Boho look but you may use copper pipe or dowel
Tape measure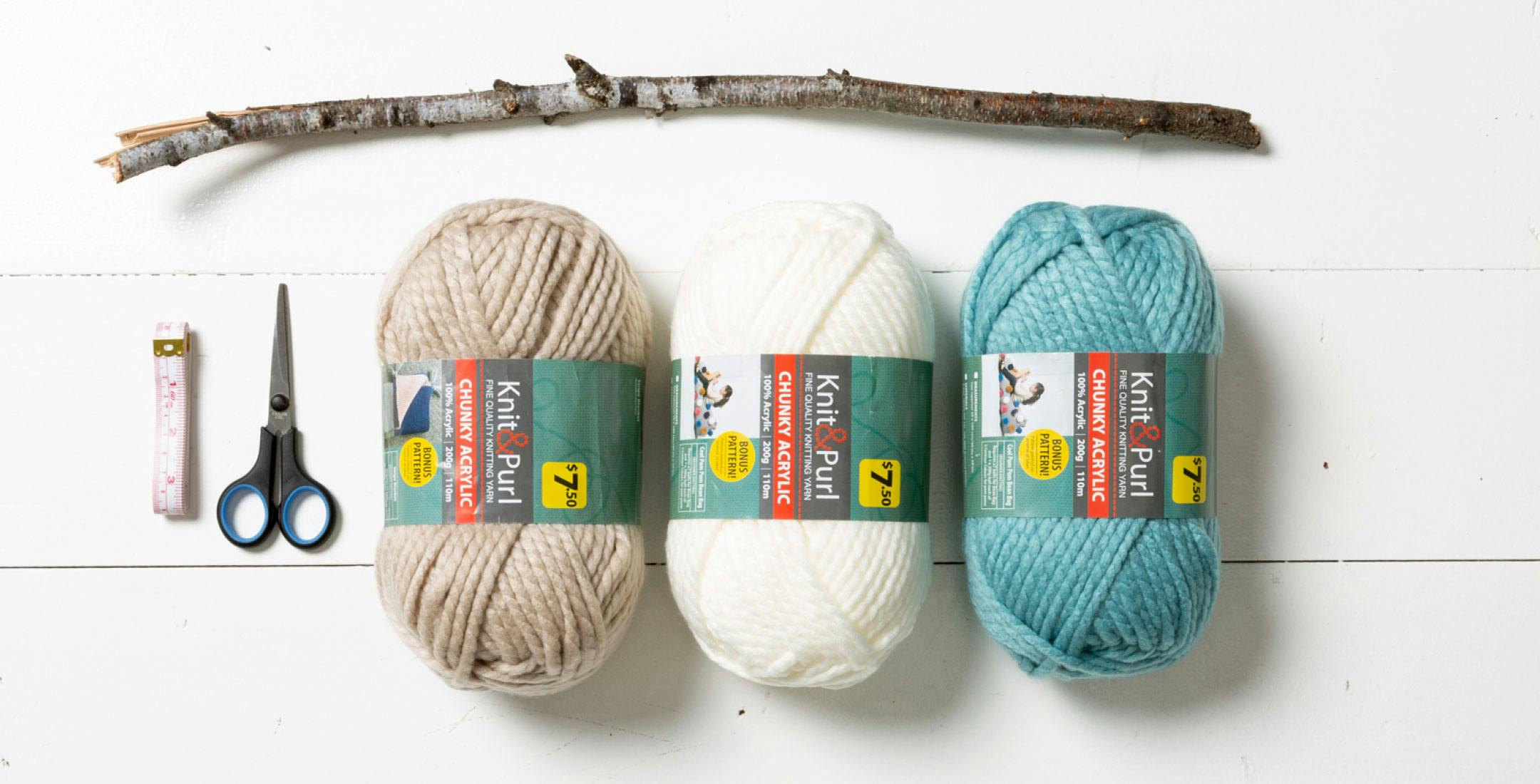 Let's get started!
Step 1:
Take your yarn and cut it four times the length you want.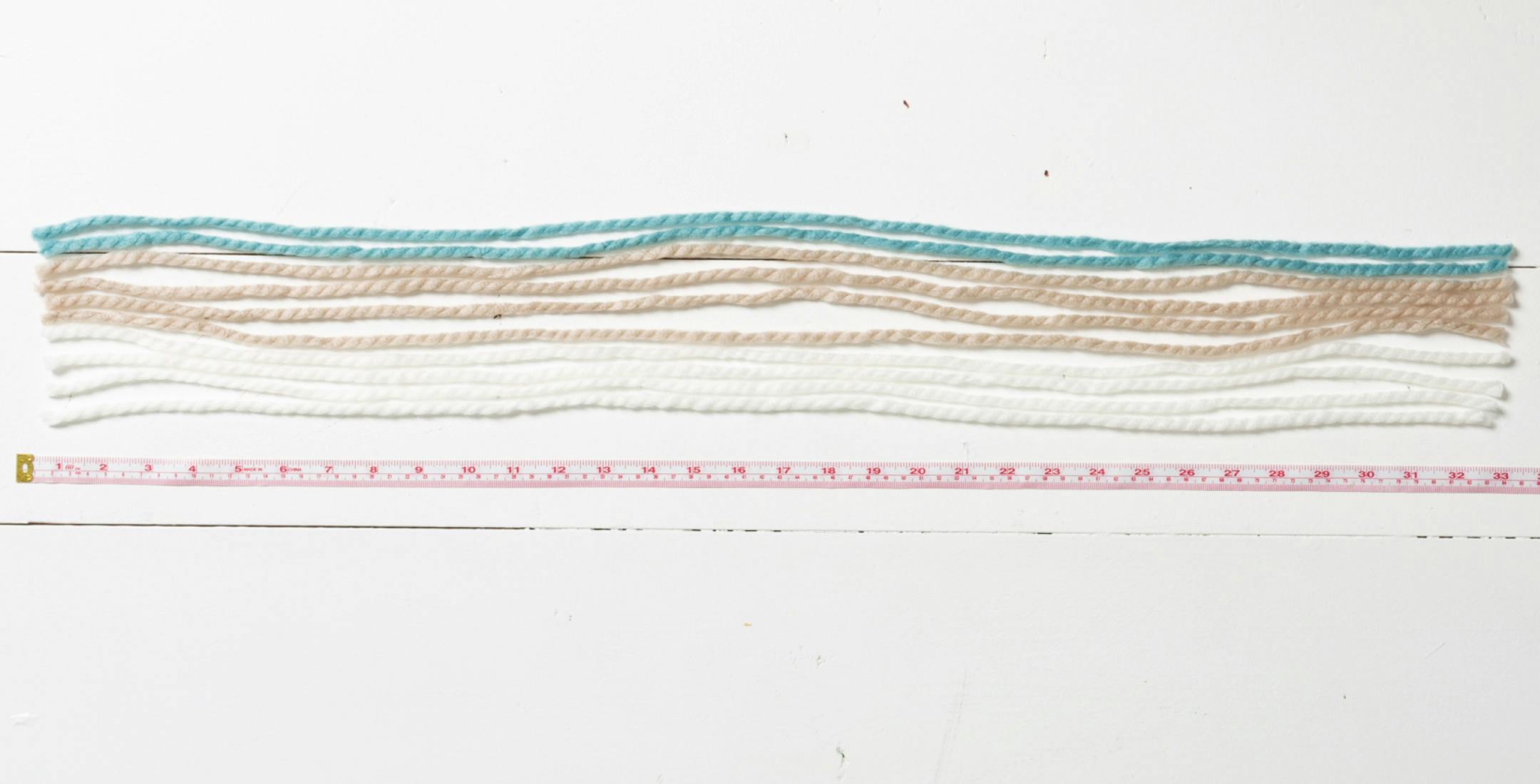 Step 2:
Take 2 strands of yarn and loop them over the anchor. Then take the ends and feed them under the anchor, making a knot as shown.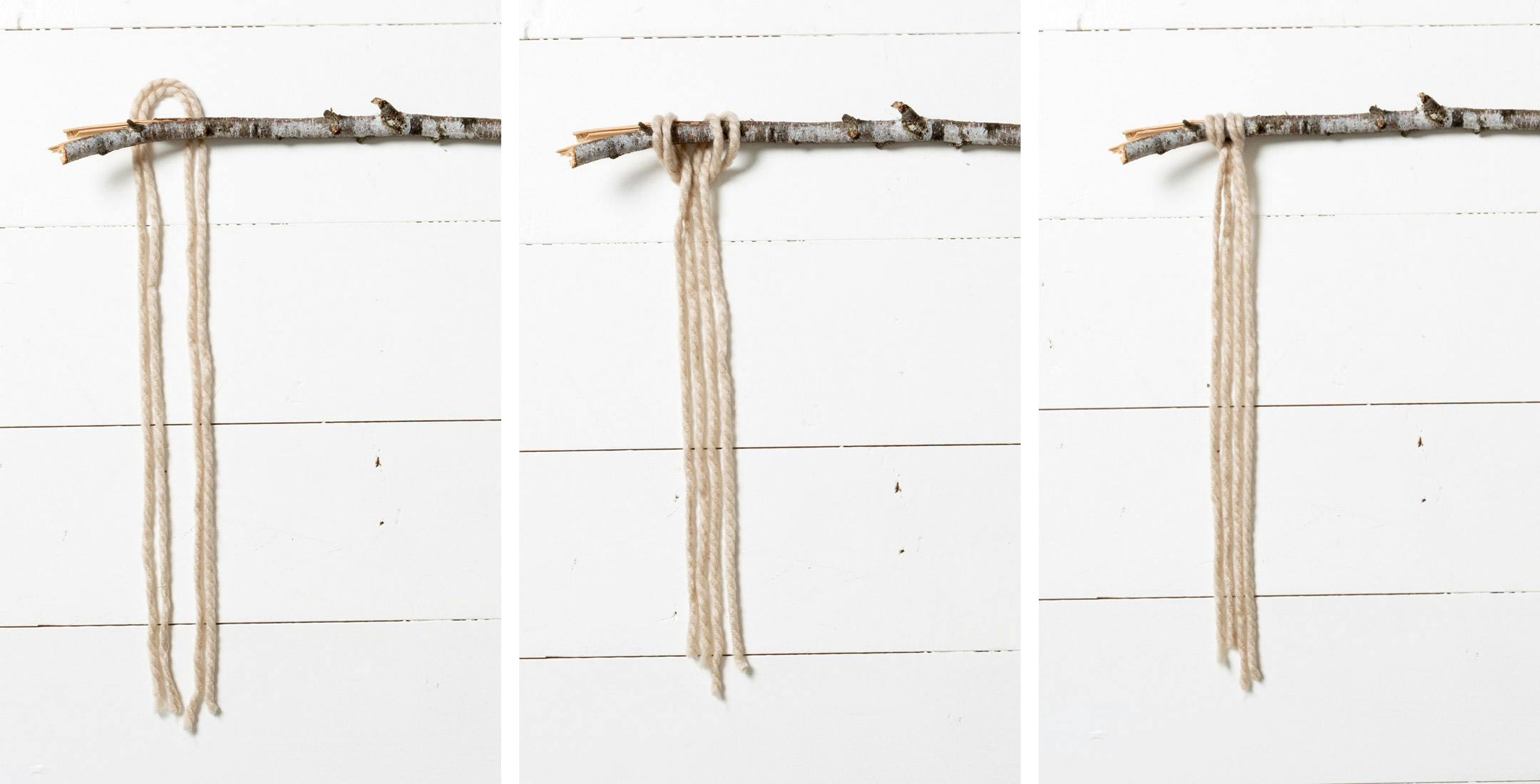 Step 3:
Repeat as you go along the anchor. Once you're ready, change yarn colour and make a plait.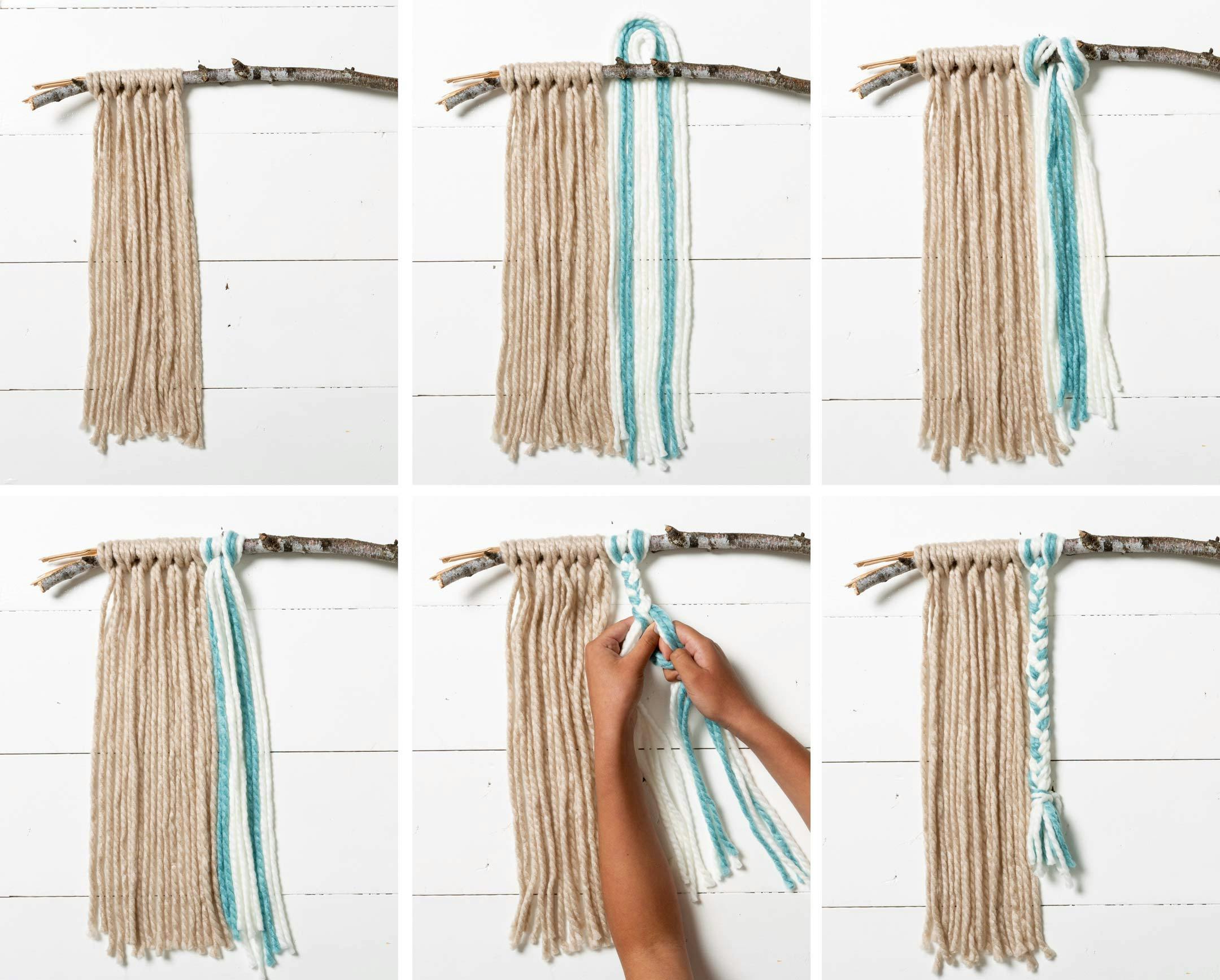 Step 4:
Switch to your next colour of yarn and repeat, switching back to your original colour and making your third plait, as shown.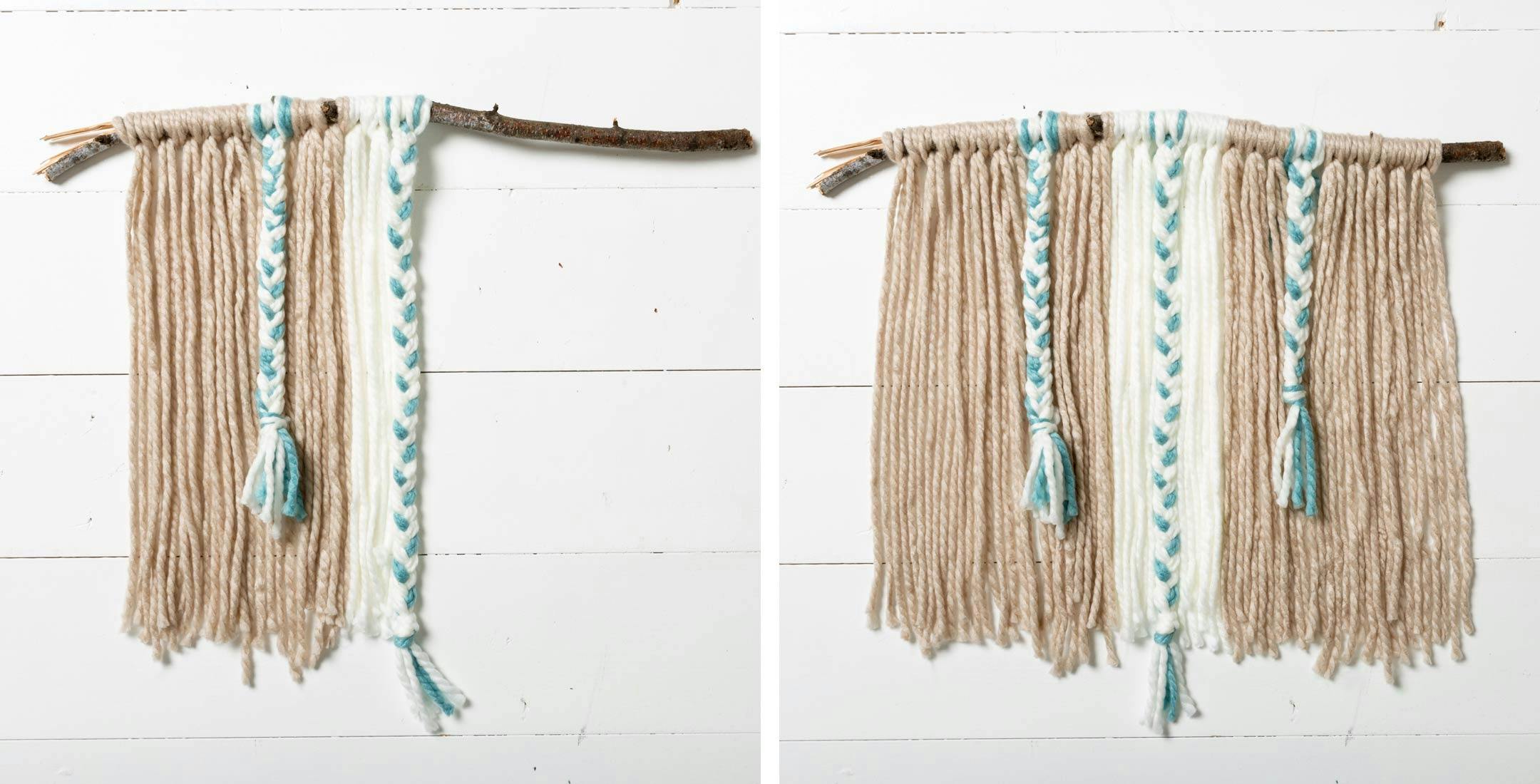 Step 5:
Take your scissors and cut the bottom into a chevron. You may also need to cut the anchor to the desired width.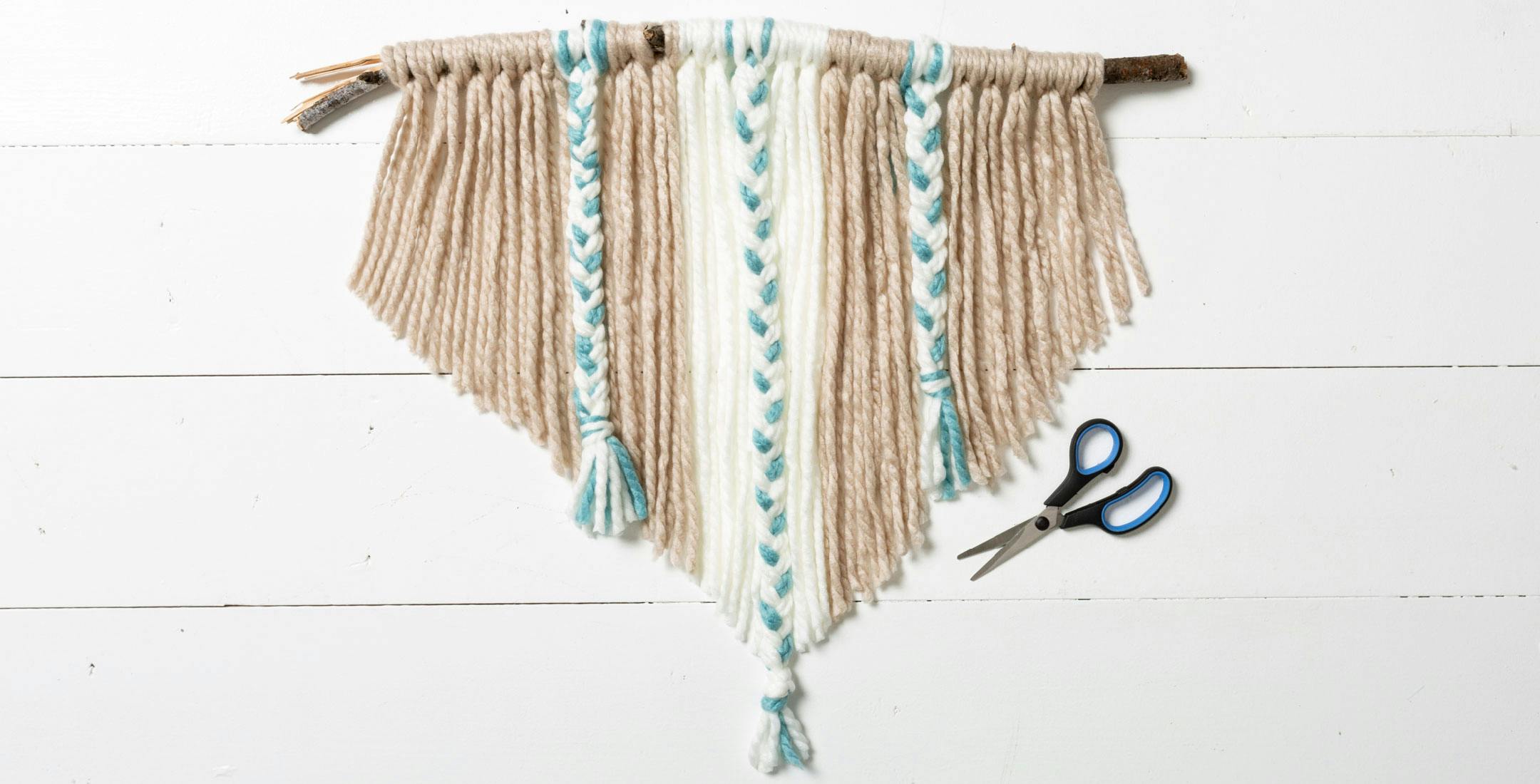 Step 6:
Fix a wall hook into position, hang, and enjoy your work of art!
Sign up to receive exclusive offers, VIP invites and all our hints & tips