Christmas, Craft
Easy to make Paper Snowflakes
Making your own decorations for Christmas is a wonderful way to brighten your home and save money. One of the easiest and cheapest decorations are paper snowflakes. Snowflakes can be made from plain white paper, or you can use wrapping paper for that extra flair and colour.
First, you need to cut our a circle of paper
To do this you need to find something round to trace. You can use plates or bowls or cups from the kitchen to get a range of different sizes.
Trace around them to get a good little circle. Then cut that circle out.
Next Step – folding
Fold your circle in half.
Fold it in half again.
And fold it in half one last time.
You should have folded your circle 3 times.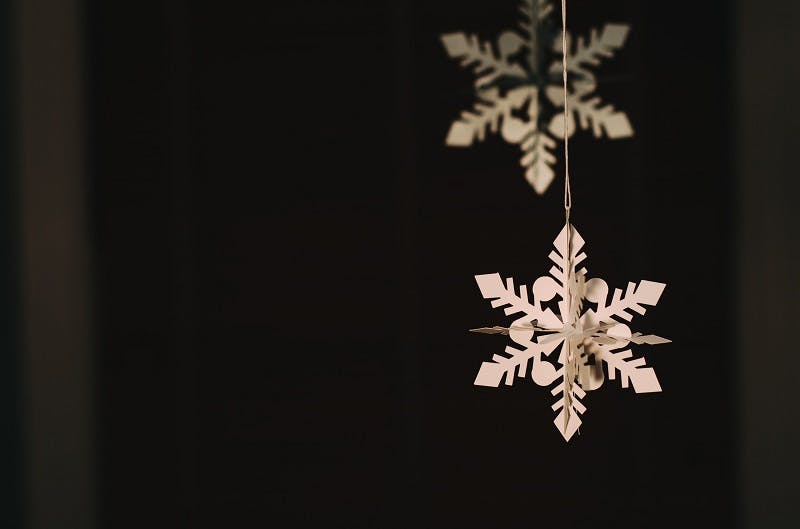 Photo by Kelly Sikkema on Unsplash
Now it's time to cut
Cut shapes and lines and patterns, starting from the fold. Don't cut all the way across the wedge of paper that you have.
Once you have done enough cutting. Gently unfold your circle.
You will now have a wonderful little snowflake.
With a hole punch, and some string or twine, you can hang these snowflakes from your tree, or wherever you want to decorate your home.
Try different sizes, different patterns and different ways to cut them.
You can grab all your craft gear from The Reject Shop, including scissors and paper, pencils and more. Look at our wonderful range of Christmas wrapping paper as well!
We wish all of you a safe and Merry Christmas!
Header image Photo by Annie Spratt on Unsplash
Sign up to receive exclusive offers, VIP invites and all our hints & tips