You don't need an excuse other than taking advantage of a sunny day to invite your loved ones over for a barbeque! Summer will naturally provide you with sunshine, longer days and fresh, seasonal flavours.
Here's what's left for you to collect so you can pull off a fun and fabulous summer BBQ at home!
Need some food? Check out our groceries section for some BBQ supplies.
Easy BBQ Cookware
First, dust off your barbeque and clean your grill before cooking anything. The rest of your BBQ cookware essentials are available for pocket-change prices! You'll need: gas lighters to light your barbie, large foil trays for your meats, a couple of stainless steel BBQ tongs, a cloth and paper towels for cleanup and that's the bulk of it!
Get a lot of skewers ready for easy and versatile foods like chicken, lamb or beef meat skewers, as well as dessert or fresh fruit skewers! The beauty of BBQ cooking is how simple it is to prepare, serve and eat!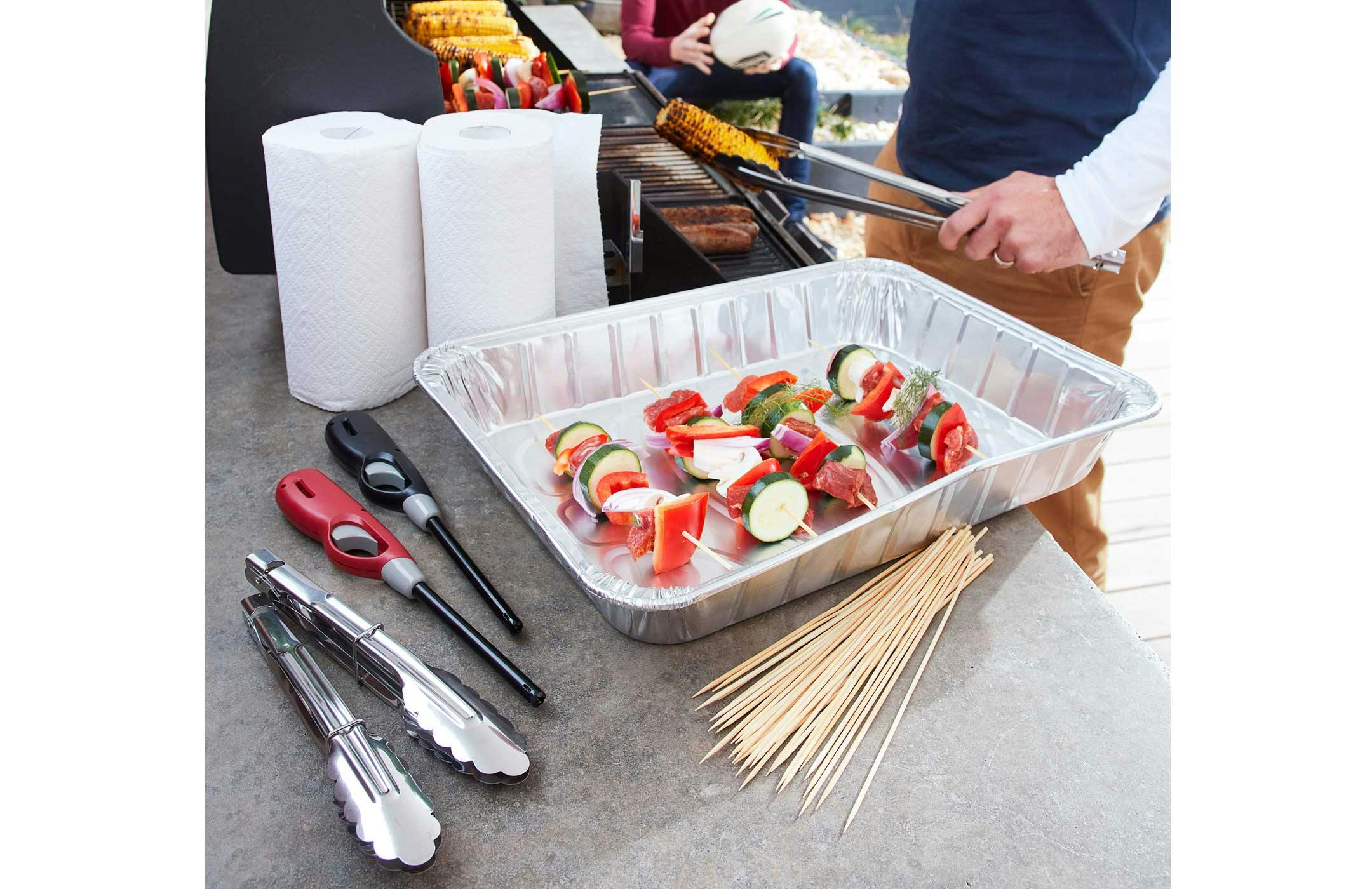 A Suitable Outdoor Dining Set
You don't want to risk damaging good tableware by using it outdoors. That's why family-friendly, outdoor dining sets made from materials like melamine are so ideal. They have the look and feel of ceramic but won't break nearly as easily. The Reject Shop's versatile range of melamine plates, platters, sauce dishes and trays are all less than $4 each and sure to complement any decor you choose!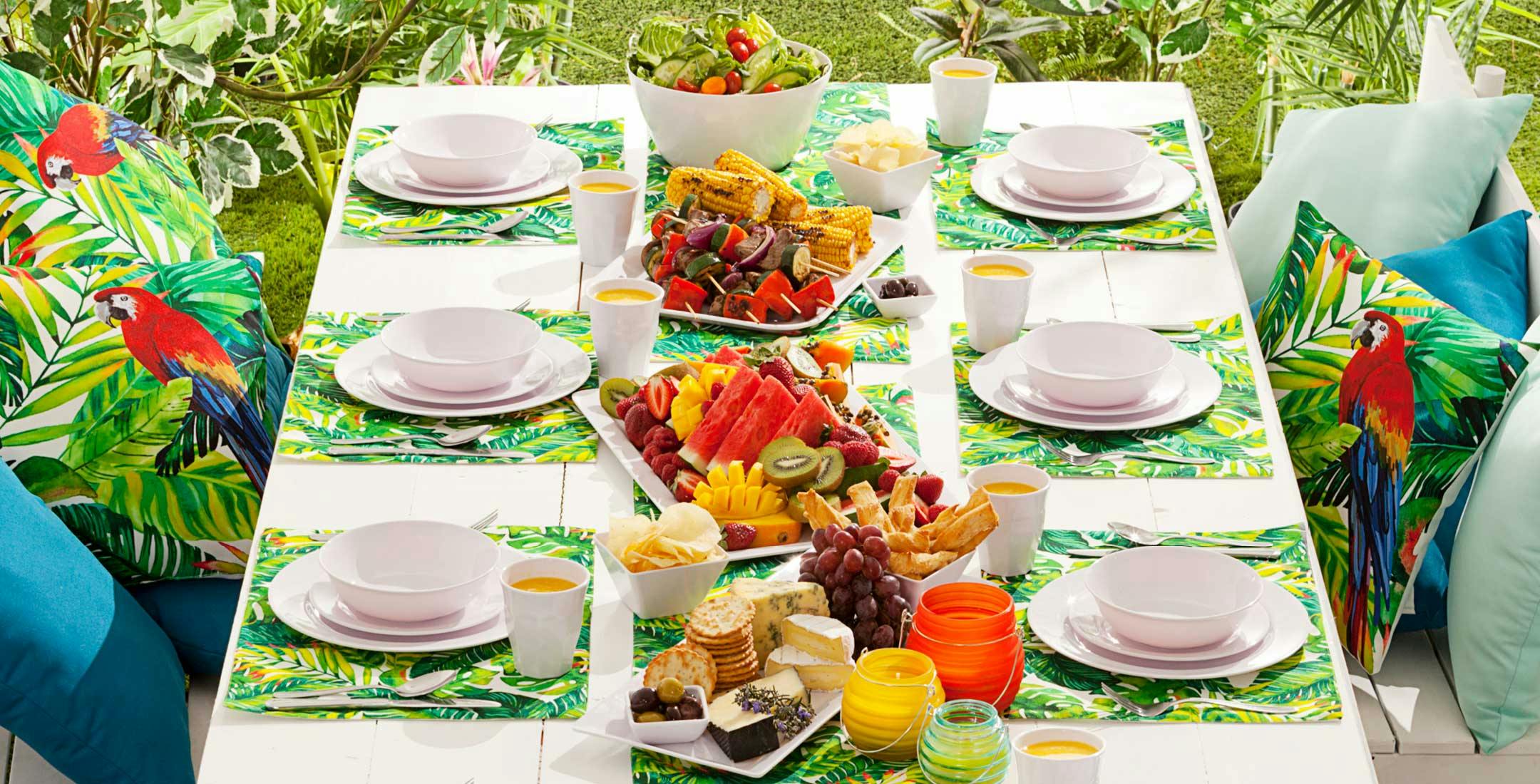 Placemats With A Pop Of Colour
You don't want to overdo it with decorations for barbeques or outdoor dining, things can get overheated, messy and blown away! Savvy patterned or coloured placemats can add a splash of colour to your table.
Comfortable Cushions
Why not complement your decorative placemats with UV protected outdoor cushions for your chairs? You'll be spending time seated in your yard or around the barbeque so you may as well get comfy!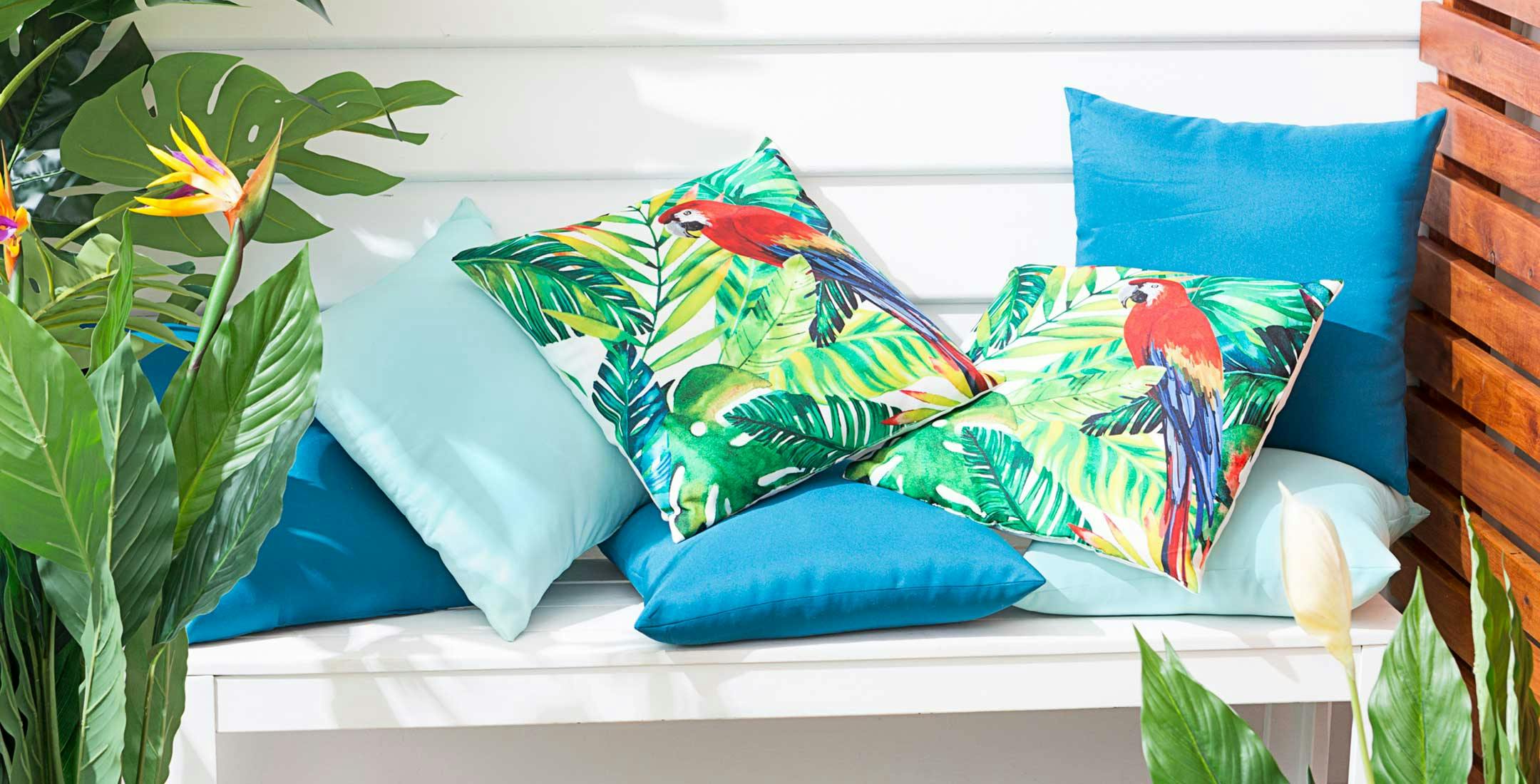 Keep Cool With Fans
Whether you choose to eat indoors, end up inside because of weather changes or have roaming guests getting comfy on your couch; you'll want to make sure your indoor spaces stay cool. Modern fans are cost-effective and easy to move to where the party is. When it comes to size, you are spoiled for choice:
Tower Fan $35
Desk Fan $20
Box Fan $20
Pedestal Fan with Remote $30
Pedestal Fan $16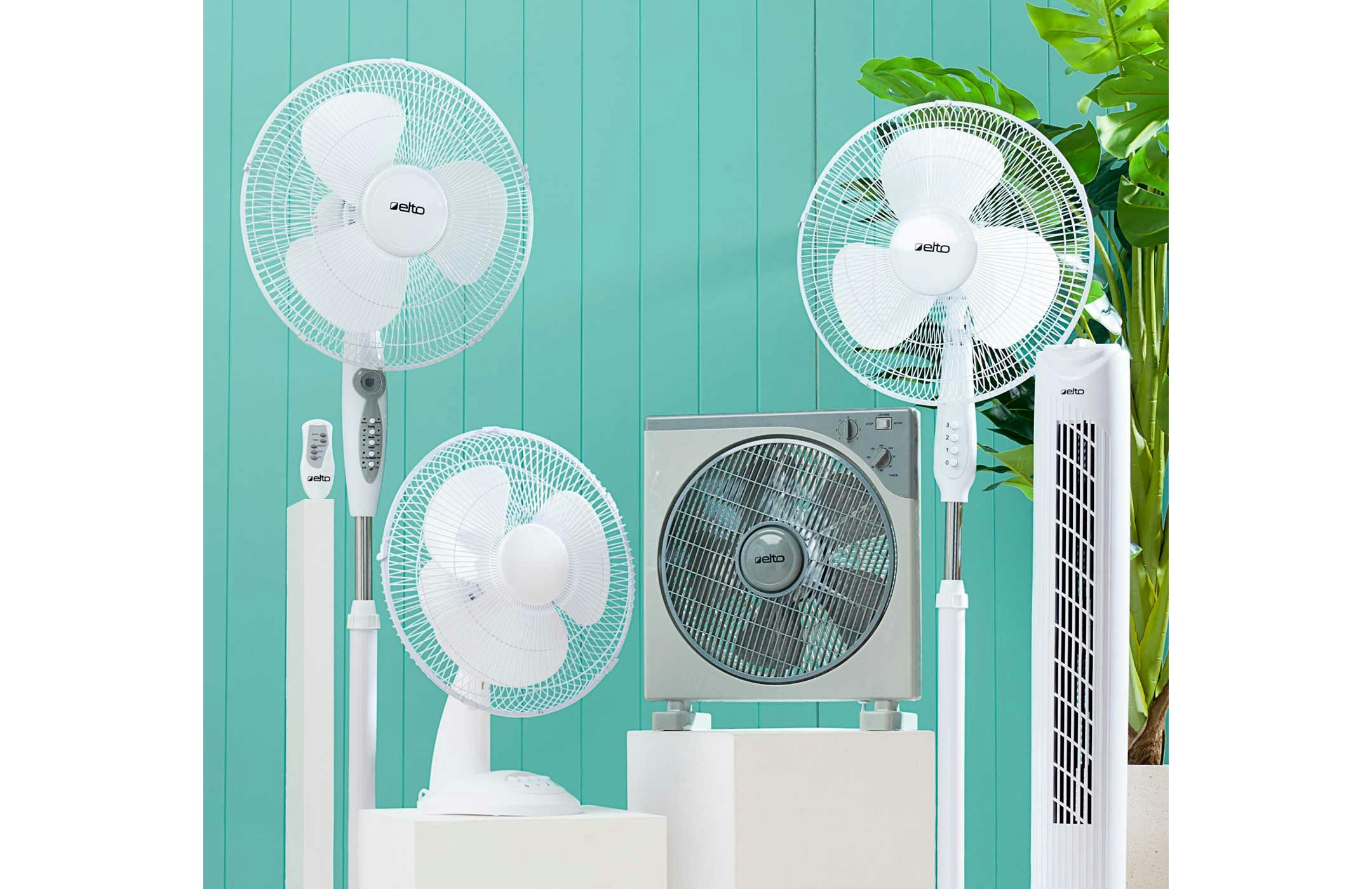 Tip: turn your fans on before your guests arrive, especially if they enter via your front door. Amid a summer day, everyone will appreciate the refreshing cool welcome.
Alfresco dining, outdoor living and being able to host guests outdoors at home, are some of the most delightful perks of summertime and barbeques.
Now you've got a handle on everything you'll need to bring, all that's left is to set a date and invite over everyone you love, for a sunny day of good food and good company!