Guide, Kids
How to throw a Unicorn Party
It's no secret that Unicorns are slowly taking over (well, it wouldn't be silly to assume so…). One thing is for certain, they are taking off in the party world and we are loving it! Little kids everywhere are pleading with their parents for a big magical birthday party filled with flying colourful Unicorns, the lot! Who would blame them, really?! Let's face it, a lot of you Mums have probably had a great amount of joy already from buying Unicorn goodies 'for your kids'. WE KNOW! You may have noticed, these mystical animals have been popping up on our shelves recently too so we've decided to throw a Unicorn party ourselves and share with you how we've set it up. Don't worry, we've made it budget friendly and time efficient while transforming your kitchen table into a magical and colourful maison so all of your kids' Unicorn dreams can come true!
1. Spread the word
Your little ones will be excited to get the word out to all of their friends about an AMAZING upcoming birthday party which happens to be theirs. A small teaser Unicorn-themed invitation will be sure to create some excitement among their buddies and surely won't be short of RSVP's.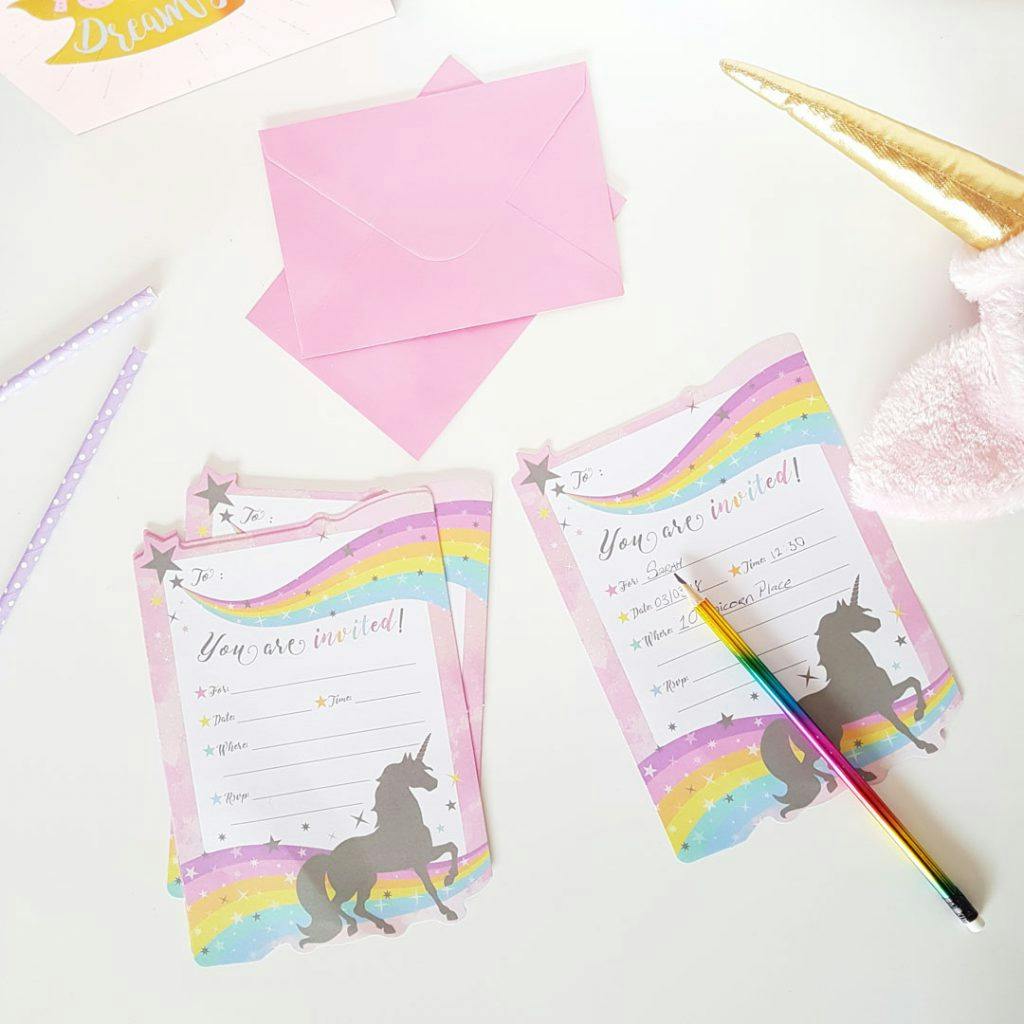 2. Prepare for the takeover
This part is actually the easy bit.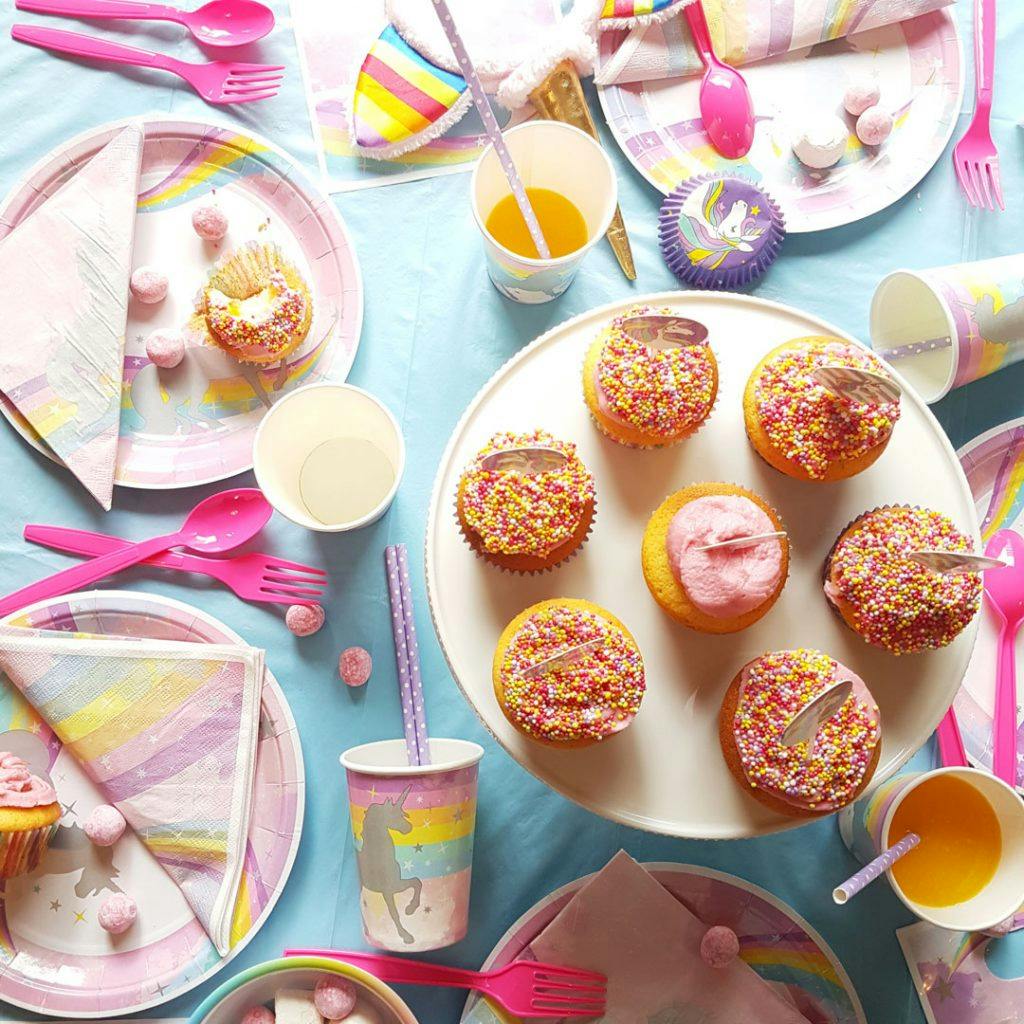 To match your invitations, we've got the rest of the Unicorn partyware that you require to set your table and make it look MARVELOUS:
Lay them out nicely on your table, one of each of the above listed for each setting.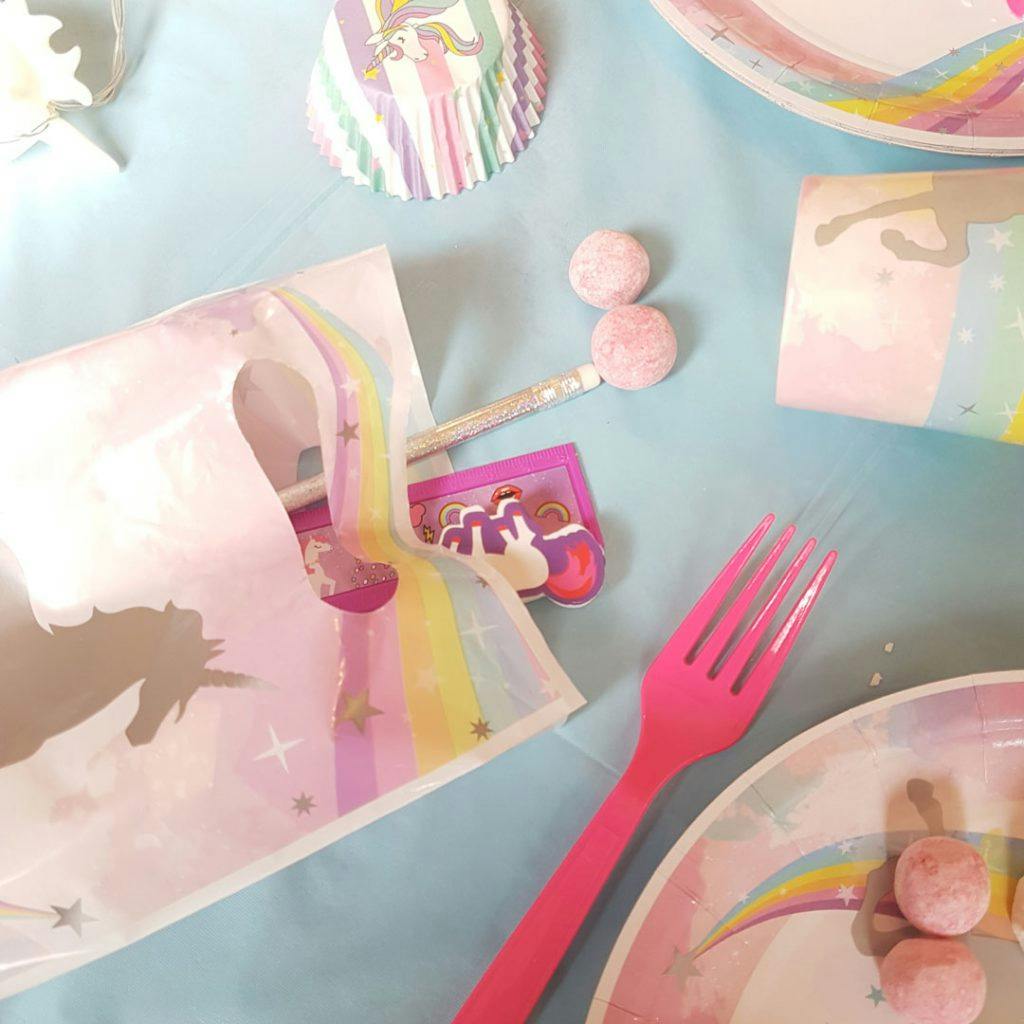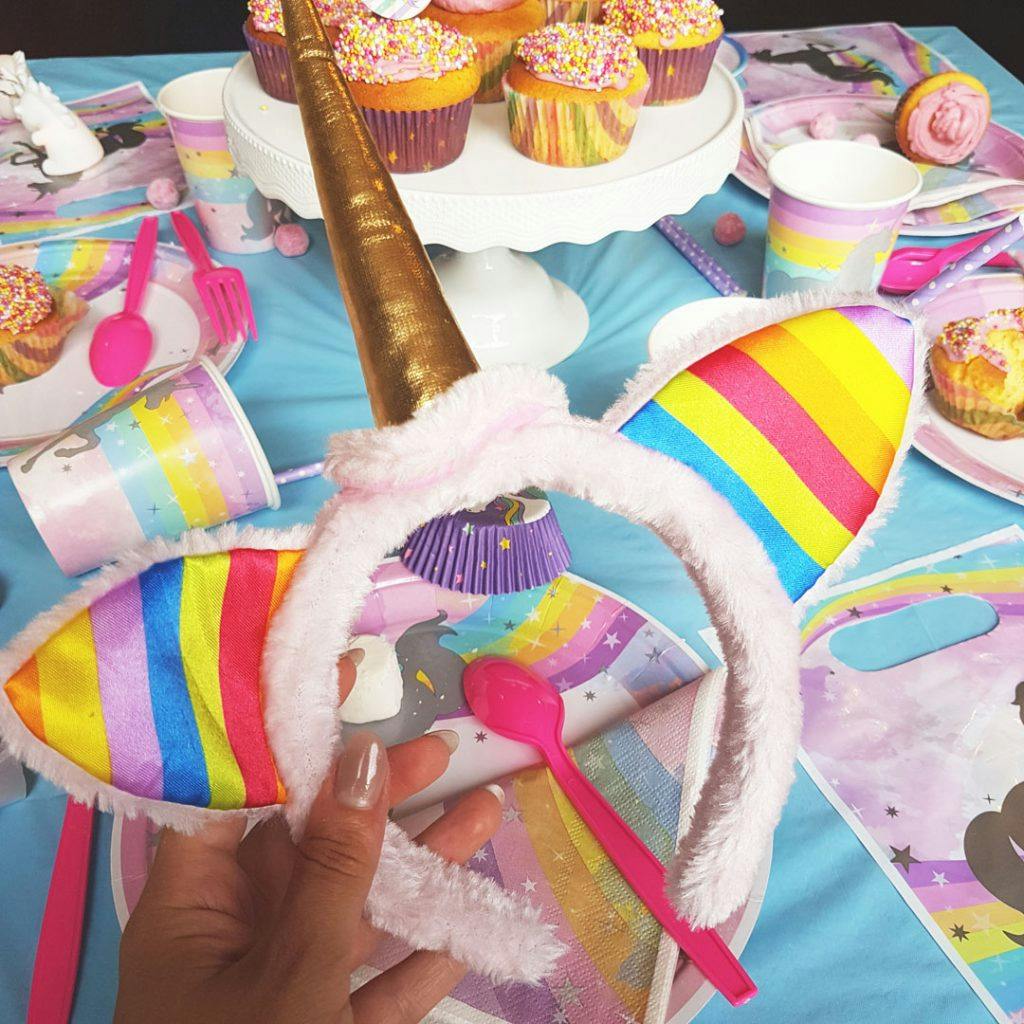 3. Time for treats
Quite probably, there will be a request for a whimsical and wonderful Unicorn, multi-layered birthday cake with all of the toppings that one little creative mind could think of… If so, we wish you the best of luck! ;)
We have decided to create something just as whimsical but wonderfully easier - UNICORN CUPCAKES! Our cupcakes are a sure party winner, especially when served and displayed in their very own purple unicorn cupcake holders! You can find our recipe for these little delights here…
Of course, these can always accompany your Birthday Cake of choice.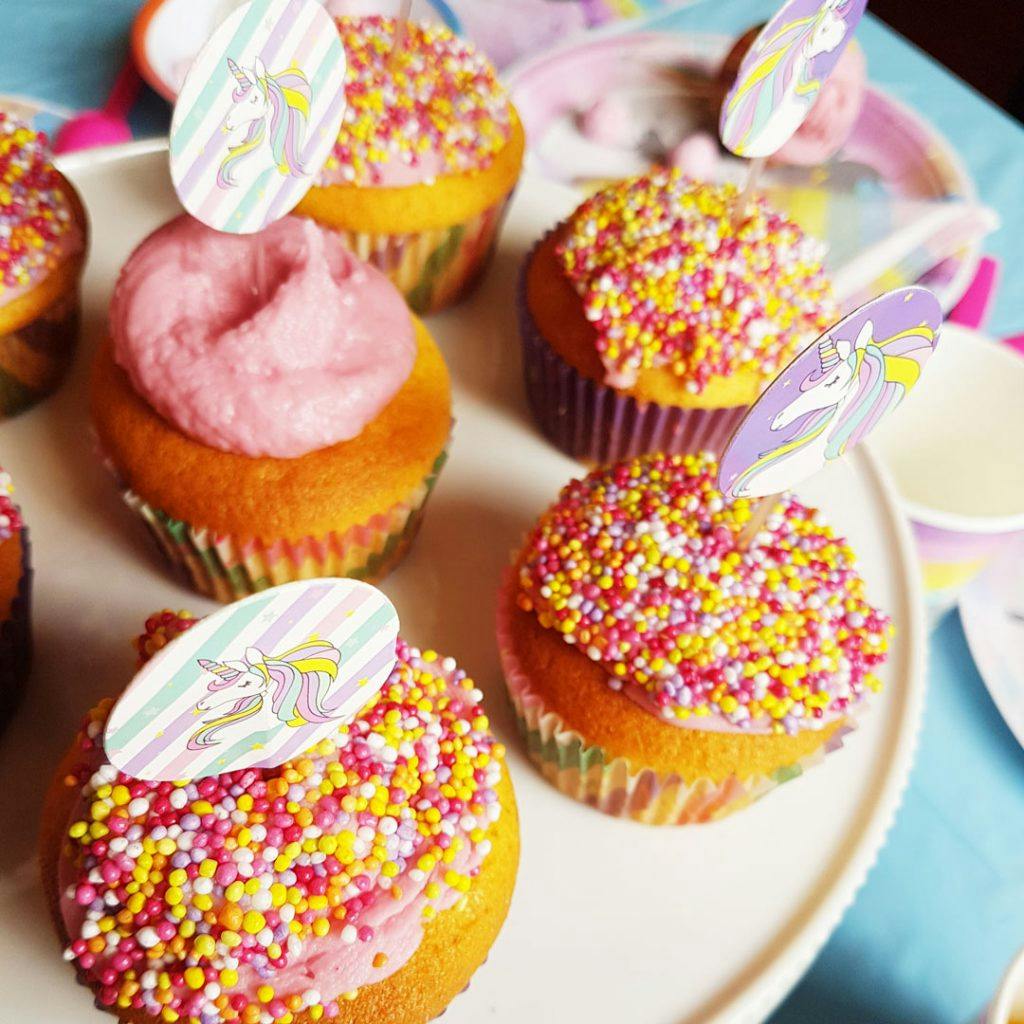 Add some bowls of other smaller treats to pick on, like marshmallows, chips, lollies, etc. Rainbow bread is also the perfect addition to keep on theme while adding another sprinkle of yummy magic to the party table.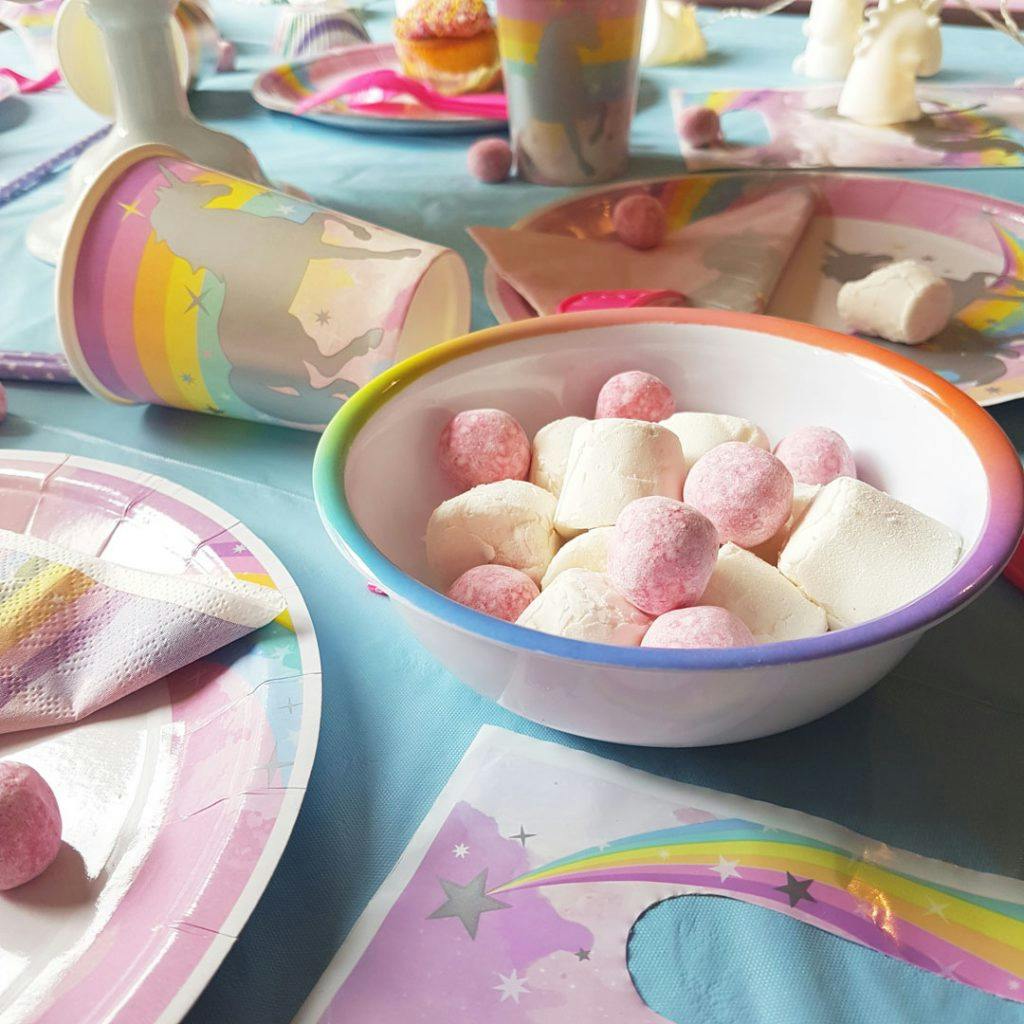 3. Unicorn Entertainment
We're sure they will easily be able to entertain themselves, however, it might be a nice idea to have some fun activities lined up - Unicorn themed of course. Here's some suggestions:
Unicorn Putty - you'll be surprised how much entertainment a little putty can provide.
Unicorn Colouring Book or Colouring Canvas
Sew Your Own Unicorn Pillow - for the little crafters.
Once finished, they can take home their creations.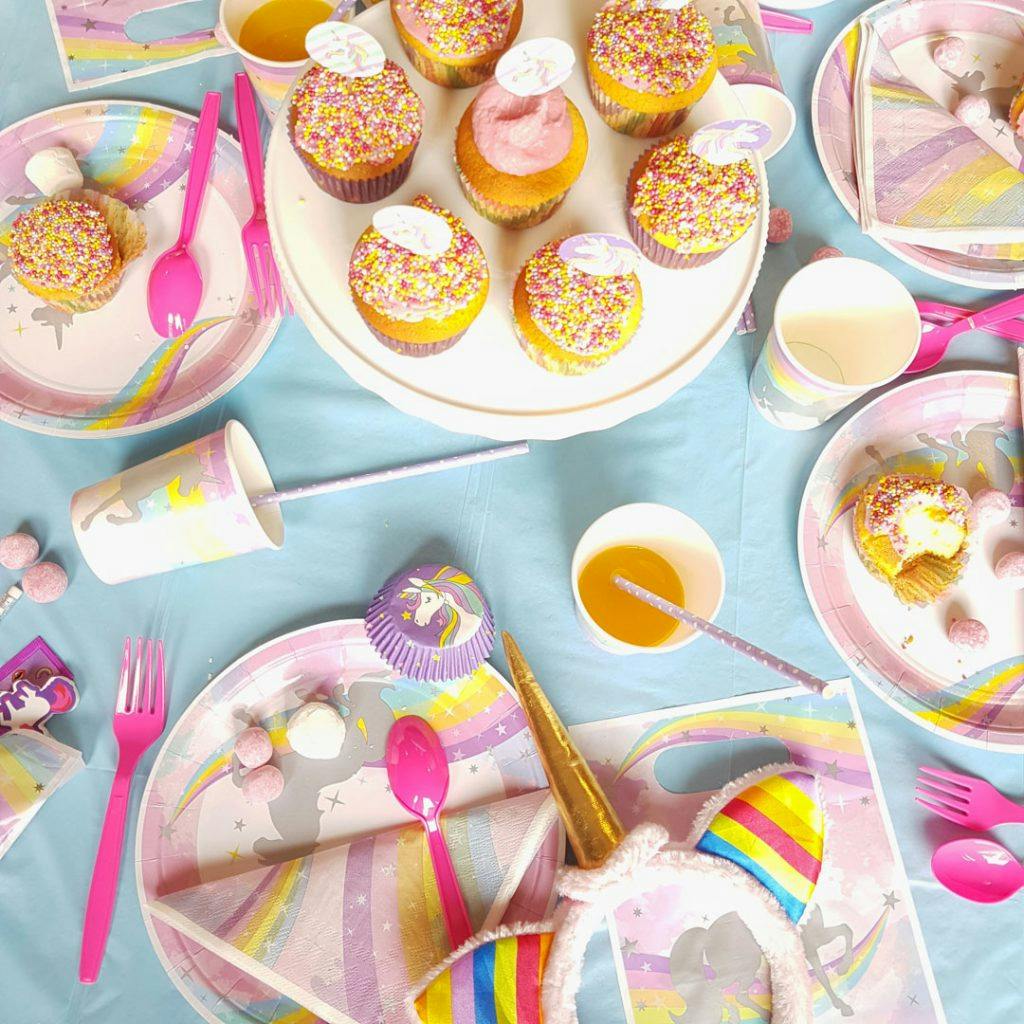 And there you have it, everything you need for an outstanding Unicorn Party!
What's better - all of the partyware is disposable so no breakages can happen and clean up for you is made that much easier. Have fun!
Sign up to receive exclusive offers, VIP invites and all our hints & tips