Recipes, Dessert, Oreo
Mini Oreo Cheesecakes
Keep the kids busy in the kitchen over the school holidays with fun, delicious and easy baking recipes. This easy Mini Oreo Cheesecakes recipe is guaranteed to be a big hit! Not only are they mini perfect for your little minions, but it only requires 7 ingredients which is always a plus.
Ingredients:
Crust
Oreos  - crushed 1 and 1/2 cups
Butter, melted 4 tbsp
Cheesecake
Cream Cheese, softened 250g
Vanilla Essence extract 1 1/2 tsp
Sugar 1/3 cup
2 x Eggs
Oreos, a little over 1/4 cup crumbed,  plus 5 whole Oreos broken into larger pieces
Topping
Oreos, add more broken on top if you desire.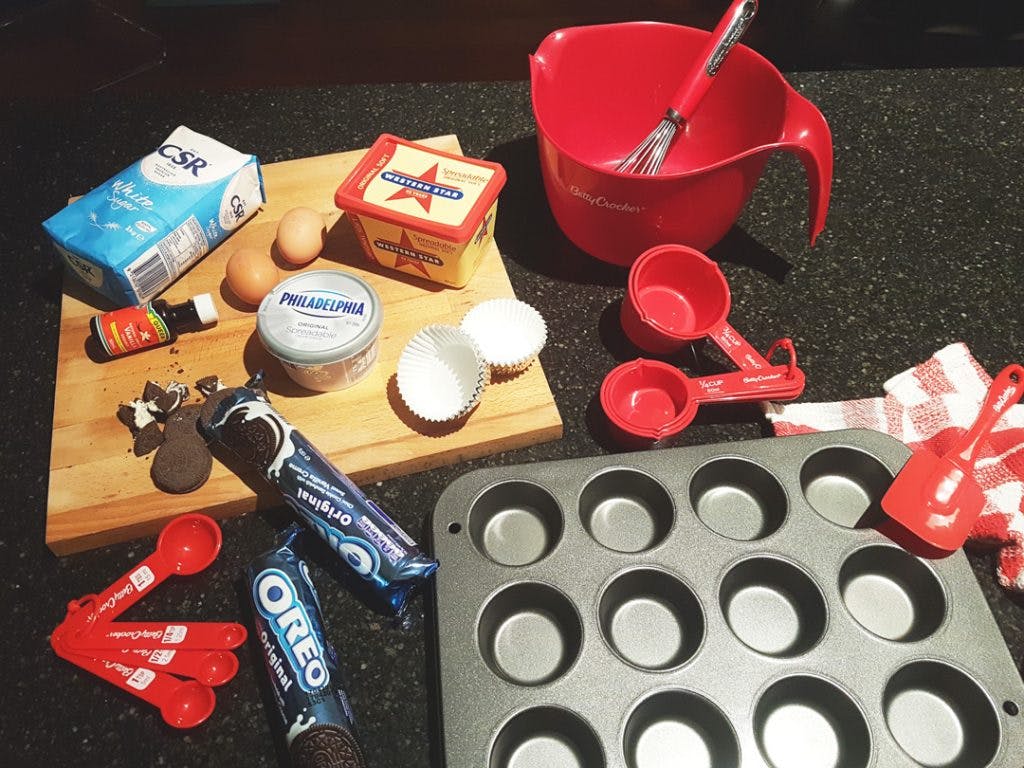 What you need:
Muffin Pan
Muffin liners/patty cases
Mixing bowl
Spatula / Mixing Spoon
  
Directions:
Crust
Preheat the oven to 200° C fan oven
Line a muffin pan with 12 muffin liners
Crush the Oreos (by putting them in a bag and using a flat based item to crush easily)
In a mixing bowl, combine your crushed Oreos and melted butter until it is similar to coarse sand
Put 1 - 2 tsp of Oreo crumbs in each muffin cup
Use a 1/3 cup or similar base to press the mixture down flat and firmly in the pan
Bake the crust for 5 minutes in the oven. Remove pan from oven and allow to cool while moving on to prep the cheesecake
Cheesecake
In a mixing bowl, beat the cream cheese until smooth
Beat in the sugar and vanilla essence until smooth
Beat in the eggs
Add the Oreo crumbs and larger Oreo pieces, mix all together with a spatula
Place approx 2 tbsp of cheesecake batter into each muffin cup
Top the cheesecakes with additional oreo pieces if you desire. (Why not?! For presentation purposes, this is a good choice...)
Bake in the oven for 15-20 minutes or until the centre of the cheesecake has a slight jiggle to it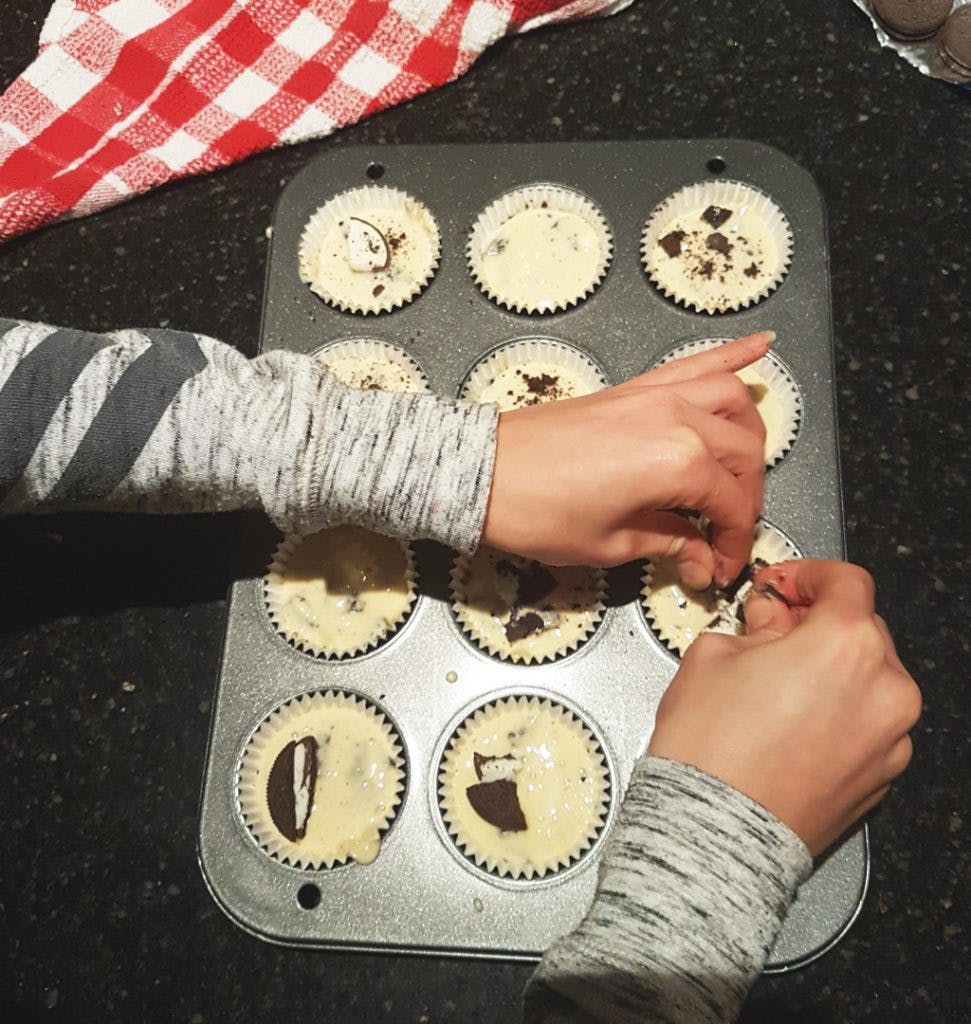 8. Allow the cheesecakes to cool to room temperature and then place in the fridge to chill, loosely covered with cling wrap, for at least 2 hours  before serving.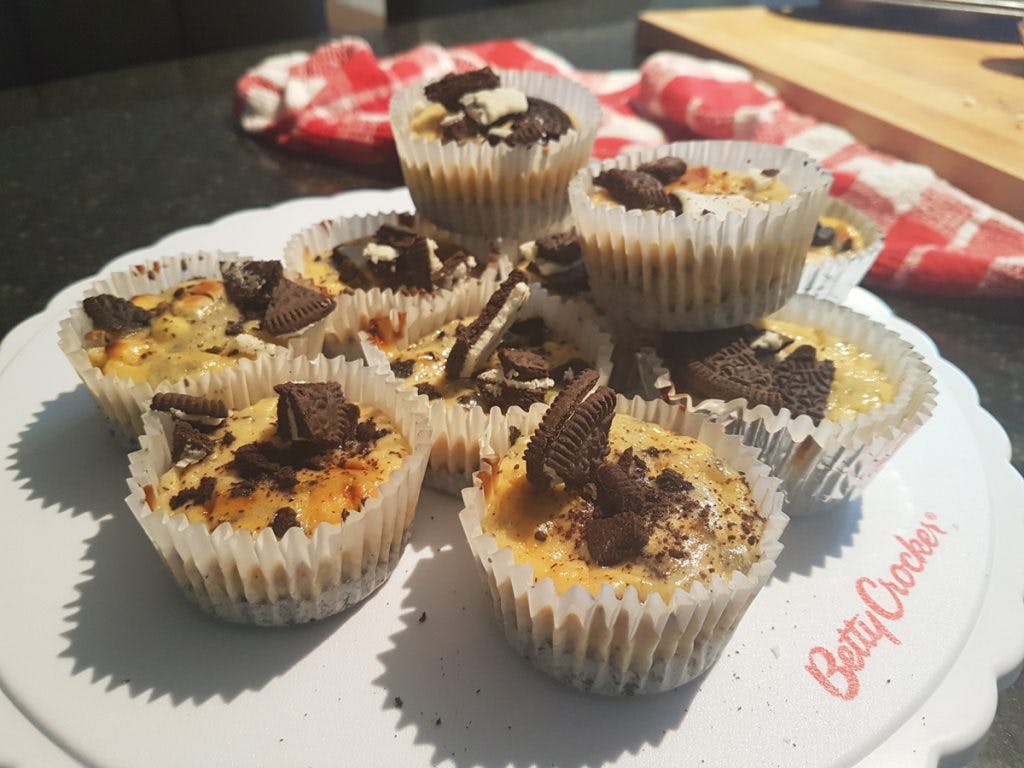 Now, it's time to indulge and enjoy every last bite, you and your minions! :)
Products featured from The Reject Shop:
Betty Crocker Measuring cup set of 5 - $3
Betty Crocker Measuring Spoon set - $2
Patties
Betty Crocker Mixing Bowl - $6
Betty Crocker Whisk - $5
Betty Crocker Spatula - $4
Betty Crocker Cake Turntable - $8
Sign up to receive exclusive offers, VIP invites and all our hints & tips