Want to really pamper Mum this Mother's Day? Follow any of these three easy recipes to guarantee a perfect start to her day. Don't be surprised if she asks you to make brekkie every day!
The toughest part will be keeping Mum in bed, so first things first: Bring her morning coffee and the paper then you'll be ready to cook.
Baked Eggs
We have found a dish that will help show off your egg-cellent culinary skills. This homely recipe is packed with delicious flavours, perfect for soaking up every delish drop with nice crusty bread. The best part of this recipe is you can add any ingredients you have in your cupboard.
Supplies needed:
Ramekins
Baking tray
Oven mitts
Baking paper
For the Baked eggs
Serves 4
Handful of basil
6 slices prosciutto, roughly chopped
1/4 cup finely chopped semi-dried tomatoes
50g Fetta, crumbled
1/4 cup finely grated parmesan cheese
2 tablespoons chopped fresh basil leaves
8 eggs
4 slices of bread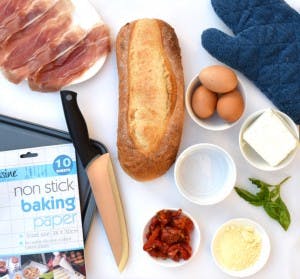 Step 1
Preheat oven to 200°C/180°C fan-forced.
Step 2
Roughly chop prosciutto. Cover the tray with baking paper and place the prosciutto pieces on the tray. Bake for 8 minutes or until crisp.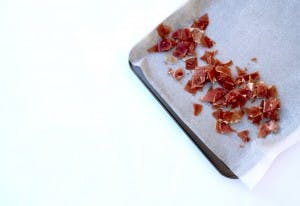 Step 3
Mix the prosciutto, tomatoes, feta, parmesan and basil in a bowl.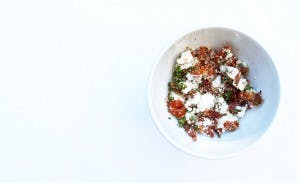 Step 4
Pour half the mixture into prepared ramekins.
Break 2 eggs into each ramekin. Sprinkle the remaining mixture on top.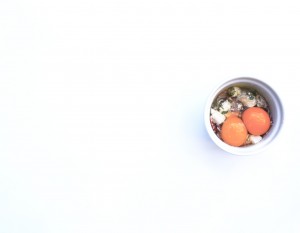 Step 5
Bake for 12 minutes or until eggs are just set.
They will be hot so make sure you have your oven mitts nearby, no cooking burns here! Pop some bread in the toaster and place on the side of the ramekin dish and get ready to make mum's day!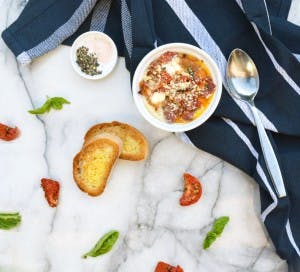 French Toast
This time eggs are not the hero of the dish but they will definitely help make this dish shine. French toast can be made simply or as fancy as you like, the toppings are entirely up to you. If Mum (and you because let's face it, you're not going to miss out) enjoy sweetness, then ice-cream and chocolate will do nicely. It's also a good excuse to use up those extra-uneaten Easter eggs.
Supplies needed:
For the French toast
Serves 4
8 eggs
8 slices of bread
1 cup of milk
2 bananas
cinnamon
1 cup of chopped pecans
4 scoops of vanilla ice-cream
1/2 cup of chocolate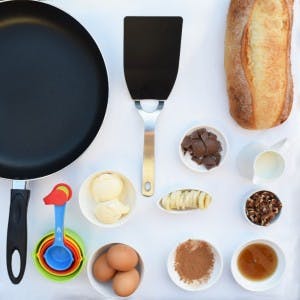 Step 1
Crack the eggs carefully and pour in the milk and cinnamon and beat together. Place the bread slices, 2 at a time in the mix until it is well coated. Leave for 5 minutes then turn over and repeat.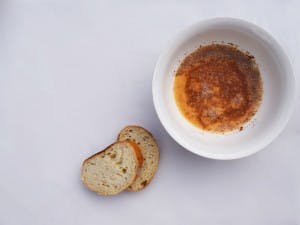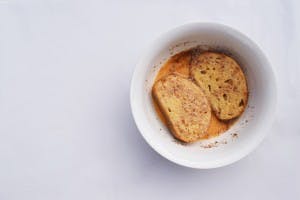 Step 2 
Coat the pan with oil or butter and place 2 slices of the mixed bread in the pan. Fry for 3 minutes or until it is golden then flip with the flexi turner and repeat the process.
Step 3
In the meantime, heat the chocolate in the microwave in intervals of 30 seconds, until it's smooth.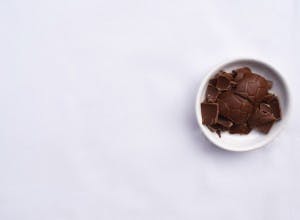 Step 4
Now its 'time to plate up,' as the professionals would say. Top with sliced bananas and sprinkle with pecans. Drizzle maple syrup so the bread is quite moist. Now accompany with a scoop of ice-cream and garnish with melted chocolate.
You just need to make it from the kitchen to mum's bed while keeping it looking somewhat presentable. Mum's warm smile will make it all worth the effort.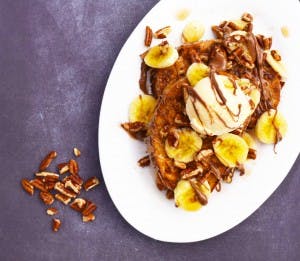 Granola
If your mum is a healthy muesli kind of gal, you can still make a fancy breakfast for her. The best thing about Granola is that you can customise it to suit her (and your) taste buds. We've provided a simple recipe but you can add more or less as you wish. Just remember to balance the liquid to ensure the moisture is still there.
Supplied needed:
Baking tray
Baking paper
Oven mitts
Measuring cups
Bowl for serving the granola
For the Granola
Serves 4
2 cups of rolled oats
1 teaspoon of nutmeg
1 teaspoon of cinnamon
1/2 cup of oat bran
1/2 cup of wheat germ
1/4 cup of cranberries
1/4 cup of shredded coconut
1/4 cup of vegetable oil
1/4 cup of chopped walnuts
1/4 cup of chopped almonds
1/4 cup of chopped pecans
1 cup of honey
1 scoop of yoghurt
Milk for serving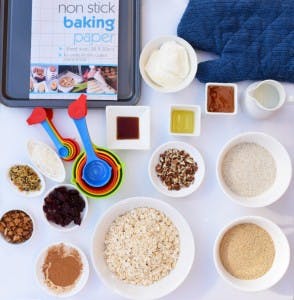 Step 1
Preheat the oven to 160°c fan-forced.
Step 2
Combine all the dry ingredients in a large bowl.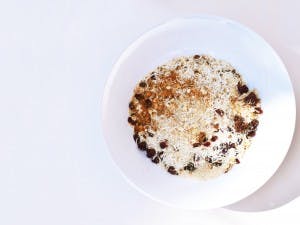 Step 3
Pour the honey, vanilla and vegetable oil and mix to coat the dry mixture.
Tip: You may need to add more liquid to ensure there are no more dry bits. You'll thank us later!
Step  4
Line the tray with baking paper and pour the mixture.
Step 5
Bake for about 40 minutes or until golden. (Aim for clusters, they're even yummier!)
Step 6
Evenly distribute the mixture in the amount of bowls you want to serve. Top it up with a scoop of yoghurt and garnish with some fruit you have sitting in your fridge. Have milk as an option for extra liquid.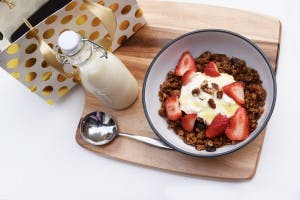 No matter what the menu brings, mum will appreciate your efforts. Make it extra spesh by celebrating the day with her favourite things such as magazines, a massage, anything to keep her away from her normal day-to-day activities.