Guides
Learn How to Preserve Like a Pro
Popping the lid of a jar of homemade raspberry jam, adding your own pickled beetroot to a salad or putting DIY dill pickles on a ploughman's platter are simple joys. And making them is pretty simple too. Warning - once you've got the taste for preserving, it's hard to stop.
Getting Started
What do you enjoy eating? Start by making preserves you'll actually consume, or you'll risk having jars of artichoke chutney, or similar, collecting dust on your shelves. Are you a jam fan? Or a 'pickled onions straight out of the jar' person? Whatever you decide on, we recommend starting small.
Small Batches are Best
Churning out commercial quantities of your favourite preserve can be stressful. And if things go wrong, it's in a big way. So try starting with small manageable batches and enjoy the process.
Get creative and experiment with different versions of the same thing. Like adding a variety of herbs and spices to pickled cucumbers. Put chilli in some, dill in others and maybe garlic in another batch. They look deli-style fabulous in a 240mL Clip Top Jar.
If you find yourself with a stash of berries in the back of the fridge, grab a 6 pack of 150mL Preserving Jars and try this delicious recipe.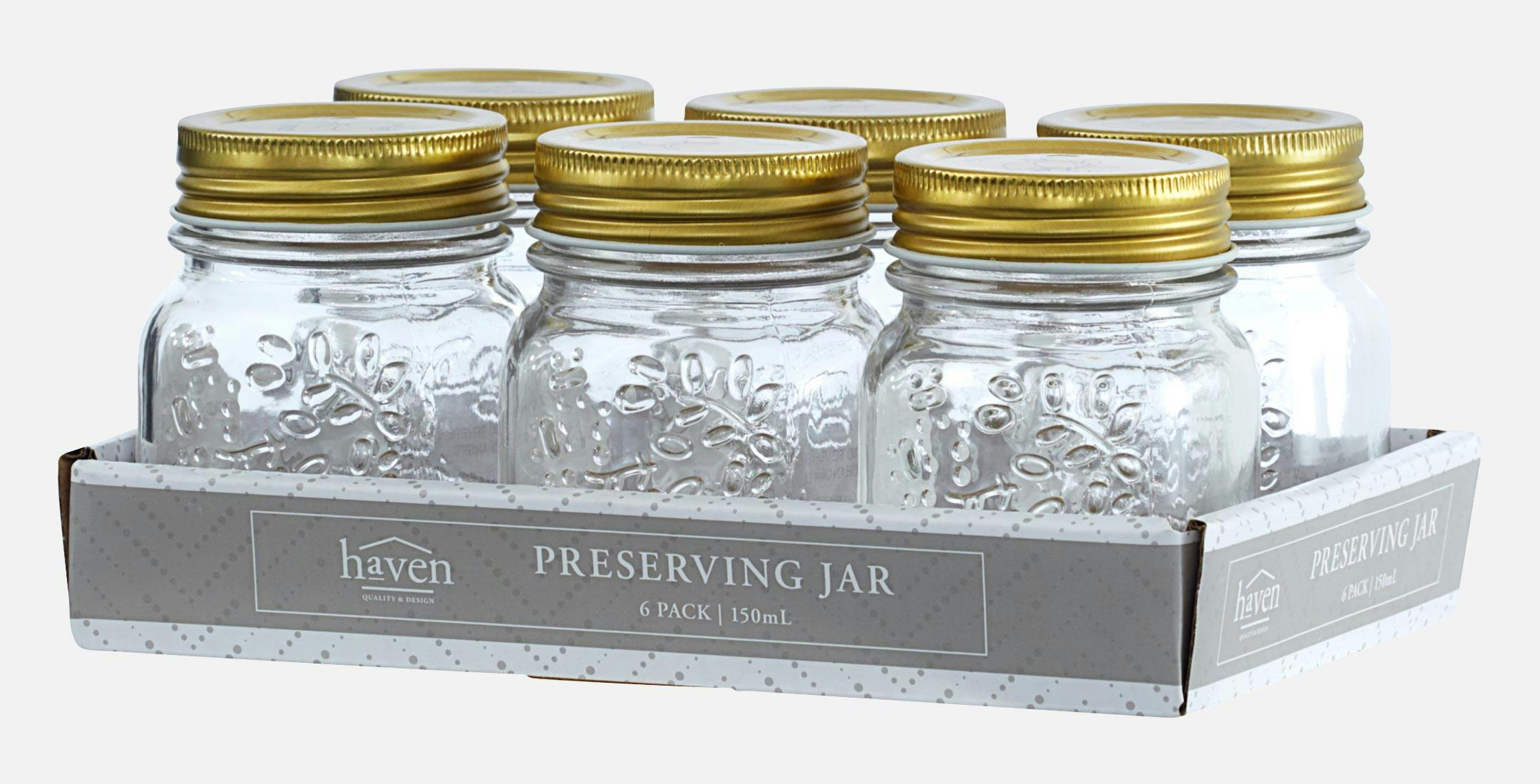 Fast Jam
Put equal amounts of the berries (strawberries, raspberries, blueberries etc. or mixed berries) and castor sugar in a saucepan. A squeeze of lemon juice. Heat, stirring regularly. Bring to the boil. Simmer until sugar has dissolved and bubbling slows. Test if ready to jar by running a drop of jam down a cold plate. If it moves slowly, it's ready. Pour into sterilized jars. Lids on. Pat yourself on the back.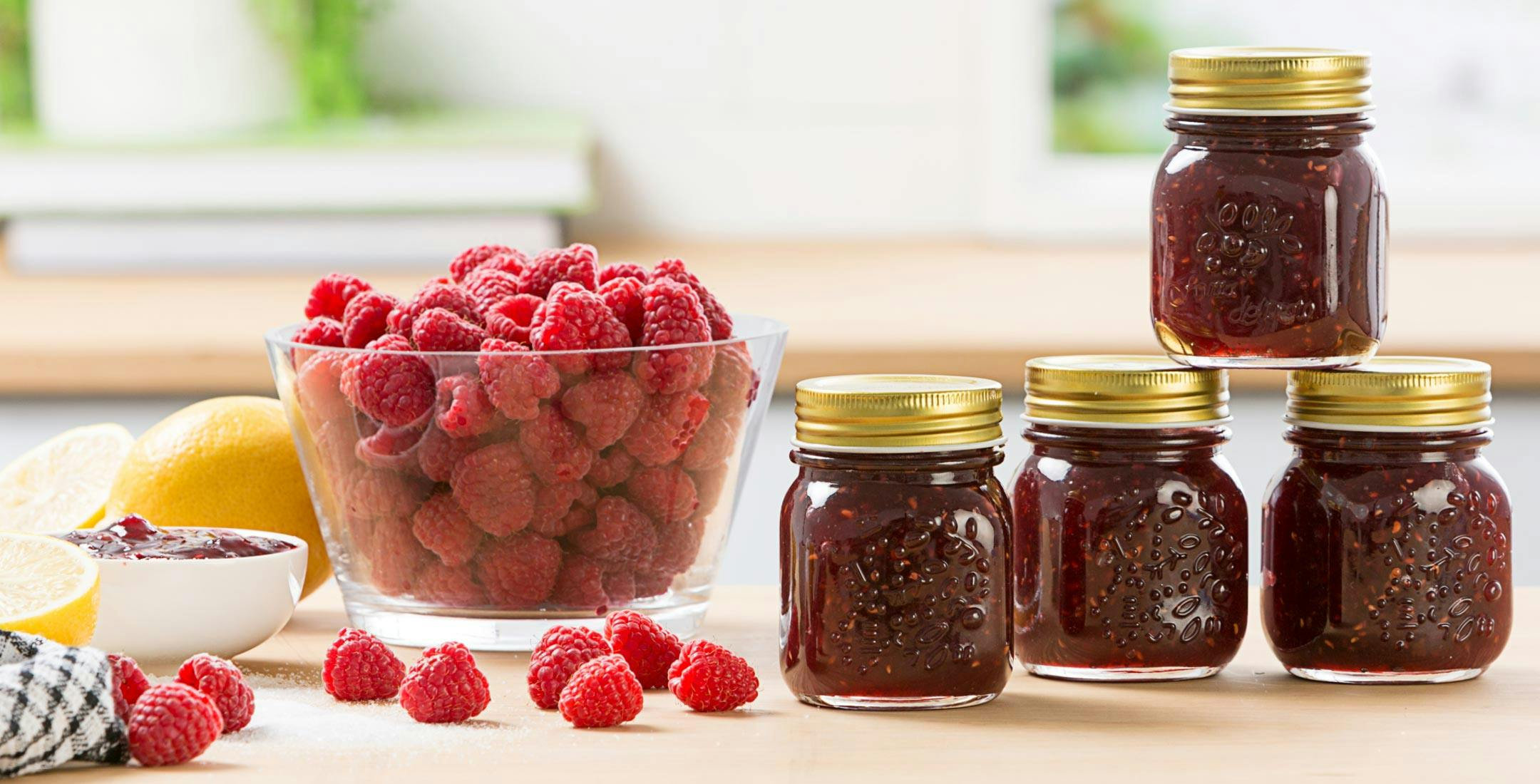 Preserving Inspo
Sweet ideas:
Make your own cordial, jam, apple sauce, chutney and relishes, peaches, pears or apricots in syrup.
Savoury delights:
Pickled cucumbers, onions, beetroot, peppers or 1L Canisters of passata and tomatoes.
Fashionable ferments:
Kimchi and sauerkraut.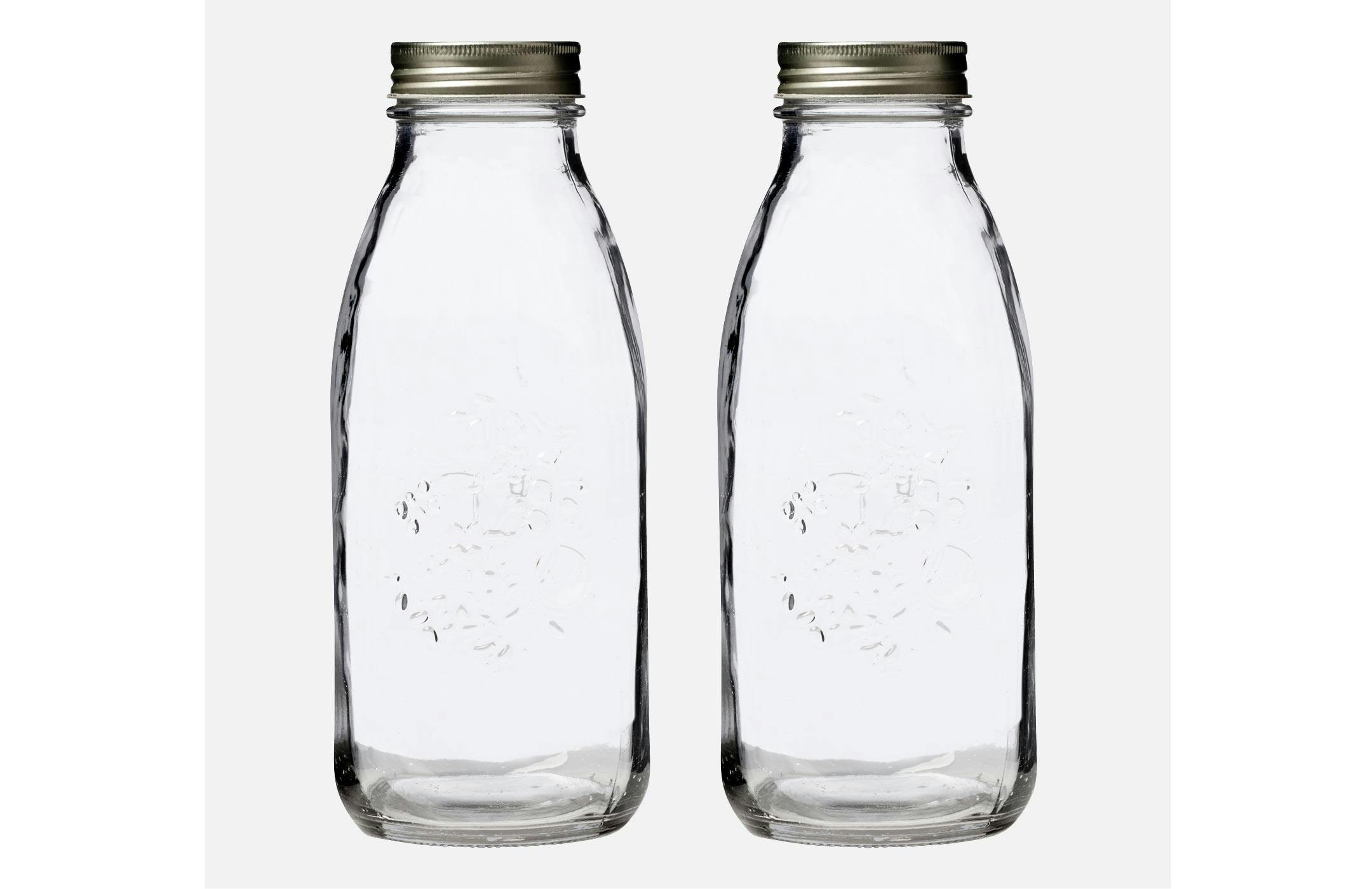 Gorgeous Gifts
Love. That's the secret ingredient in homemade foodie gifts. Add handmade labels to a cute jar, cut out fabric lid covers, Hessian or brown paper work well too, and tie with twine or ribbon for a gift that says 'You're super-special'.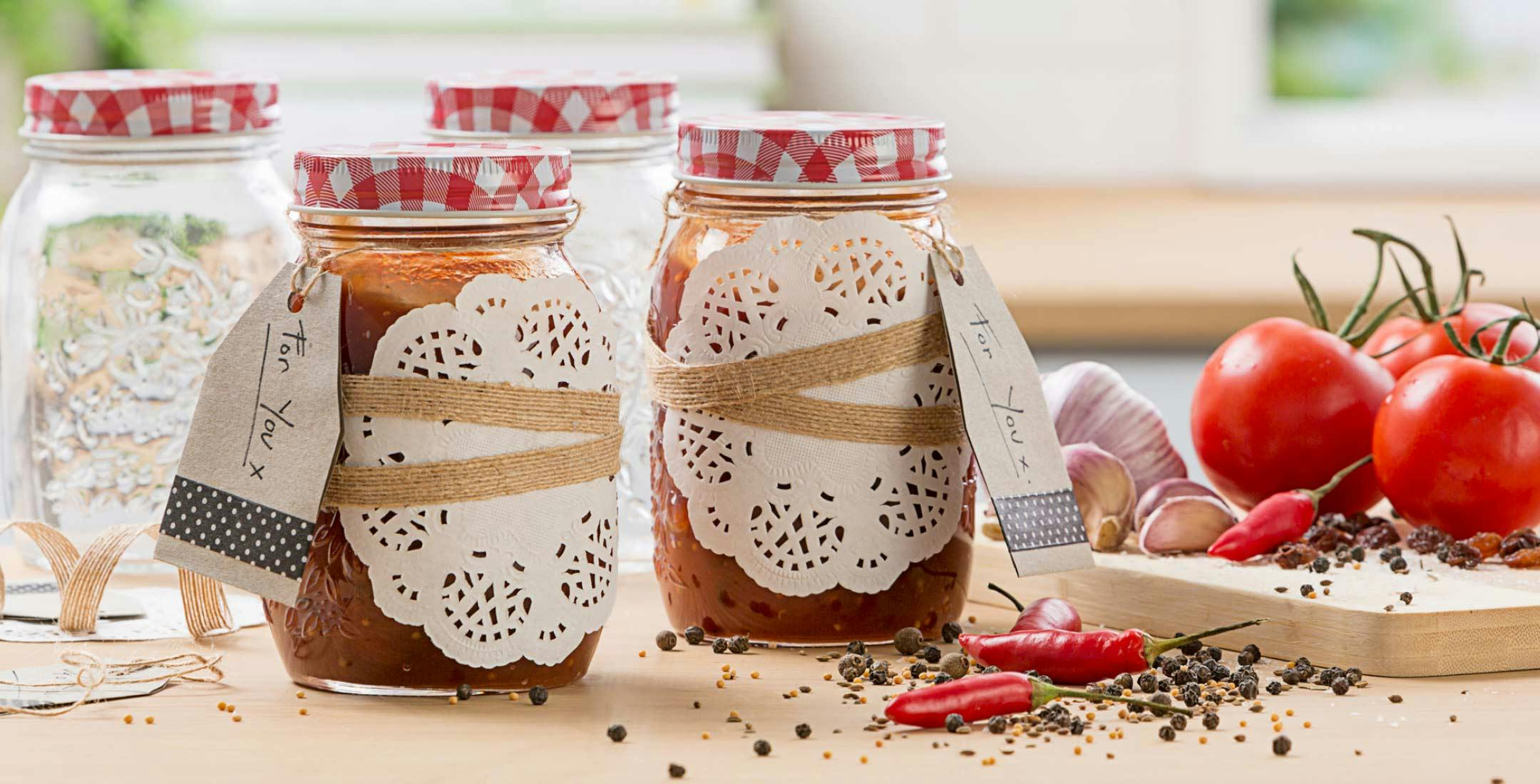 Sterilise Before You Start
This really should go at the top. It's one of the most important steps in the preserving process to ensure your gourmet goodies store well. You can use the oven or cooktop for the job. Place washed jars upside down on a tray and place in an oven at 120 degrees for 20 mins. Put lids in boiling water for 10 mins and remove. Once everything is dry and cool, you're ready to get bottling!
The Right Jar for the Job
From sweet little jam jars to canisters for litres and litres of homemade tomato sauce, our range is ready for whatever you want to preserve. Check out the full range right here.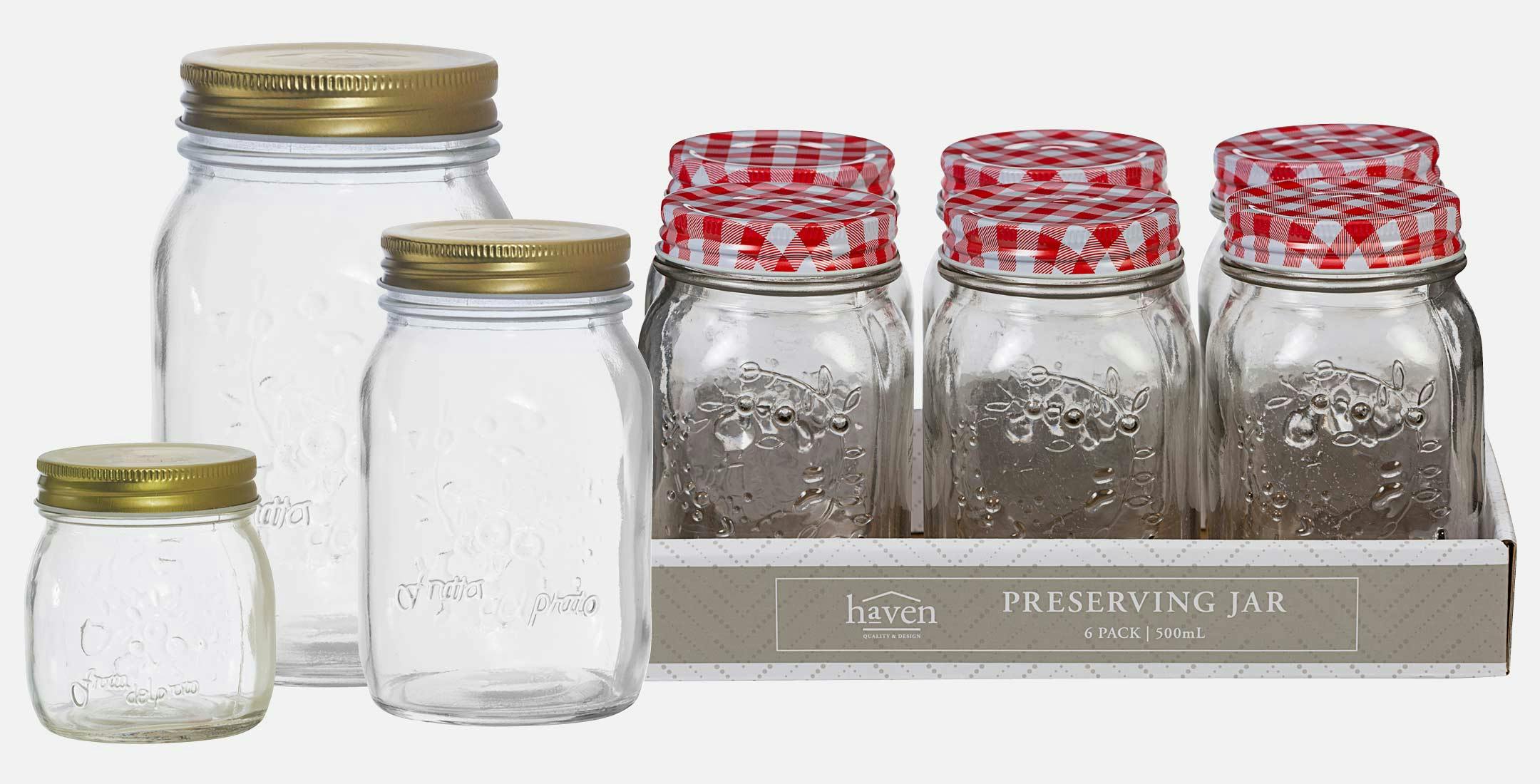 Happy preserving!
Sign up to receive exclusive offers, VIP invites and all our hints & tips