It's summer. We have made it, even though for a minute it didn't look possible. Finally we leave behind those gloomy days and endless chilly nights indoors where we may have indulged in a year's worth of Netflix...until it starts again.
Nothing screams summer more than sipping on a refreshing drink and spending time outdoors. So grab your beach towel, hat, sunscreen, a colouring book and serve up one of these delicious recipes.
Coconut Lemonade
Are you sticking to your New Year's Resolution - to get in shape like the rest of us after seeing a photo of Michelle Bridges post baby?! Well if you have been sweating it up then this Coconut Lemonade is perfect for you because not only does it taste good but it's a great way to replenish electrolytes after your workout. So put away the Powerade. Plus rumours have it that coconut water aids with weight loss. 'Top me up' we hear?!
Coconut water can taste a bit bland to some so balancing this with Lemonade will do the trick. For a bit of extra flavour add any type of fruit.
Supplies needed:
2 cups Coconut Water*
1 cup Lemonade*
Whisk*
4 slices of Lemon
6 Mint leaves
Strawberries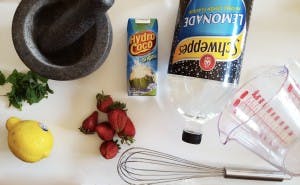 Step 1
Slice the lemon and cut the mint. Mash these together in the mortar with the pestle until well combined.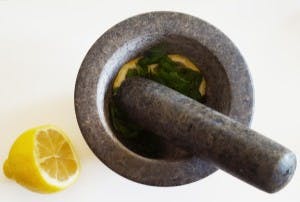 Step 2
Measure the amounts of coconut water and lemonade with the measuring jug then place the mashed up mixture.
Step 3
Slice the strawberries and place in the jug. Stir well with the whisk.
Tip: Add honey for a sweeter taste.
Once you are happy with the consistency, place in the fridge to chill. Serve in mason jar topped with ice.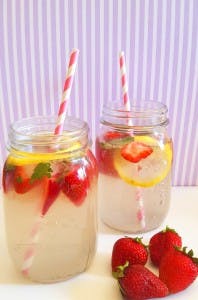 [caption id="attachment_892" align="alignnone" width="198"] Makes 2[/caption]
Orange Mint Cooler
We have survived the work break-up party, Christmas and New Year's Eve, but our liver is probably suffering. We have the perfect detox drink that will get you back on your feet in no time. Try this Orange Mint Cooler. It's the return of the coconut water. See it's so popular!
Supplies needed:
1 cup Orange Juice
1 cup Soda Water*
1 cup Coconut Water*
4 mint leaves
Ice cubes
Whisk*
Measuring Jug*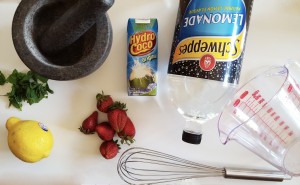 Step 1
Measure the liquids and mix together in the measuring jug.
Step 2
Cut the mint leaves and stir well with the whisk. Add ice cubes.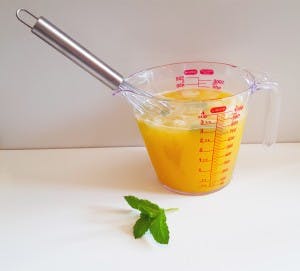 Pour into mason jars and top up with more ice. Hello healthy liver!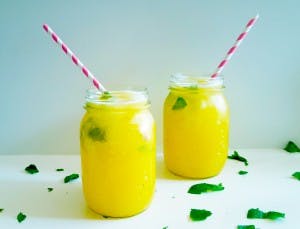 [caption id="attachment_890" align="alignnone" width="300"] Makes 2[/caption]
*All products or variations featured can be found in store.