Kids, Life Hacks & Tips
Back to School Lunch Prepping Tips and Ideas
It seems like only a short time ago we were celebrating Christmas 2018, but now it's almost time to send the kids back to school. Which means a mad rush for school supplies, and, preparing for a whole year of school lunches. We know! It's enough to freak out even the most organised of parents, so if you're feeling dizzy at the thought of back-to-school lunch prepping - don't stress, we've got your back. Stock the pantry up with groceries for the kids here.
Get the basics right
Before you get creative and start making panda-shaped-cucumber-sandwiches, make sure your child has a lunch box that will keep their food fresh and cool, and also last them all year.
Not sure where to start? Think about what they like to eat, how many snack compartments you will need and most importantly, get something they will love to open and explore every day.
We have a huge range of licensed lunch boxes in store including our ever popular Frozen and Paw Patrol themed apparel for boys and girls.
And don't forget, if your child does a lot of extracurricular or sports activities, they will also need a drink bottle that holds more water than their everyday water bottle.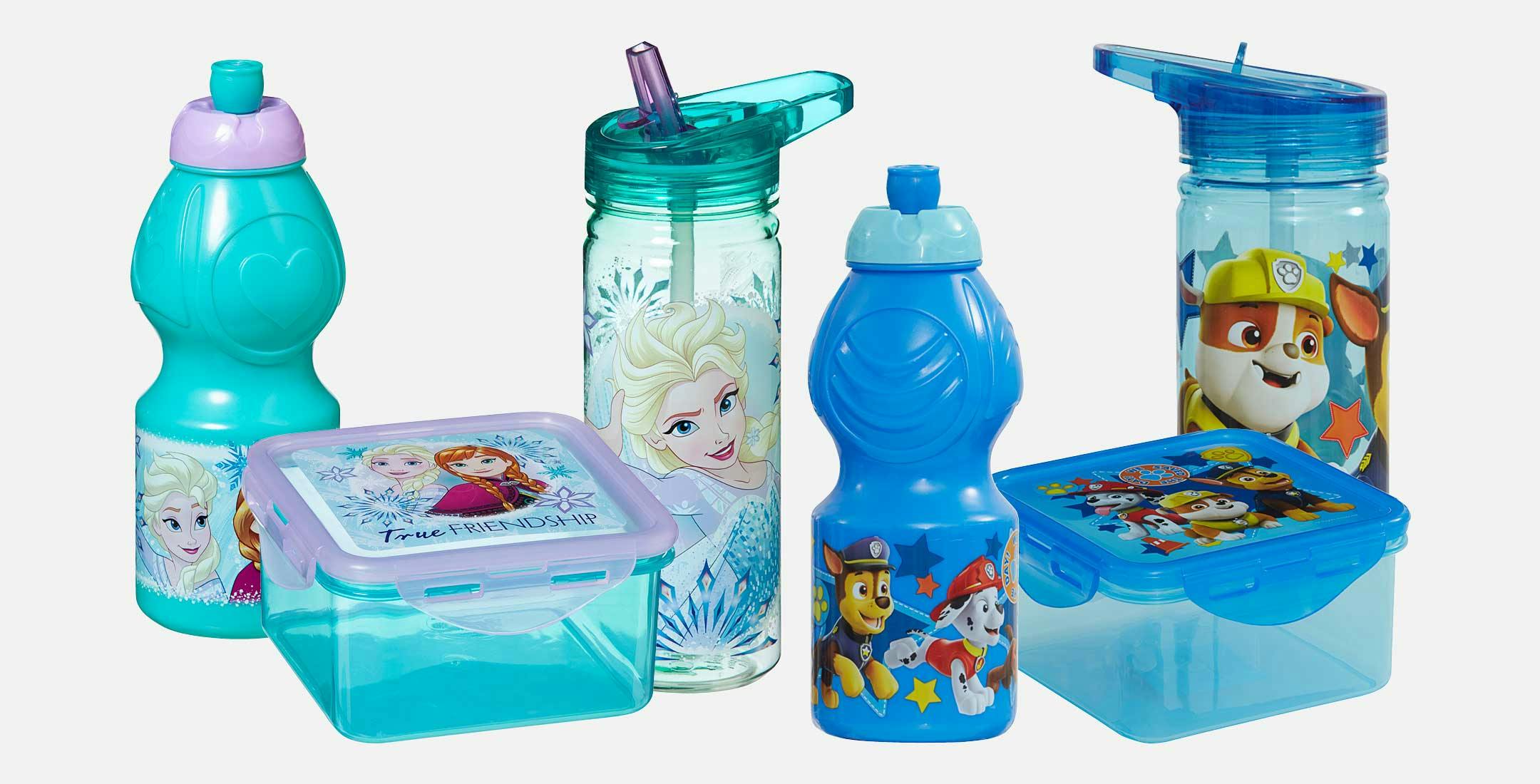 Stock up on containers
When it comes to preparing school lunches, containers are your new best friend, and unless you plan on individually wrapping everything, you're going to need some.
These days, containers come in a multitude of shapes, sizes and colours to suit any style. If your kid loves Disney, why not let them choose from our range of licenced snack containers including family favourites like My Little Pony, Spiderman, Frozen and Mickey Mouse.
For older kids, go neutral with something from our Clip Fresh range.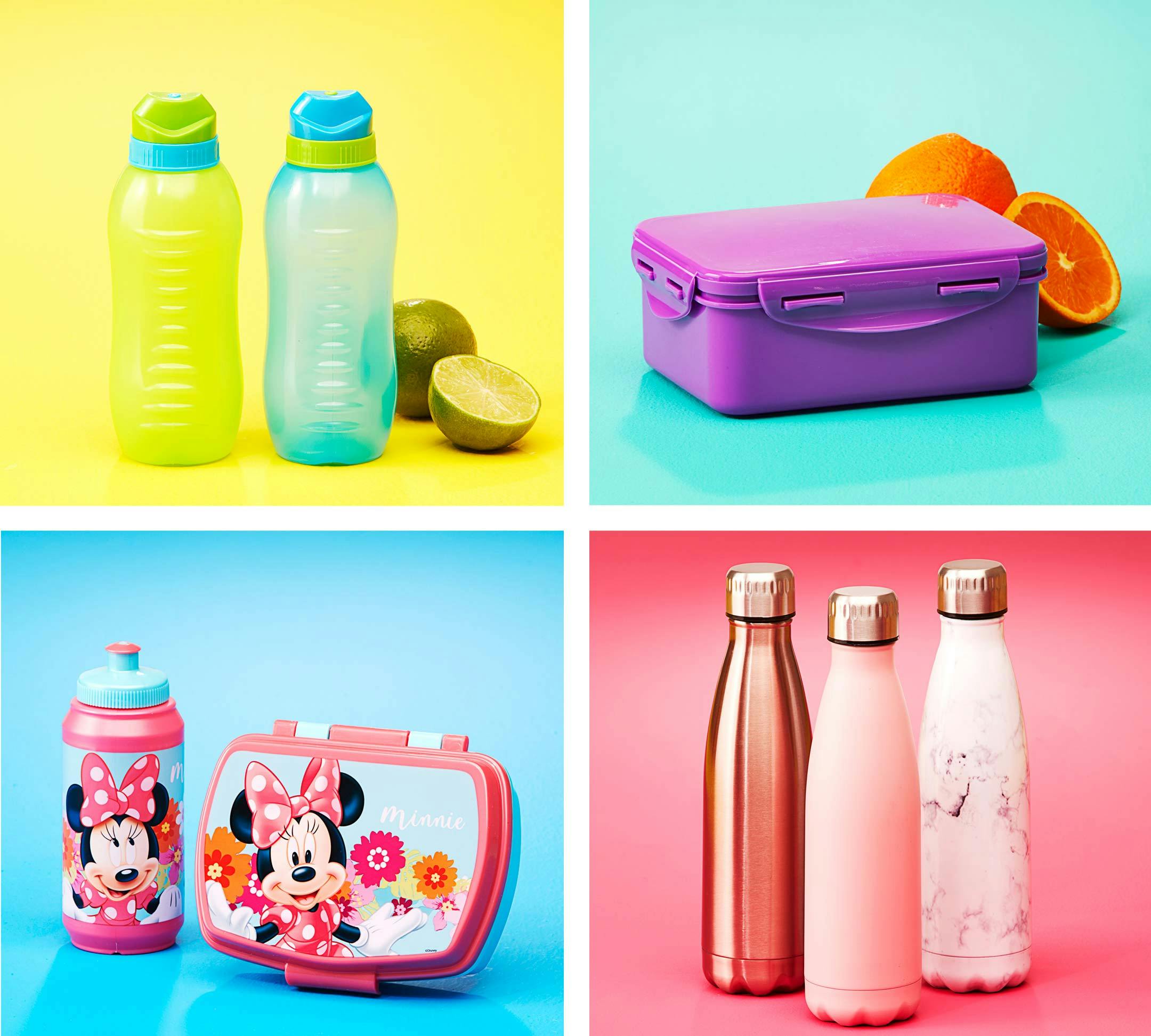 Label everything
There's nothing worse than sending your child back to school with the coolest lunchbox, drink bottles and containers, only to have them return home empty-handed.
We know how annoying that is, so we recommend labelling everything you send your child to school with for lunch.  A savvy way to do this is with our adhesive notes. Just write your child's name and class on a note and stick it to their lunchbox, drink bottle, containers, etc.  There you go! No more lost lunch boxes.
Eat your veggies
It's an age-old problem. You want your kids to make healthy eating choices but their lunch boxes keep coming home mostly empty except for some sad-looking carrot sticks. The truth is, we eat with our eyes, so why not tempt them with veggies or fruit cut up in fun and enticing shapes they can't resist?
Here's how you do it:
Prep time
Get out a sturdy chopping board and a sharp knife for chopping
Fruit and veg selection
For veggies, we suggest softer ones like cucumbers, zucchini and mushrooms, and for fruit, you can't go wrong with melon (rockmelon, watermelon), pineapple and apples.
Slice them up
Remove the skins, then slice the fruit and veg into thin pieces
Cookie cutter time!
Grab a fun-shaped cookie cutter and push it down into each slice of fruit or veg forming super cute shapes they will love.
And of course, cookie cutters aren't just for fruit and veg, turn those vegemite sandwiches into edible works of art they'll love to gobble down.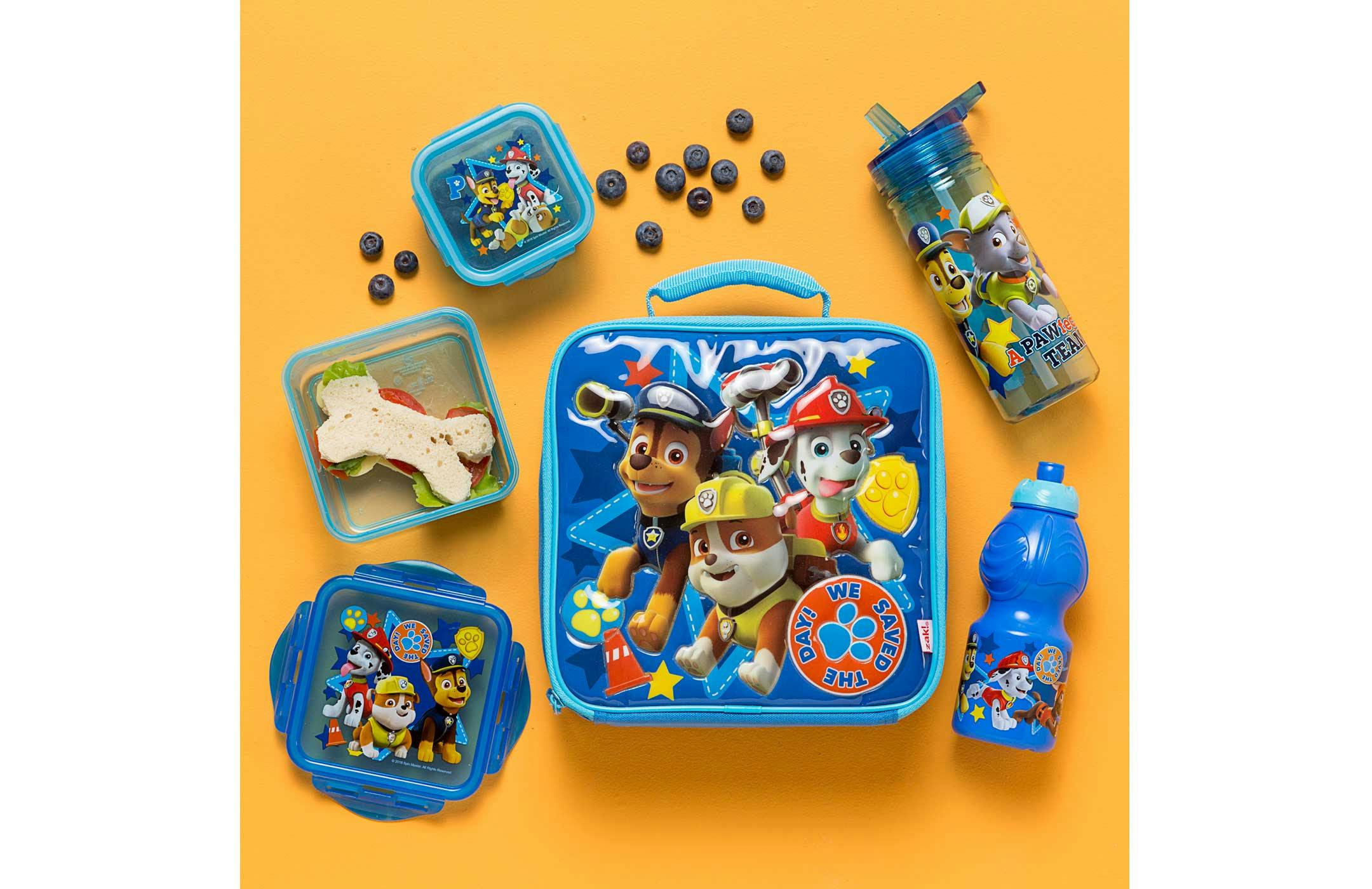 Remember, whilst going back to school can be stressful, The Reject Shop is here to help you get savvy, by doing more with less.
Come in-store today and check out how we help making going back to school fun and easy.
Sign up to receive exclusive offers, VIP invites and all our hints & tips