Halloween, Guides
Creating A Spooky Yet Stylish Halloween
Who doesn't love an excuse to dress up and have a bit of spooky fun?! Halloween is becoming increasingly popular here in Australia so we've put together a spooky yet stylish Halloween party look – and there's no orange in sight! The inspiration for this look is a bat cave and we've used the timeless palette of black and white. Here's how to recreate the look:
Table styling
Starting with a blank canvas, we layered a white table cover on top of black tablecloths.
Next, we created the table settings with personalised name cards. These were made using black gift tags with white alphabet stickers and plastic eyes.
Paper bats add an inexpensive frightening element. To make these, simply trace a clipart bat shape onto black paper or tissue paper as we've used and cut them out.
Piece the table settings together starting with black placemats, simple white plates, and finish with the name cards and bats.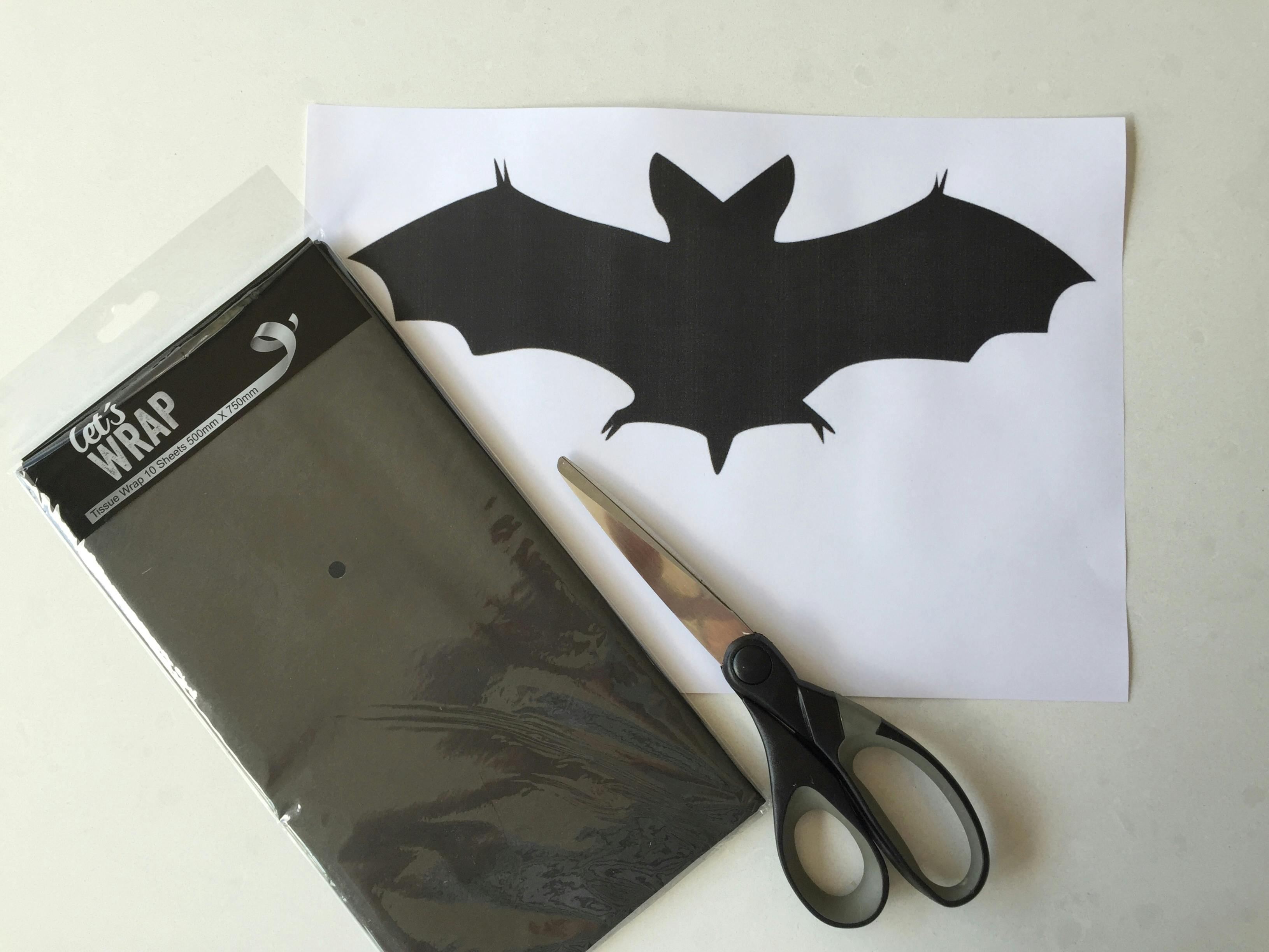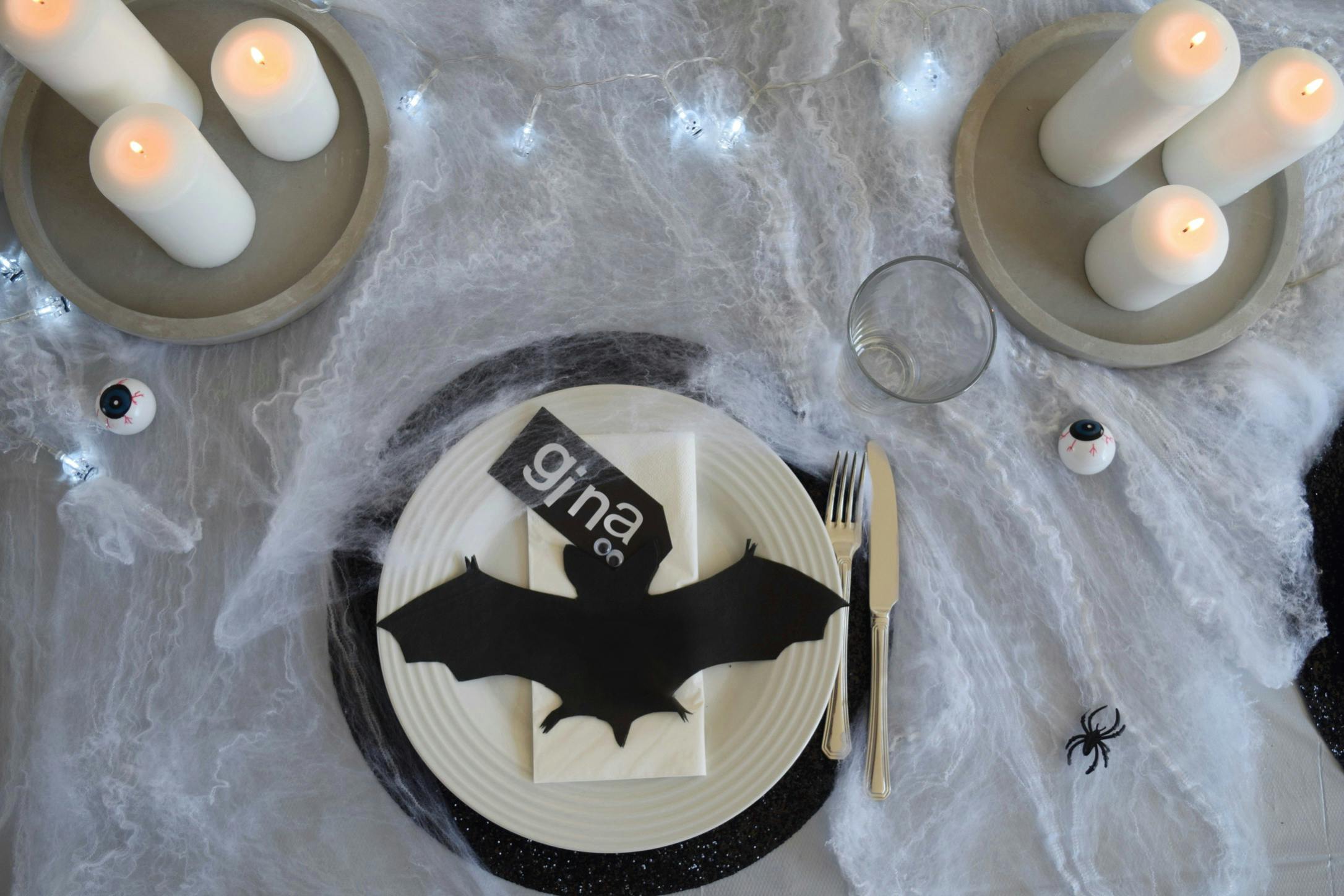 The table was styled using a layer of cobwebs, spiders, eyeballs and skull LED lights. Two centerpieces of candle pillars on concrete trays add height and the candle glow adds to the ambience. (It's not recommended to use candles if children will be attending your party, instead opt for a safer LED light option such as the paper lanterns.)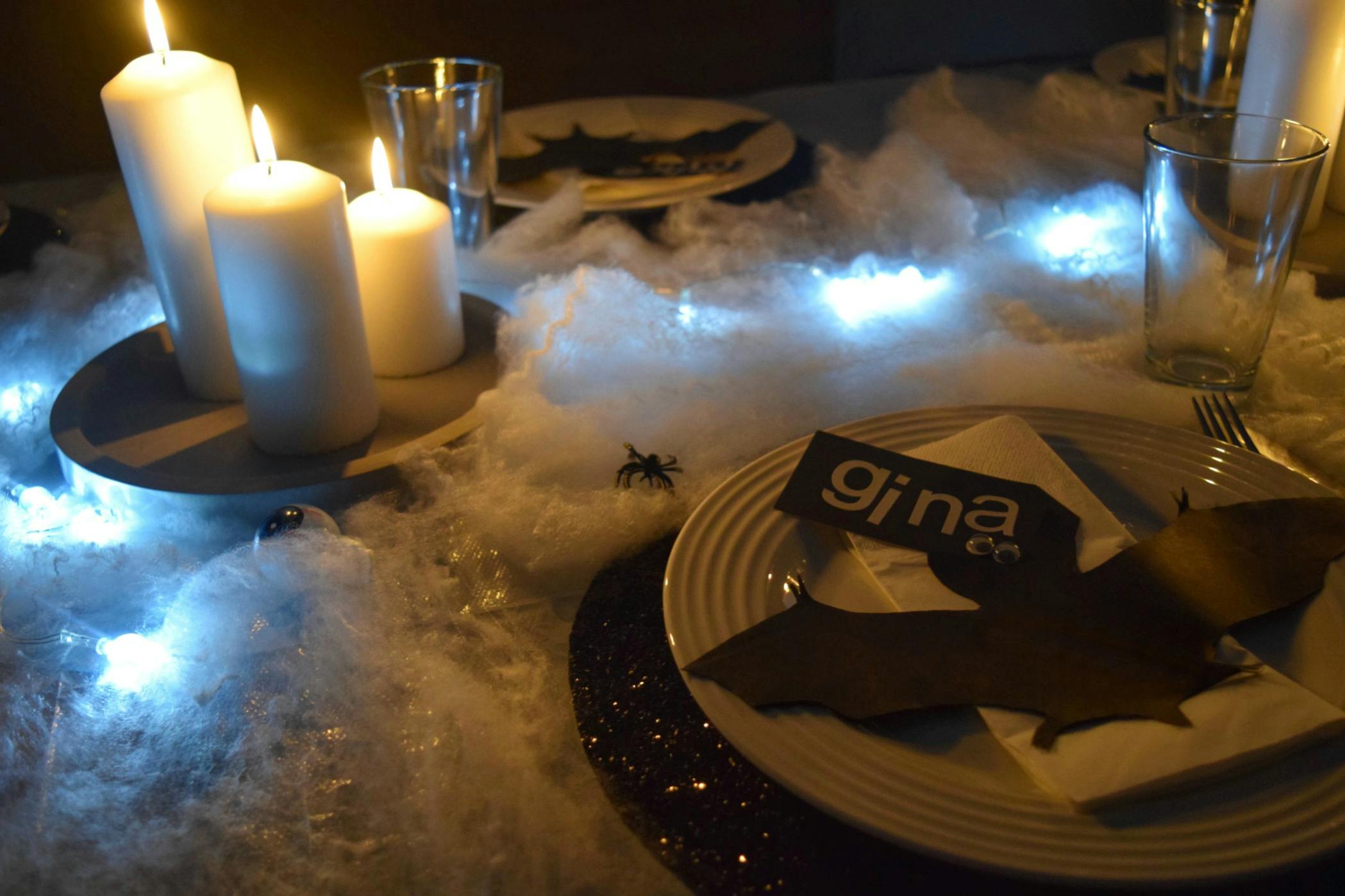 Party bags
If you choose to give your guests some sweet treats, you can ditch the plastic party bags and opt for some stylish paper bags with personalised tags instead.
Using the same black gift tags as we used for the name cards, you can decorate these in your favourite spooky look. We used a glue gun to cover some tags in eyes of all different sizes and on the other tags we used the alphabet stickers to write 'Booo'.
You could use your glue gun to glue spiders or other crawlies – be as creative as you like!
Fill the bags with some black tissue paper at the base and sweet treats on top. We used gold coins to fit with our theme of treasure you could find in a cave.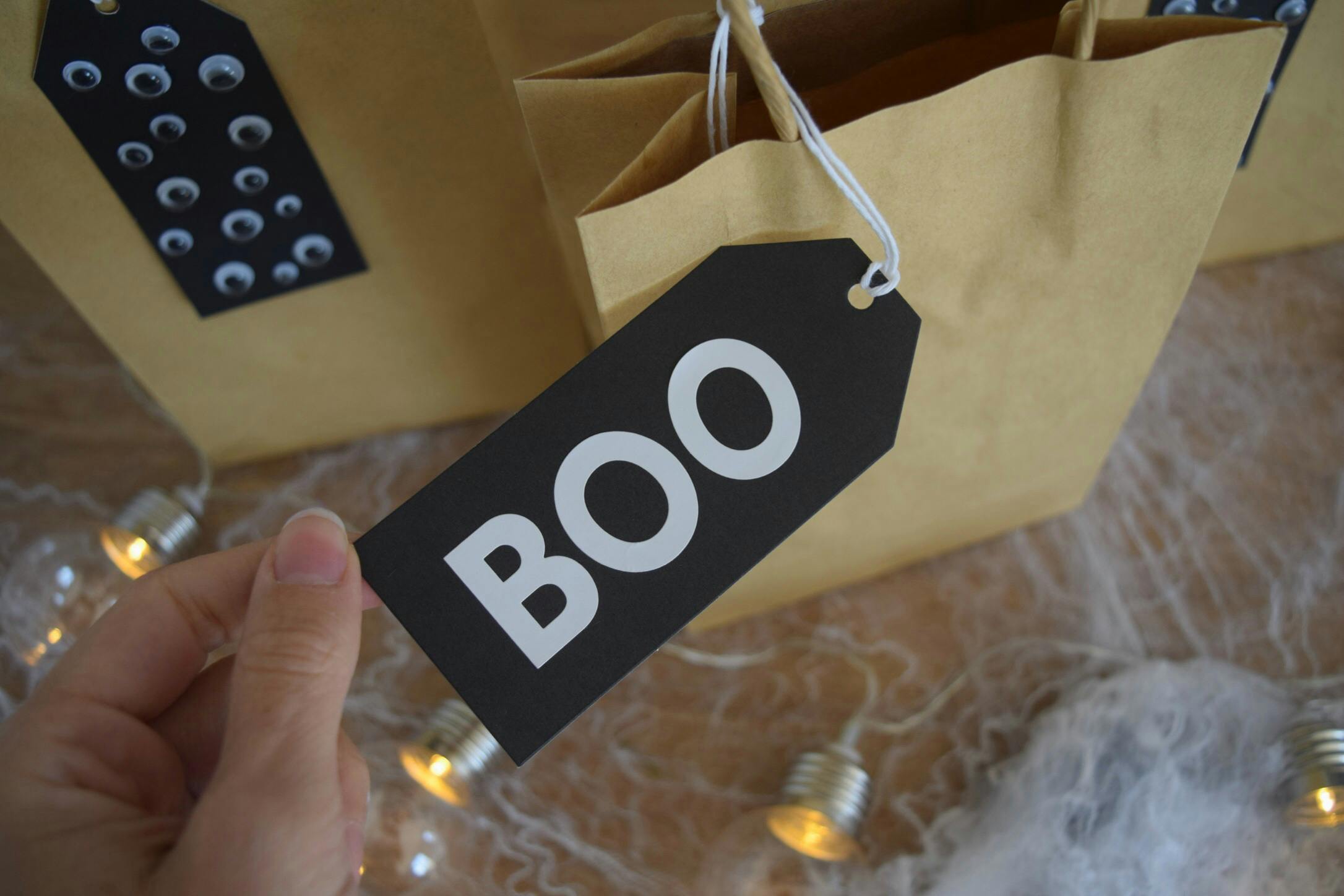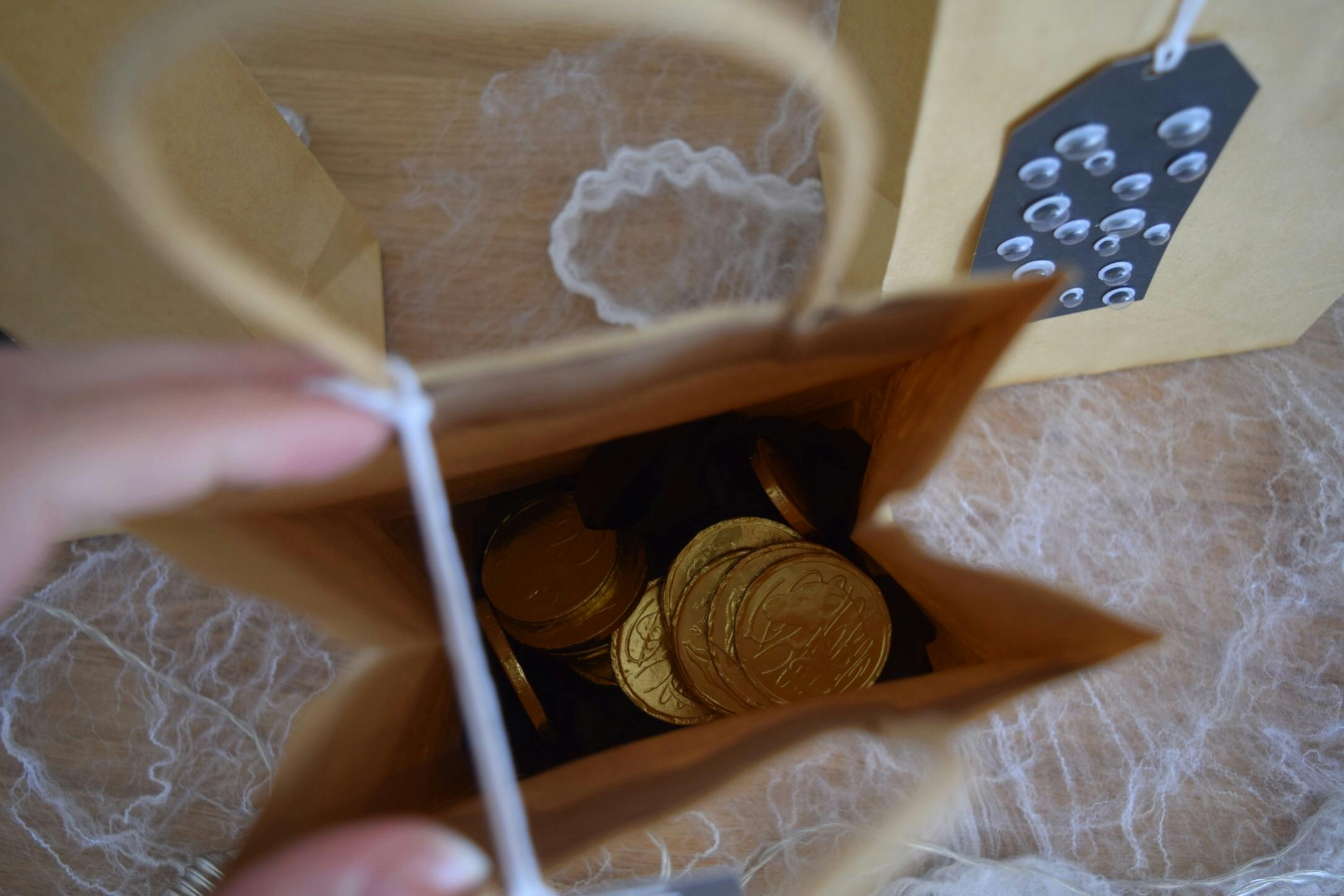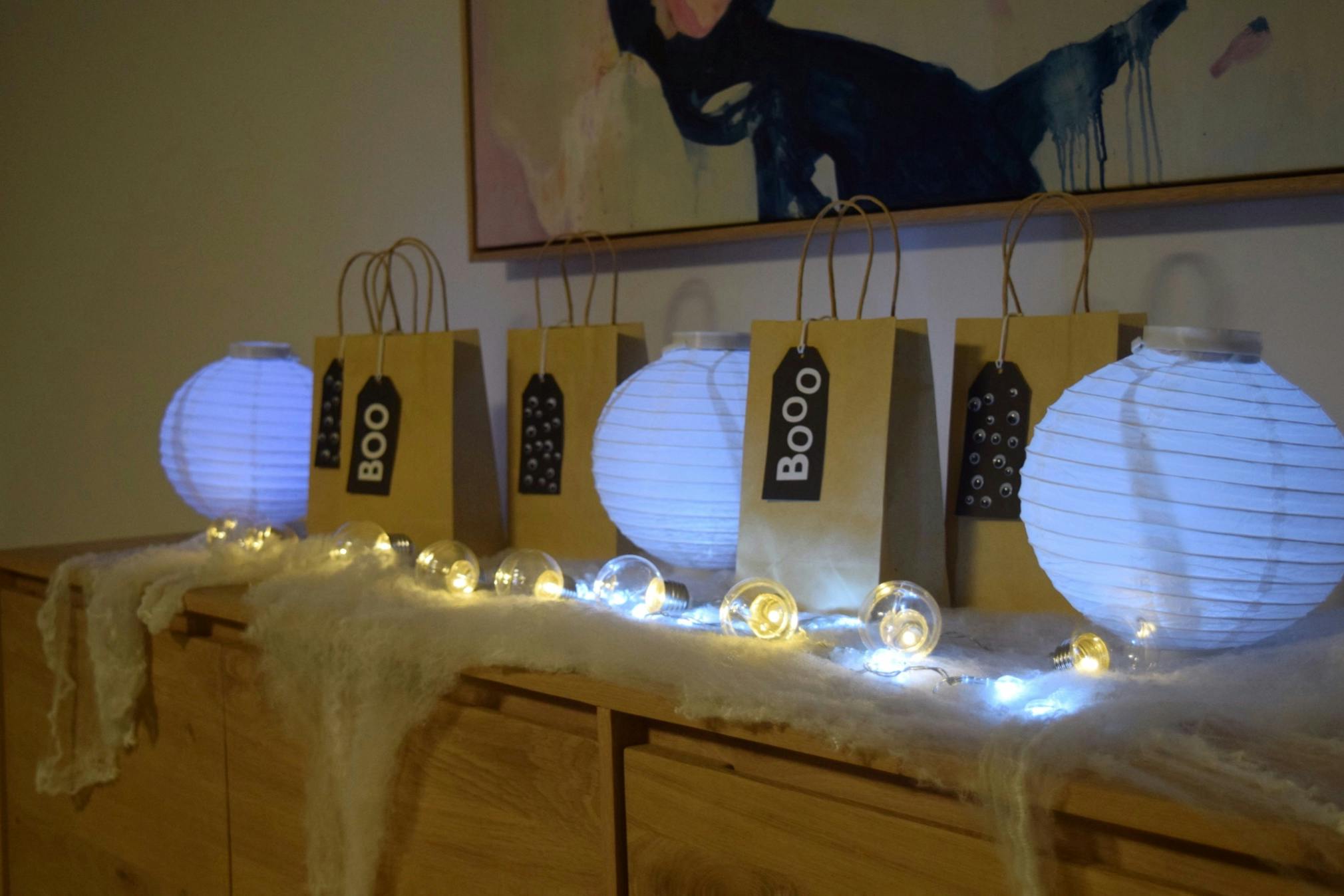 Room décor
To bring our bat cave theme to the rest of the room, we strung cobwebs and spiders over the pendant light, edge of the painting, and along the sideboard.
A black and white cascade of balloons is an inexpensive (and stylish) way to create a 3D focal element. They are easy to make by simply blowing up balloons in different sizes and stringing these together in a full cluster.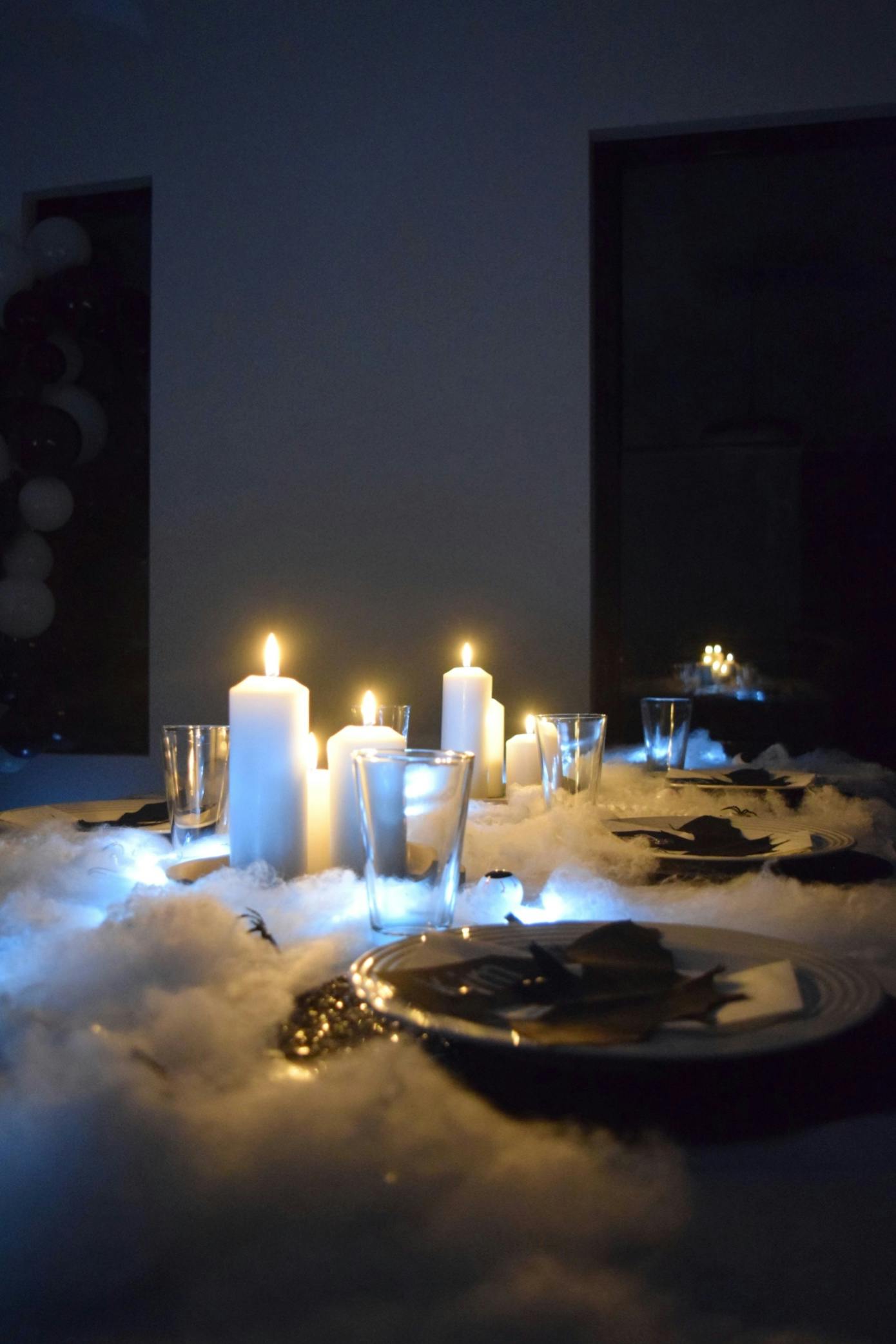 Finally, lights lights and more lights create an inviting party atmosphere while adding a spooky element. We used strings of skull LED lights, party LED lights and LED lanterns, all available in store.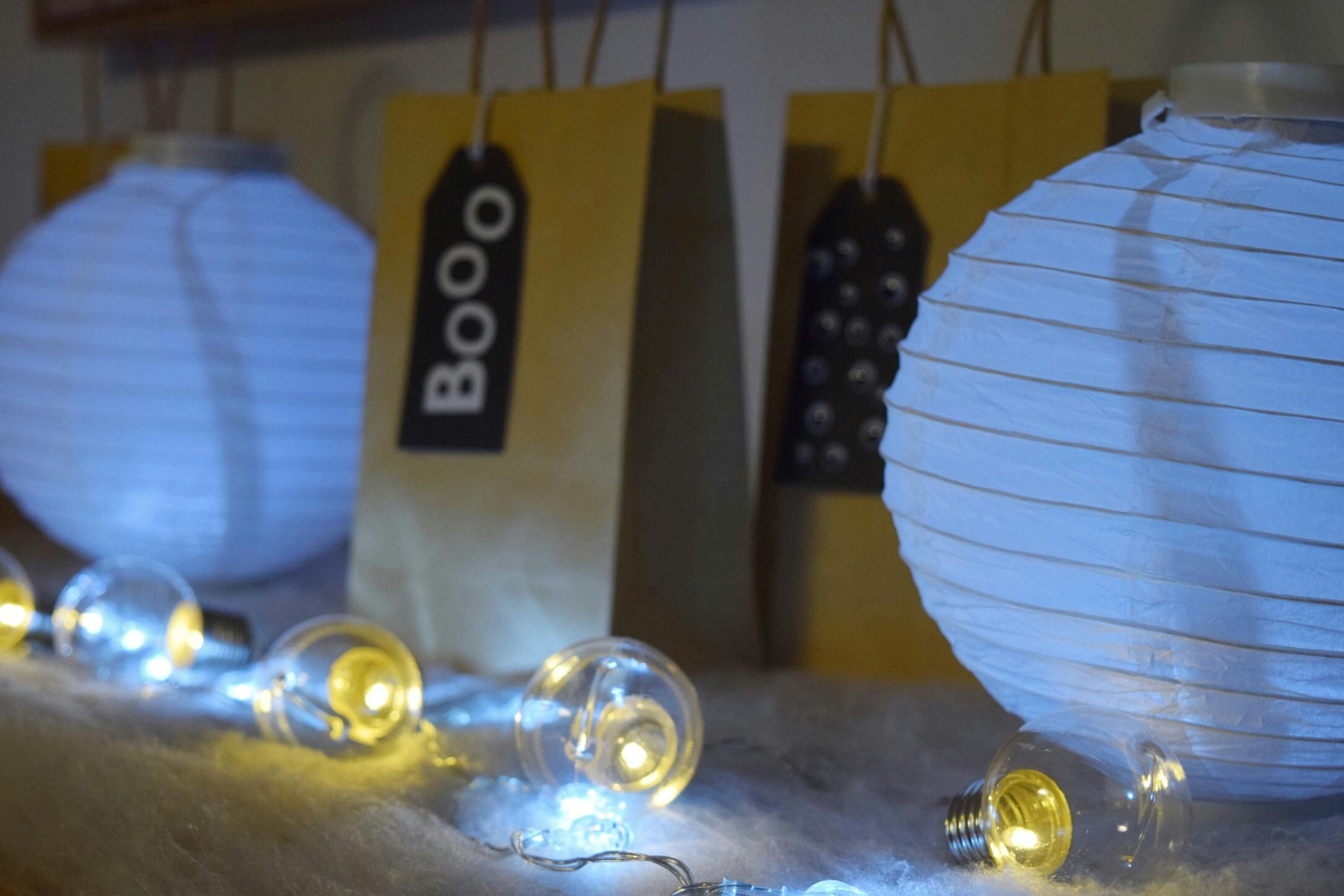 There are loads of Halloween items at your local Reject Shop store to either recreate this black and white party look or a different Halloween theme of your choice. Be sure to also check out the party section and kitchen section where we sourced many items to create this look.
Who's ready to throw the best Halloween party?!
This post is sponsored by The Reject Shop, all images, opinions and words are from Style Curator.
All products or variations are available in store.
Sign up to receive exclusive offers, VIP invites and all our hints & tips