Beauty can be a sensitive subject, some are blessed and some have to work for it. Whatever your approach, we have pulled together 3 brilliant hacks that will save you time, save you money and save you from looking dull.
1. Magic Make Up Remover
Cleanses, toners, moisturisers, hyper allergenic scented wipes, age defying masks – the removal of make-up is big business, a big headache and not to mention a big hit to the pocket.
So we've made it easy for you. How about you use absolutely nothing except a bit of water and our Magic Make Up Remover? Seriously. Throw every half opened bottle goop cluttering your bathroom drawer and just stick with this. It could not be simpler. And we've even got some step by steps on how to use it.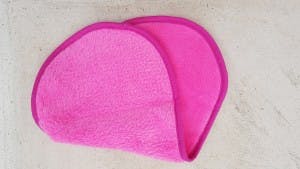 Step 1
Using the short nap side, wet a small section with water.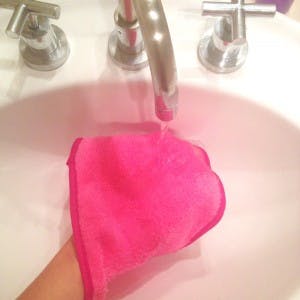 Step 2
Gently rub the face in a circular motion.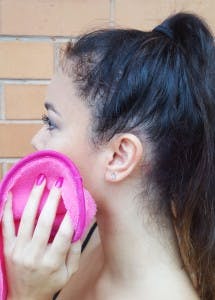 Step 3
Once the make up is removed, flip the remover to the long nap side and repeat the process. This will gently exfoliate your skin and deep cleanse your pores.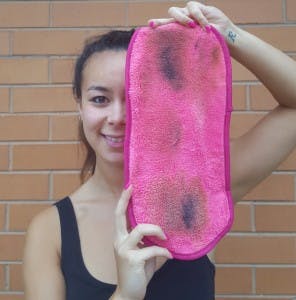 Thank us later :)
2. LED Tweezers
Eyebrows are tricky beasts. You might have inherited a thick full set that needs loads of maintenance or a thin barely there pair that need some serious colour to even make an appearance. Either way, eyebrows can be hard work and time consuming especially if you're always on the run, between kids, work and just trying to avoid looking like Frida Kahlo. You know those tiny hairs you can sort of see but just wont budge? The ones you try to pluck but end up removing skin instead. Yep, we've all been there. Ouch. Enter our LED tweezers. This little baby is here to help with the nifty light function that illuminates your face, shining a light on that little bad boy. And boom, your brows are on fleek!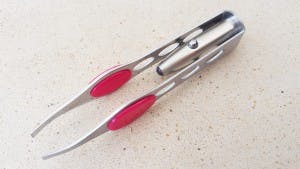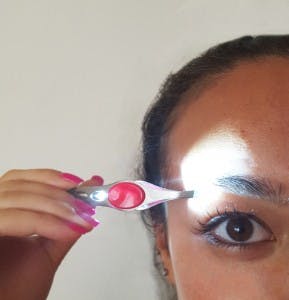 3. Mini Nail Dryer
You know that rare moment when you actually have some time for yourself? The house is quiet, there's nothing on TV and you suddenly feel inspired to do a little pampering. So you find the bottle of nail polish you've been meaning to open and take some time to paint those unloved nails. It's all looking fabulous and then the most annoying thing happens. You forget you have wet nails and do something crazy, like take off your shoes. And wham, there's nail polish on the buckle, its all a mess and the past half hour of bliss is ruined.
Well, have no fear, because now you can just put those puppies under our mini nail dryer and hey presto, flawless, dry nails! Love it.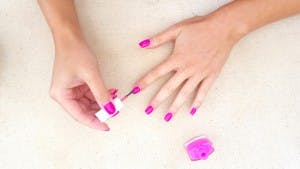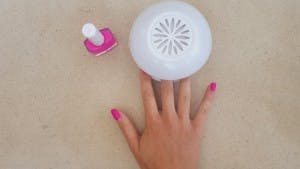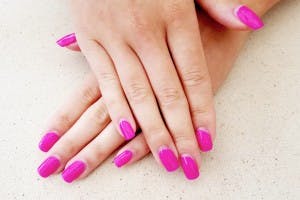 What are your top savvy beauty hacks?!
All products or variations can be found in store.