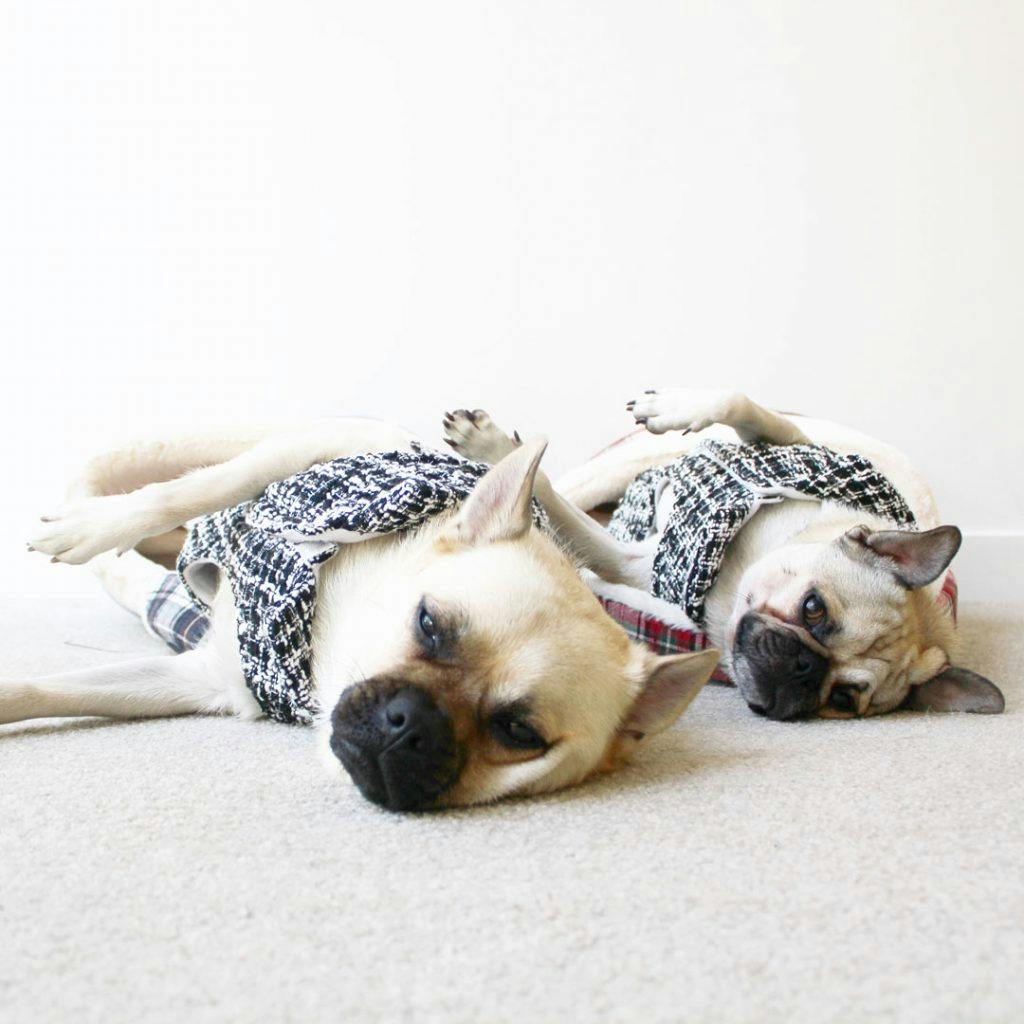 Our favourite 'Terrible Two' @EddyandSam, are back and their owner Jane, shares with us their top 5 tips to keep your dog cosy and warm during the winter months.
Lo and behold, before we know it, winter is coming right up and it's time to brace ourselves and our furbabies for the cold! Lucky for us, The Reject Shop has made it easy for us and has all our pets' winter essentials ready and in store for us. It may still be hot now, especially during the day, but it's never too early to start prepping!
1. Chuck them a blankie!
Let's start with something cheap and simple shall we? From just $2, The Reject Shop has a range of soft pet blankets made of a fleece material for added insulation. Aside from providing warmth, there are also other benefits that you may not realise! Think back to when you were young - did you have a blankie as a child? A stuffed animal? Or any other scrap of something soft? First defined by child psychologist Dr. Winnicott (1951) as transitional objects, many children use these items to self-soothe without help from their parents - they can help ease the separation anxiety that may stem from being away from Mum and Dad at school. Or, in our case, when we inevitably have to leave them to go to work!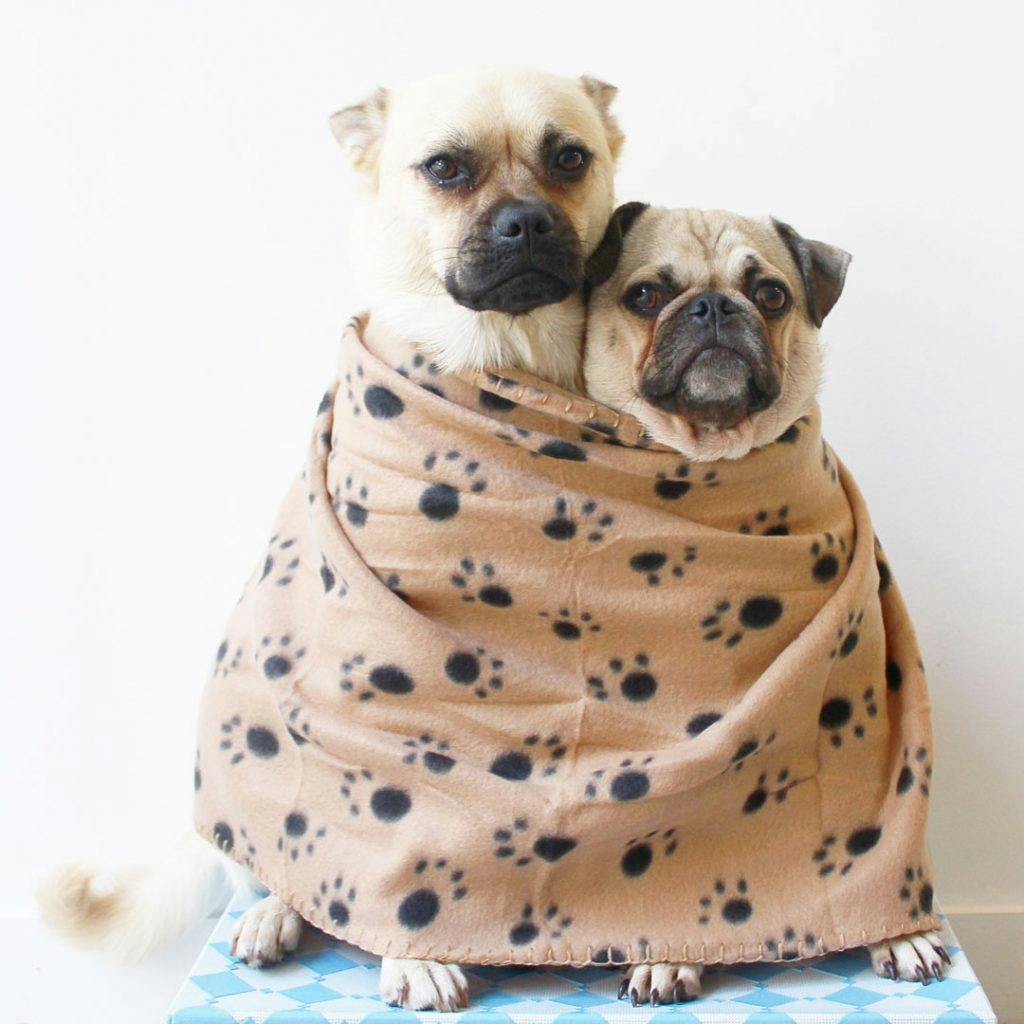 2. Buy them toys - that can also double up as a scarf!
Another straightforward tip that will keep your pet nice and warm during the colder months of the year - toys! After all, there's nothing more exciting than receiving a brand new soft toy, especially one that has not just one, but two squeakers. These Racoon and Fox toys from The Reject Shop retail for just $5, and have a squeaker at the head and the tail, providing double the entertainment! Playing with fun toys provides great mental stimulation for dogs, and also provide them with an opportunity for some exercise and movement to stay warm, even while they're indoors… or are my dogs the only ones that go crazy while playing with toys?! Plus, as an added bonus, these toys are so long in length that they can also double up as a scarf for smaller dogs, or even mufflers. Be creative!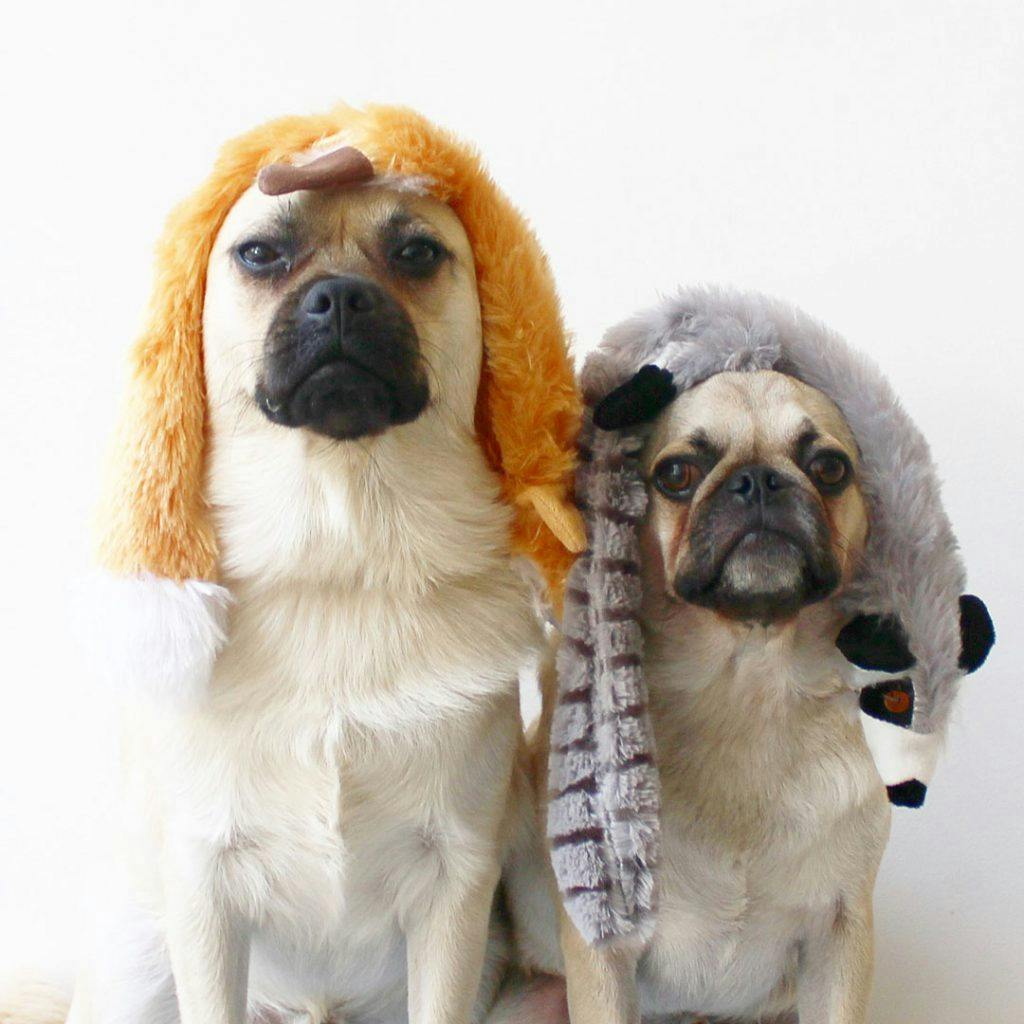 3. Dress them up in fashionable and practical outfits!
Who said clothes were just for the hoomans? Definitely not us! The Reject Shop has released a new range of coats and jackets for the dogs, from sizes XS (30cm), all the way up to XXXL (80cm). This wide range means that it should fit most sizes and breeds of doggos! For your reference, Eddy (8.5kg) wears size S/M (35-40cm) and Sam (11.5kg) wears M (40-45cm) depending on the design. We picked two different designs of outerwear; one for when it's cold and rainy, whereas the other is reserved for more formal occasions.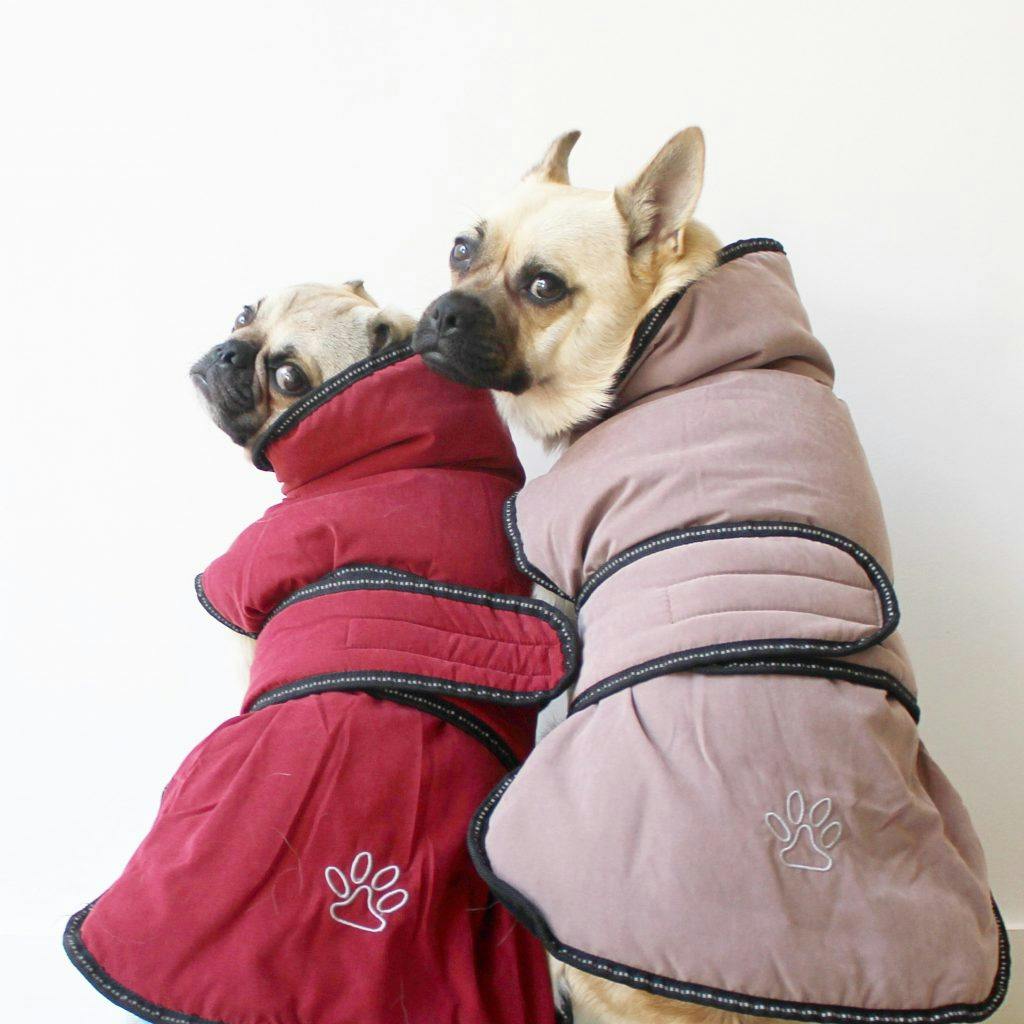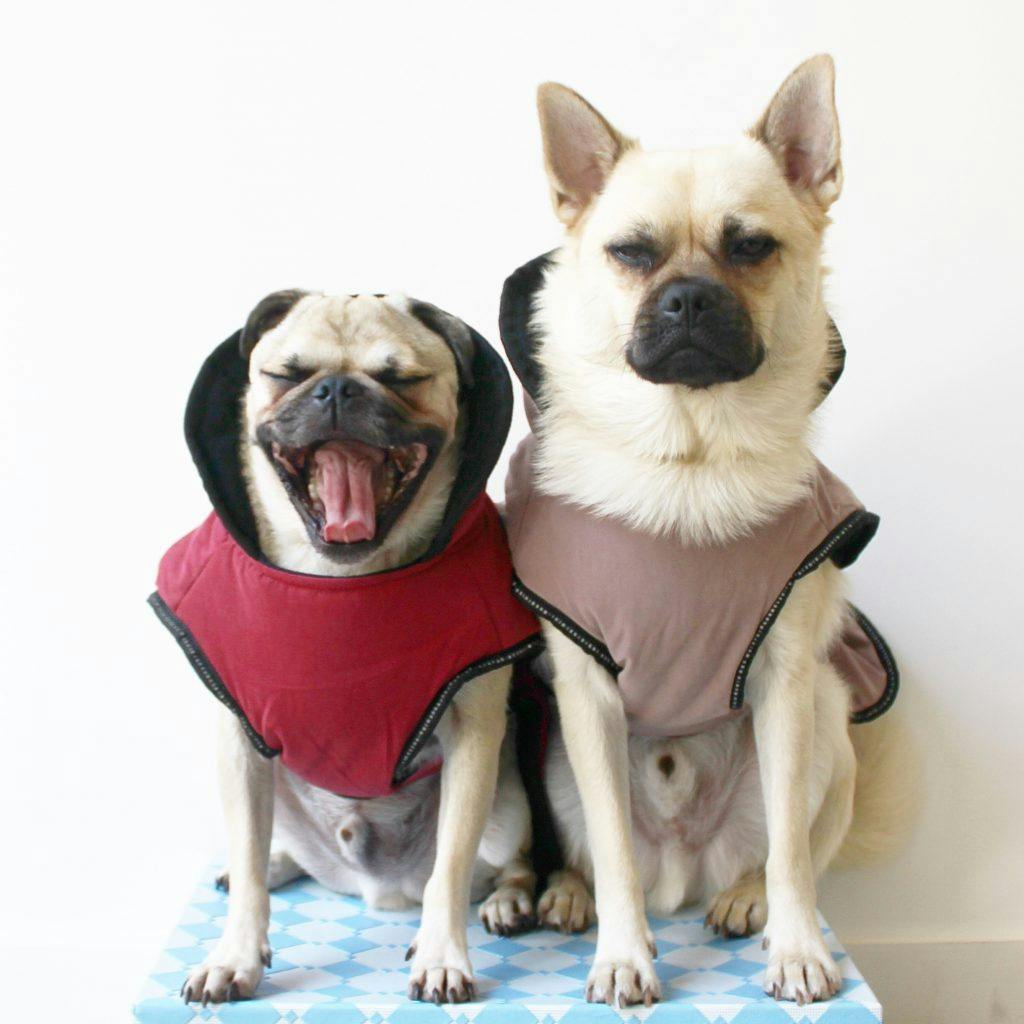 Let's start with the raincoats, which cost us $15 each. Cold, rainy days can be depressing and dreary, so let's not make it worse by denying our dogs of their daily walk when that happens. Just chuck on this raincoat! It's padded to keep them warm; it's waterproof to keep them dry, and it's outlined with a reflective material, to keep them visible when it's dark. There's no longer an excuse to not take them out for a walk after work because it gets dark so much earlier!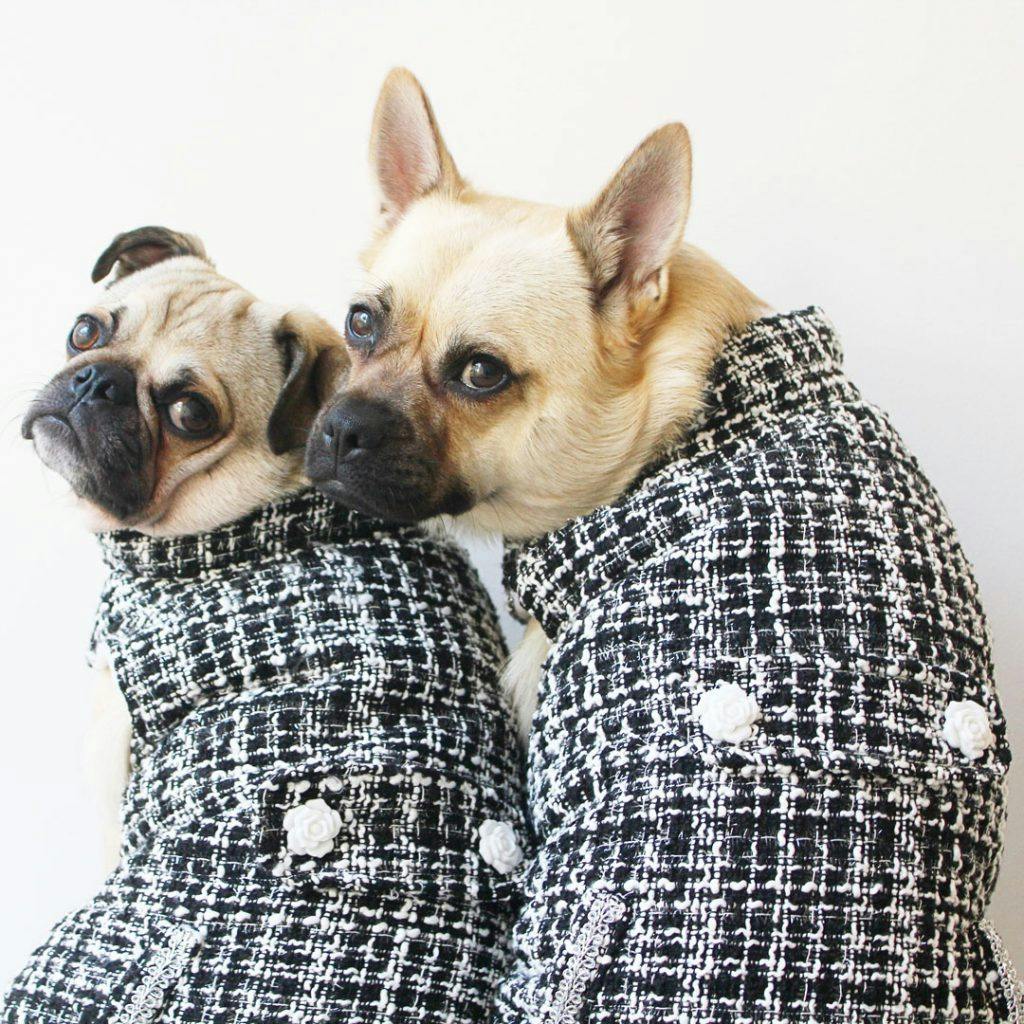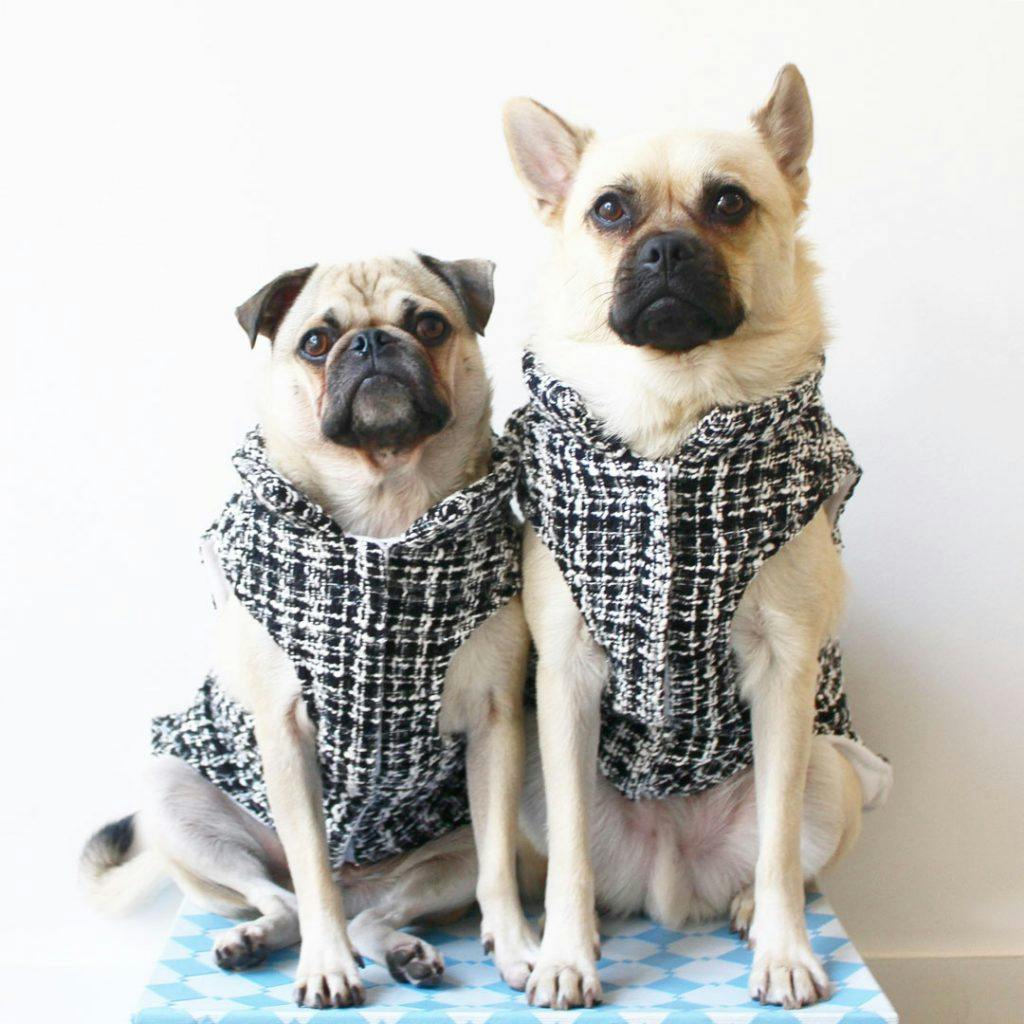 And as for the more formal jackets, which cost us $12 for Eddy and $15 for Sam, we're so in love! You simply can't go wrong with black or white, especially when it's both black and white together. And just look at those rose buttons - it's the small details that really make an outfit! The material is nice thick, and sturdy too, making it a great addition to your pet's winter wardrobe. I'm now on a hunt to find a hooman jacket to match my boys… any tips on where I could find one would be much appreciated!
4. Buy them a bed they can curl up in!
Think back to every winter you've experienced in your life so far… there's nothing better than snuggling up in bed, right? Well, why shouldn't we extend the same experience to our pets? Second best to letting them snuggle in bed with you (which we get will not be everyone's cup of tea) is to buy them their own snuggly pet bed! The Reject Shop has so many amazing designs to choose from, to suit a whole range of different size, breeds, and personal preference. I opted for one of the designs from their newest collection - these $18 slipper beds! Both red and black looked amazing, so of course I had to get one of each. Similar to the pet blankie from tip #1, the bed is made of a fleece material that is perfect for winter!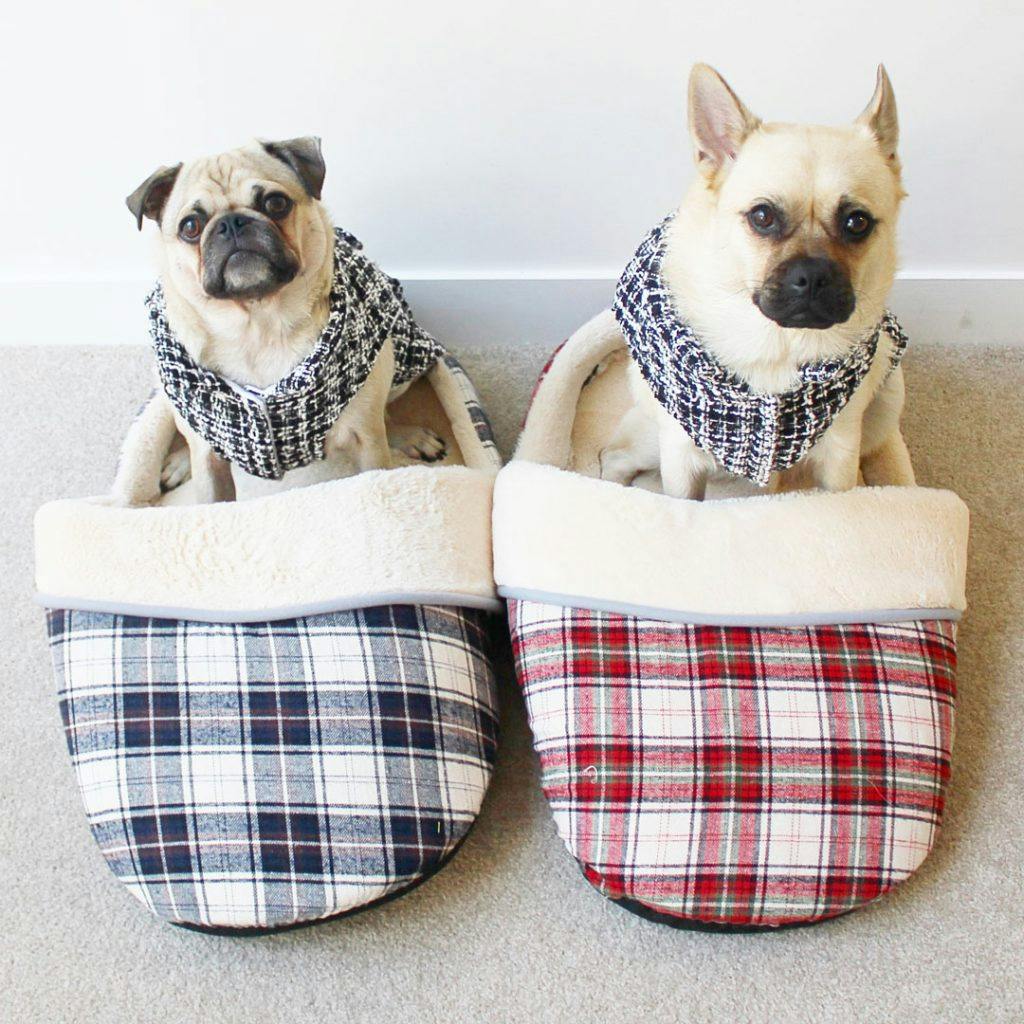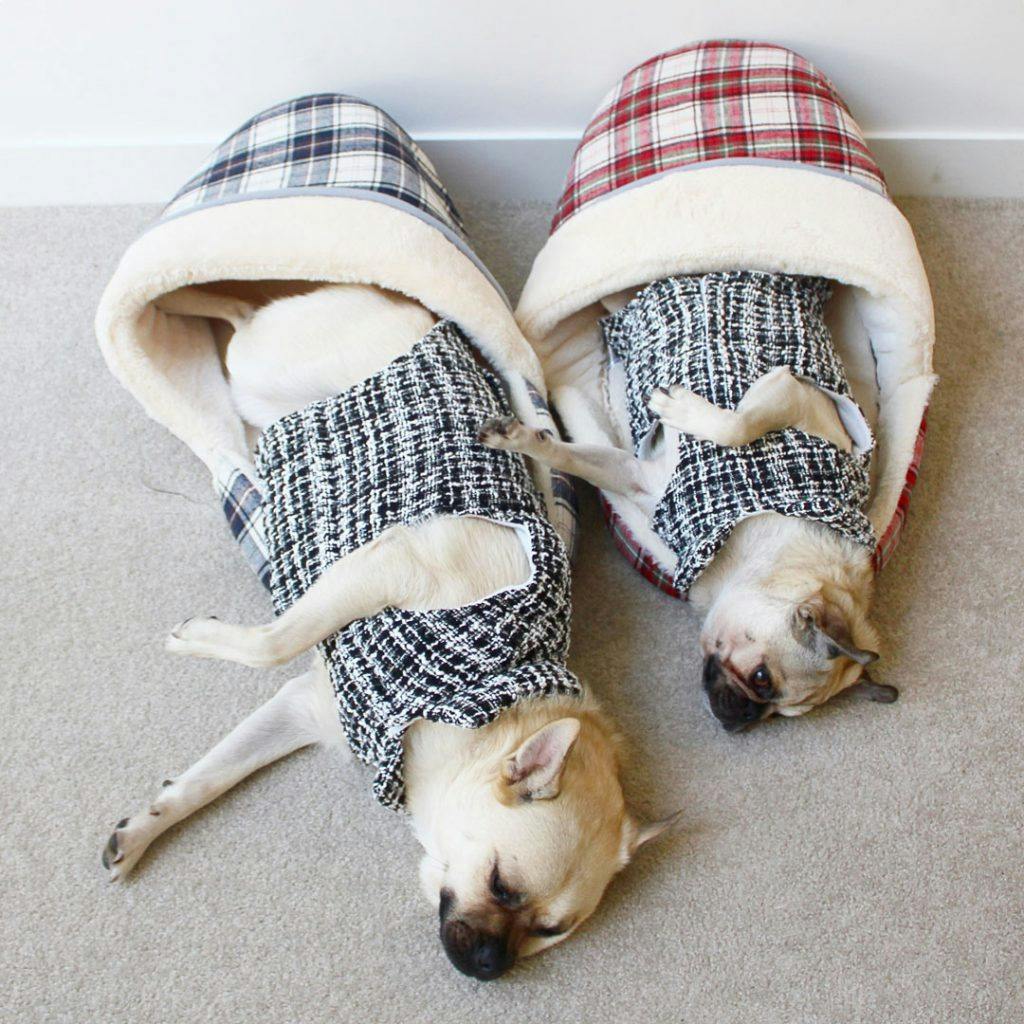 5. Don't forget the lint roller!
Winter calls for snuggles… and when you've got pets that shed (like I do), winter also calls for the lint roller! The materials that we tend to wear in winter compared to summer are unfortunately much more effective at trapping pet hair… which is definitely what we don't want. And that's where the lint roller comes in. For just $3.50, you can get a lint roller AND four refills! What a great deal and you're snuggle ready!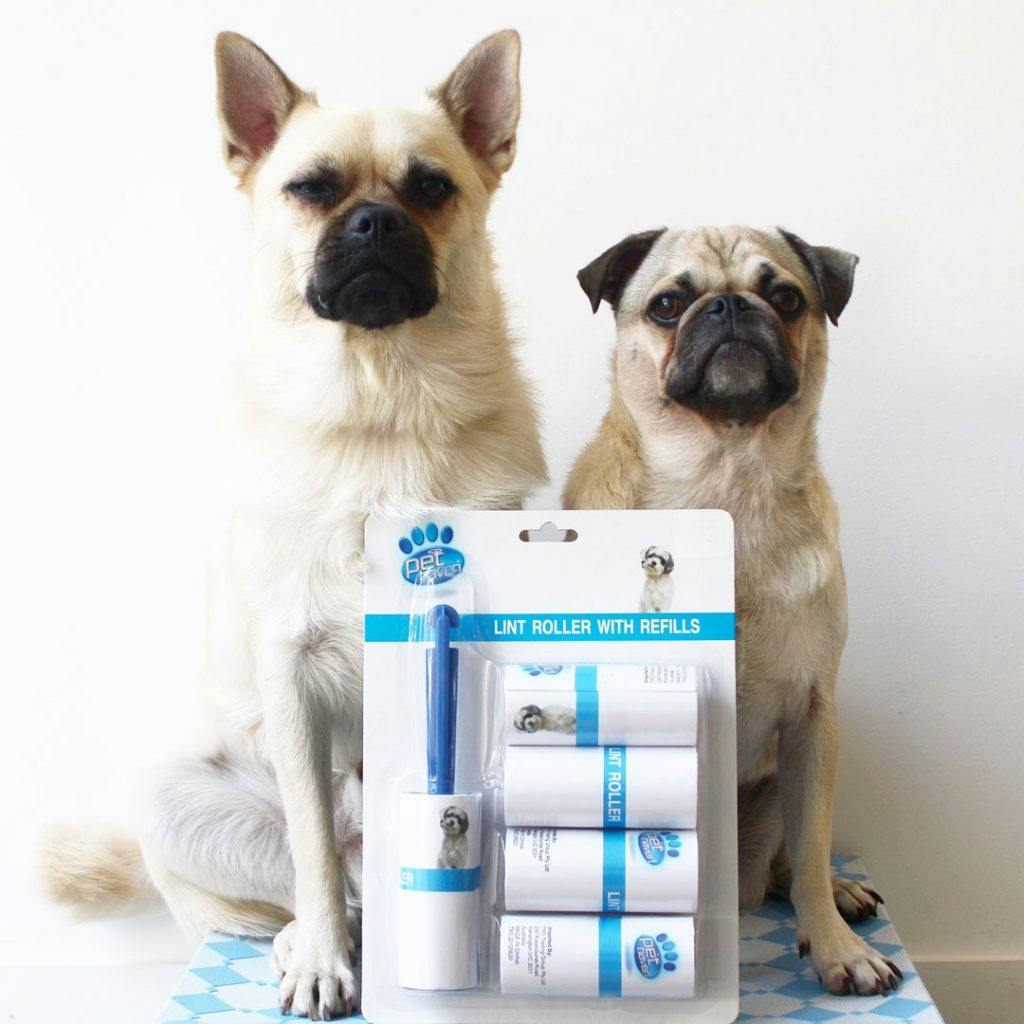 There you have it - the low down from the Terrible Two to keep your four-legged friends warm for Winter!
What top tips do you have to add to the list? #getsavvy