Put your bunny ears on and let the Easter fun begin. Planning is the key to a hopping good time for everyone. And it's easy to organise low-cost fun for the whole family with our eggs-pert tips.
The hunt is on. Almost.
It's the biggest chocolate eating festival of the year, more is always merrier and hunting for treats is so much more fun than just getting them. The suspense, the excitement, the super-early starts (torchlight 5am hunts are the best!) and baskets bursting with shiny foil and the promise of full bellies… bring it on!
There are a few golden rules that will make sure you have lots of happy bunnies
A range of different egg sizes makes the hunt fun. Cadbury Mixed Chocolate Eggs are perfect.
They'll love Cadbury or Mars Chocolate Caskets filled with their favourite treats like - Dairy Milk, Crunchie, Cherry Ripe and M&M's.
Give them a Basket or bag to fill with treats. Felt Bags are soft and super-sweet.
Put a few little piles of eggs in obvious spots for instant delight.
Leave a trail of mini eggs leading to bigger surprises in trickier places, but not so tricky that you find them next Easter!
Add some Easter Stakes to point them in the right direction. They'll be all over the place with excitement and it'll help you remember where they all are too.
Dress-up in some fun Easter Bunny Ears, they're cute in photos too.
There are no rules when it comes to the devouring part. Chocolate for breakfast, lunch and dinner is OK today. And everyone knows the bunny ears have the thickest chocolate and should be eaten first!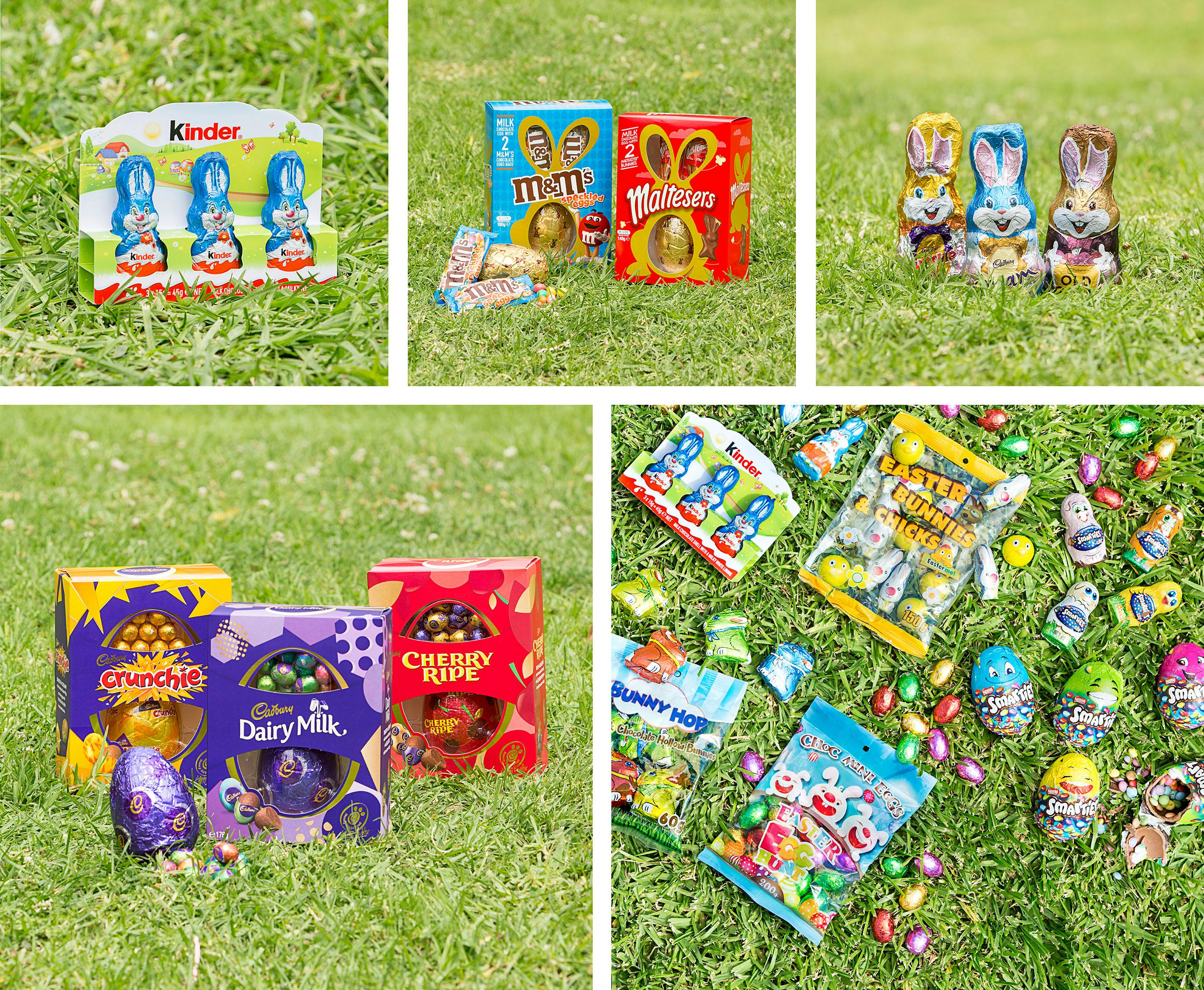 Indoor backup plan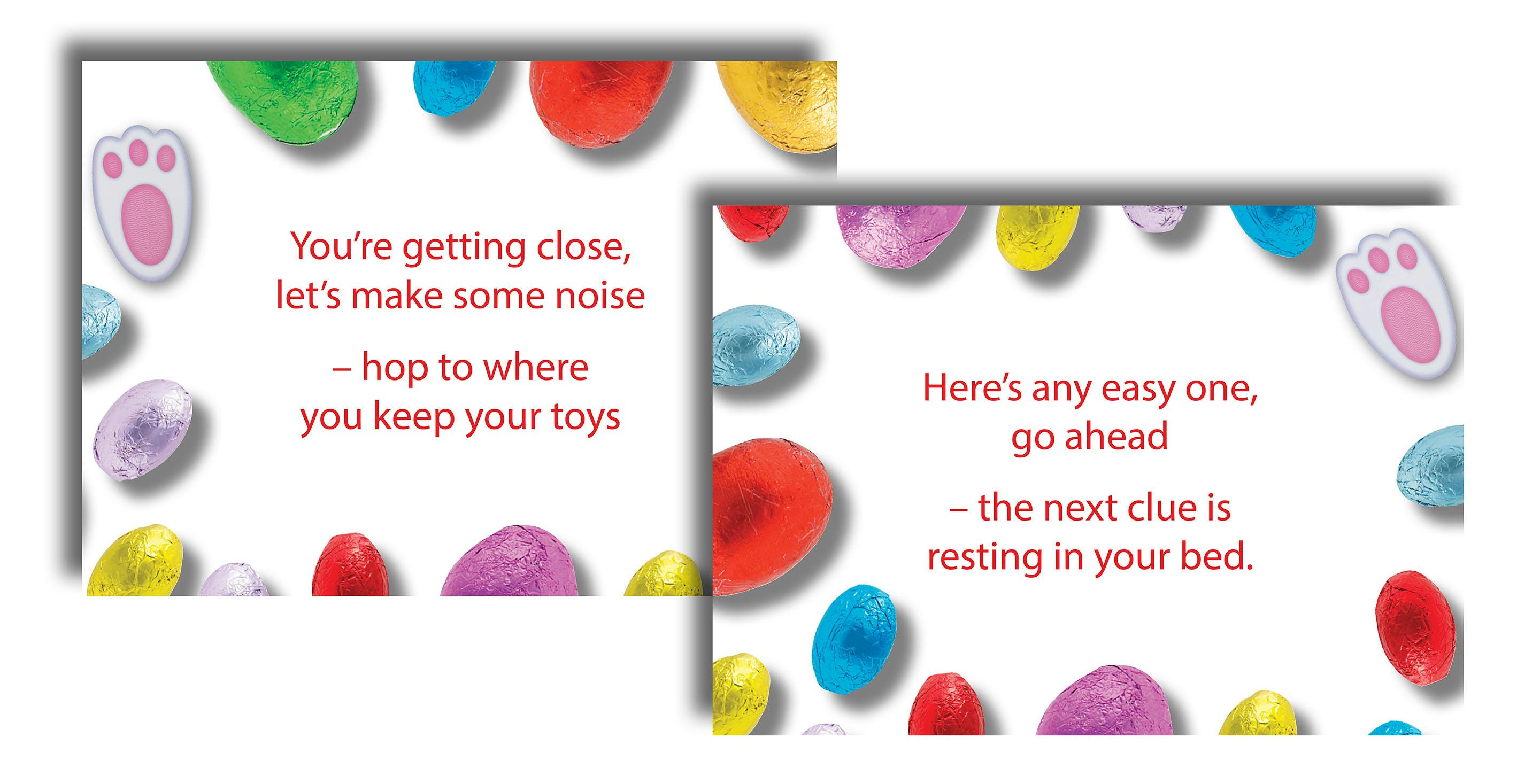 The great outdoors makes for happy huntin', but keep an eye on the weather and get ready to take it inside. A hunt with clues is fun, and a bit orderly, so your bunnies won't go feral and rip the house apart.
DIY and get crafty. Cut out some egg shapes or use our Bunny Print Cut-Outs and write clues for clever bunnies like:
"Hooray you found me, you're a winner – Now try looking where we have dinner"
Or here's some we prepared for you: Download Easter Clues.
You can make it even more exciting by putting the clues inside Coloured Eggs.
No bunny gets left behind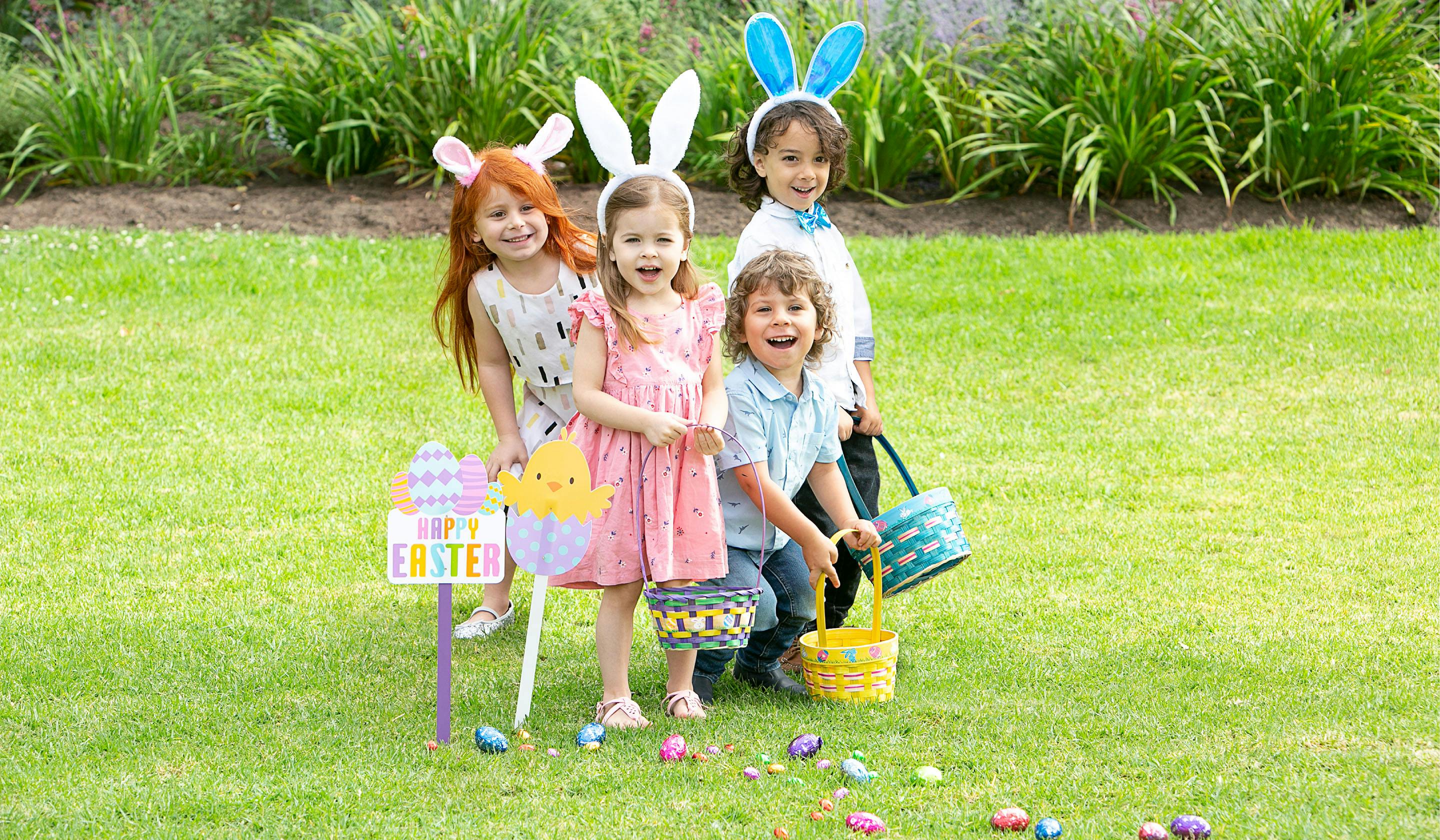 Have you got a super-competitive agile rabbit who will dive roll and leap to get the eggs first? Or perhaps a tiny considerate sweetie who will only come away with a few eggs, and lots of tears? Consider giving the littlest hunters a head start, or have a 'sharing is caring' rule and carve up the haul at the end. Having a few extra eggs to hand out is a good idea, like Heritage Chocolate Eggs for any upset bunnies – guaranteed to work better than tissues.
Eat now or save for later?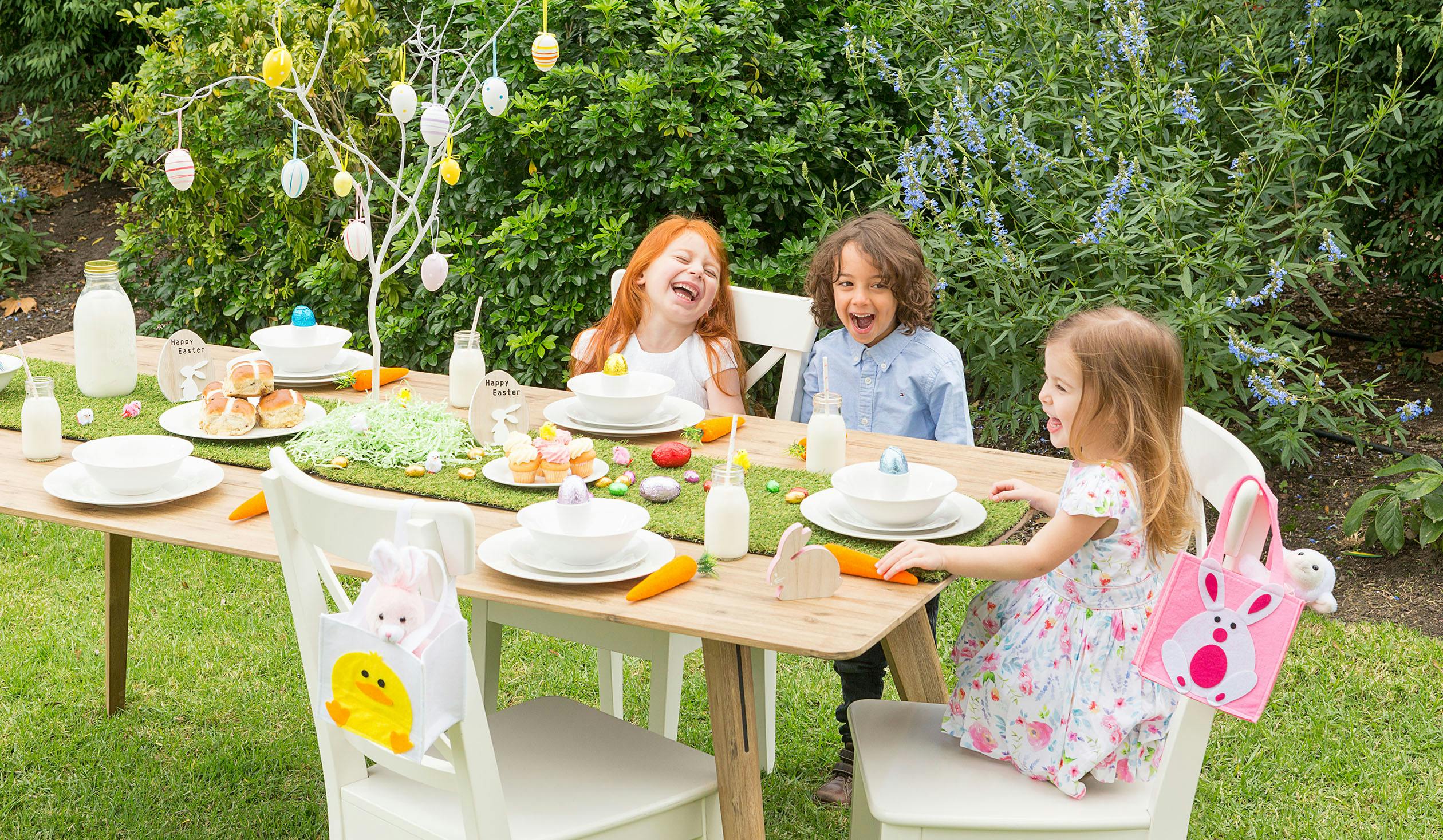 Let's face it, devouring ridiculous amounts of chocolate is one of the best things about Easter. And yes, Easter eggs really do taste better. It's a scientific fact, the small chocolate layers in an egg mean you get an intense aroma from the first bite. All wrapped up in sparkly foil and memories. Yum. If you're more of a saver, keep your chocolate at room temperature, not in the fridge, and definitely not in plain sight!
Hunt for everything you need for an excellent Easter at exceptionally low prices in our latest catalogue online, and hop in-store for even more funspiration.
Happy Easter!