Decorating, Guides
Set your Home up for Christmas
There's something about Christmas that just makes us smile. Perhaps it's the scent of summertime, family BBQs, or Christmas trees in November. Whatever your family tradition, at The Reject Shop, we love making memories. So, we've compiled the ultimate list of tips and tricks for a stylish Christmas at our every day low prices.
We heart Christmas
There's something about Christmas that just makes us smile. Perhaps it's the scent of summertime, family BBQs, or Christmas trees in November. Whatever your family tradition, at The Reject Shop, we love making memories. So, we've compiled the ultimate list of tips and tricks for a stylish Christmas at our every day low prices.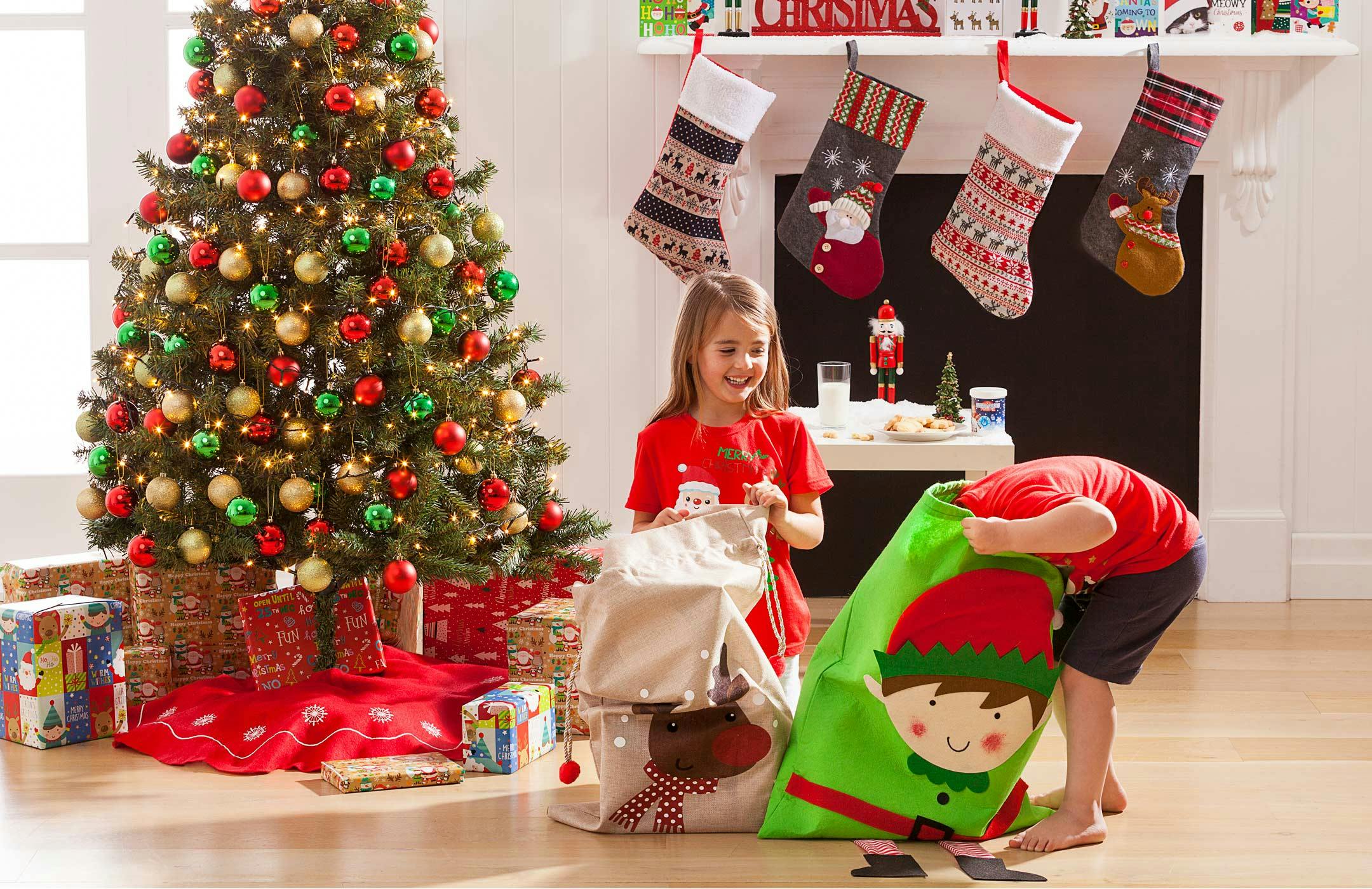 Santa is coming
The sight of Santa sacks and Christmas stockings filled to the brim on Christmas morning are what dreams are made of. However, getting the perfect gift or gifts can be both overwhelming and expensive so we have compiled a quick list of family favourites at great prices:
Squishies. These fun toys are more popular than ever and we have an awesome range, especially for Christmas like the Kawaii Kute Squishy just $5
Got crafty kids? Why not get them a Paint Your Own Mermaid set for $6 each? Will keep little hands busy for hours and once finished they can proudly display it for all to see.
Every kid loves a toy that makes lots of noise (parents not so much) and this racing car has all the sounds kids will go crazy, for just $20.
School is around the corner for some kids too, so why not fill the sacks with back to school goodies to get them excited, like our Itsi Bitsi Scented Gel Pen Pack of 30 for $10.
Of course Santa Sacks and stockings should not be limited to just the kids, so why not get everyone involved? We have gift ideas for the whole family, like an ugly jumper kit, stunning bath gift set and even delightful dog toys. No one should miss out at these prices.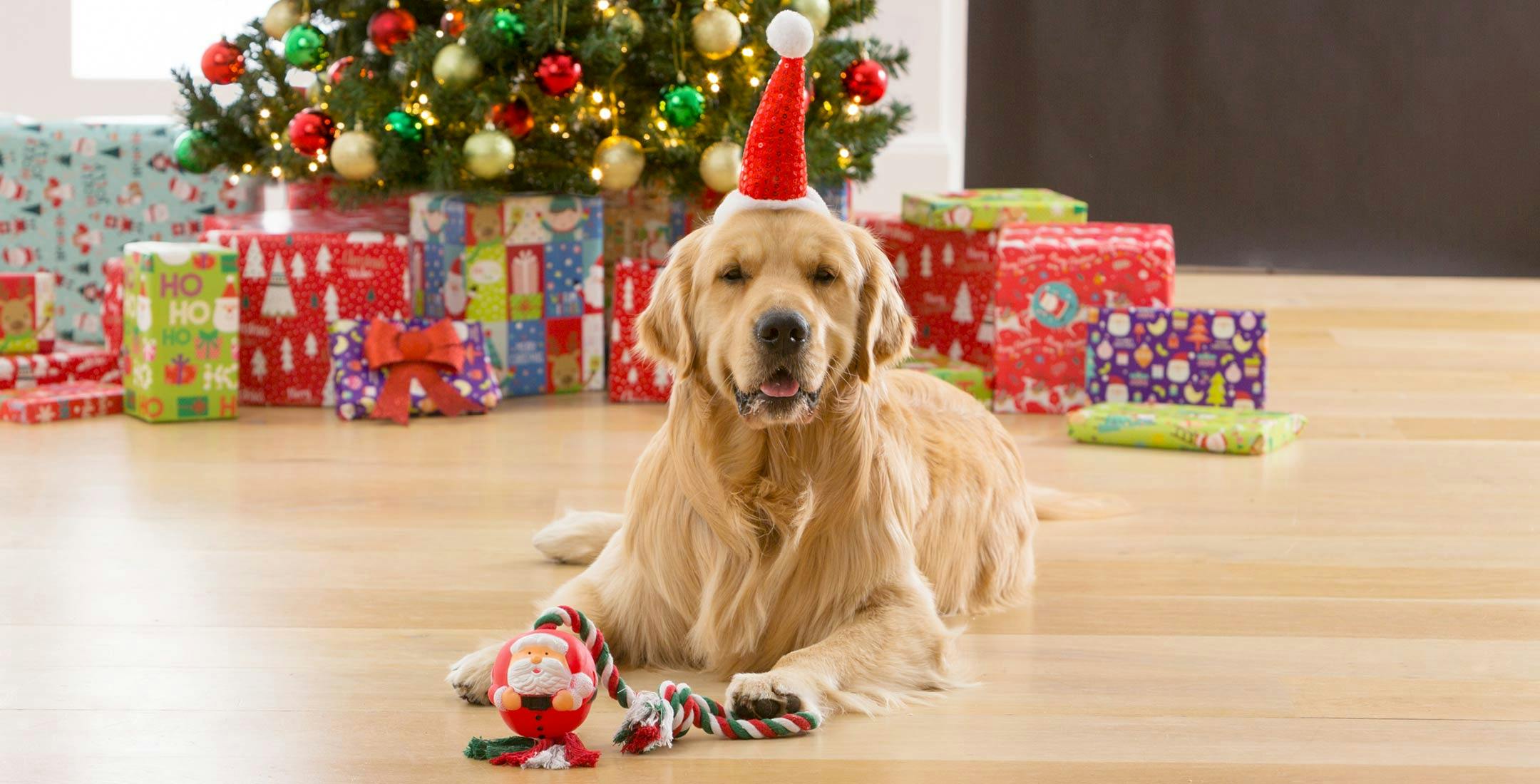 It's all about the tree
These days, many people are choosing artificial trees as they last longer, can be easily dismantled and stored away, while still giving the family a wonderful experience.
Artificial Christmas trees generally come in either white or green and can be decorated in so many ways, it can be a bit overwhelming.
At The Reject Shop, we like to keep it simple and stylish. Here are a few tips for the perfect tree:
Choose the right tree for your space. Think about height and depth. Once properly fluffed, trees can really extend out so look around decide on the area it will go in before purchasing. When deciding on the perfect spot, think about who will see it (the neighbours, the family) and where it will be sitting for the duration of December. You won't want to move it once it's all done!
Choose a colour scheme. This can be traditional gold, red and green, or perhaps you're going for a more refined look with gold, black and silver Christmas decorations. That said, don't feel like you always need to use the same decorations or even keep to 1 palette. There are no rules, just have fun with it.
Once you've chosen your colour scheme or style, it's time to think ornaments. There are heaps of options available but if you like to keep it simple and stylishly savvy, just add baubles and a stunning topper. Here's a top tip; make sure to add all your tinsel, ribbons and beads to the tree before the baubles so you don't knock them off. They can be tricky little things. Want to get the most out of your tree? Check out our blog for some tips and tricks to fluffing your tree.
On to the final twinkling touch, the lights. Again, you can go for warm colours, cool colours or even multicolour fairy lights. The choice is yours. Check out our huge range of Christmas fairy lights to suit any look.
Whatever you choose, don't forget to light your Christmas tree correctly. A few simple steps below:
Begin at the bottom of the tree, close to the trunk.
Pull the string of each Christmas light string tight to the tip of the branch, then work back toward the middle, wrapping the cord over itself and the branch until you're done.
Step back from the tree and squint your eyes until the tree is blurry. Wherever you see dark holes on the tree, rearrange the lights to fill in the gaps.
Not sure how many lights to buy? To keep it simple, we recommend about 100 lights for every 45cm of tree.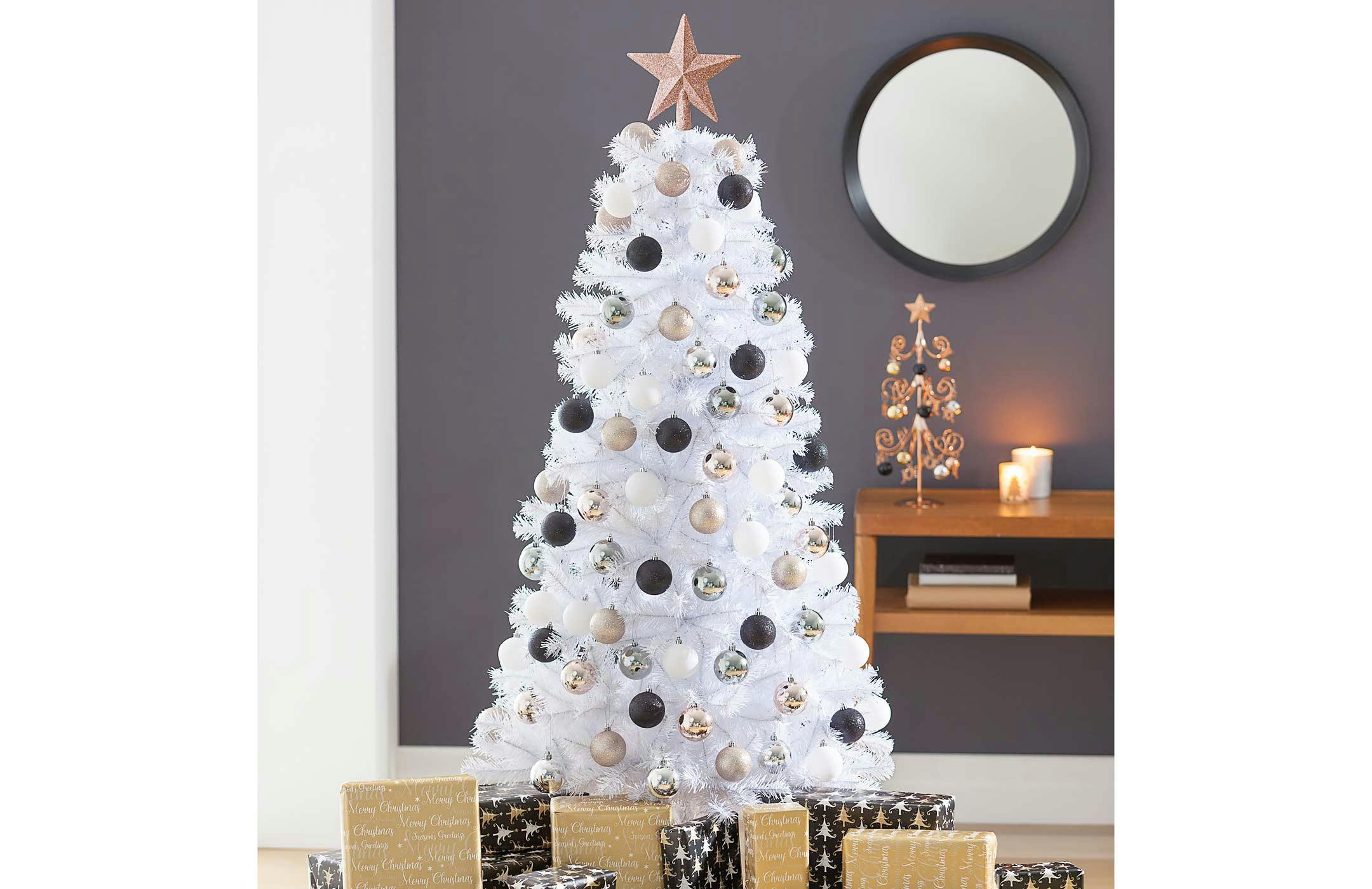 Delight them at the door
One time every year, we have permission to go big, like really big. We're talking giant Santa Stop Here signs, motorised reindeers and lights, oh so many lights. Neighbours love it, the kids go crazy for it and your guests will appreciate all the effort put in. But like everything, it doesn't have to cost a fortune. In fact, there are loads of ways to keep the costs small but your decor game BIG, it just takes a bit of imagination. Here are a few fun ideas that will blow their socks off, but not the budget:
Lights. You can do almost anything with lights and if you go solar, it won't rack up the electricity bill. Choose from our range of Solar or LED fairy lights. These little beauties will keep shining for the whole month of December. Want to create huge balls of light? Make a cylinder using chicken wire, then form it into a ball shape. Wrap it with the LED Christmas lights and viola, a magnificent ball of lights! Light up the garden with loads of these in different colours.
Everyone loves a beautiful Christmas wreath on the door, but there's no need to spend money buying one when you make it yourself. Just fill a basket with flowers and leaves picked from the garden, then hang on your door. Simple and so savvy.
Got some extra baubles lying around? Dot them around the flower beds for some extra colour and shine.
And finally, our holiday favourite, giant lollipops! Buy a set of white plastic plates, painting each one with bright colours like red and green. Once dry, attach a large stick to the back of each plate. Next, wrap them in cellophane wrapping paper and secure it with a giant red bow... Stick them around the garden and flower beds where they're sure to be seen. Now that's a mouth-watering welcome!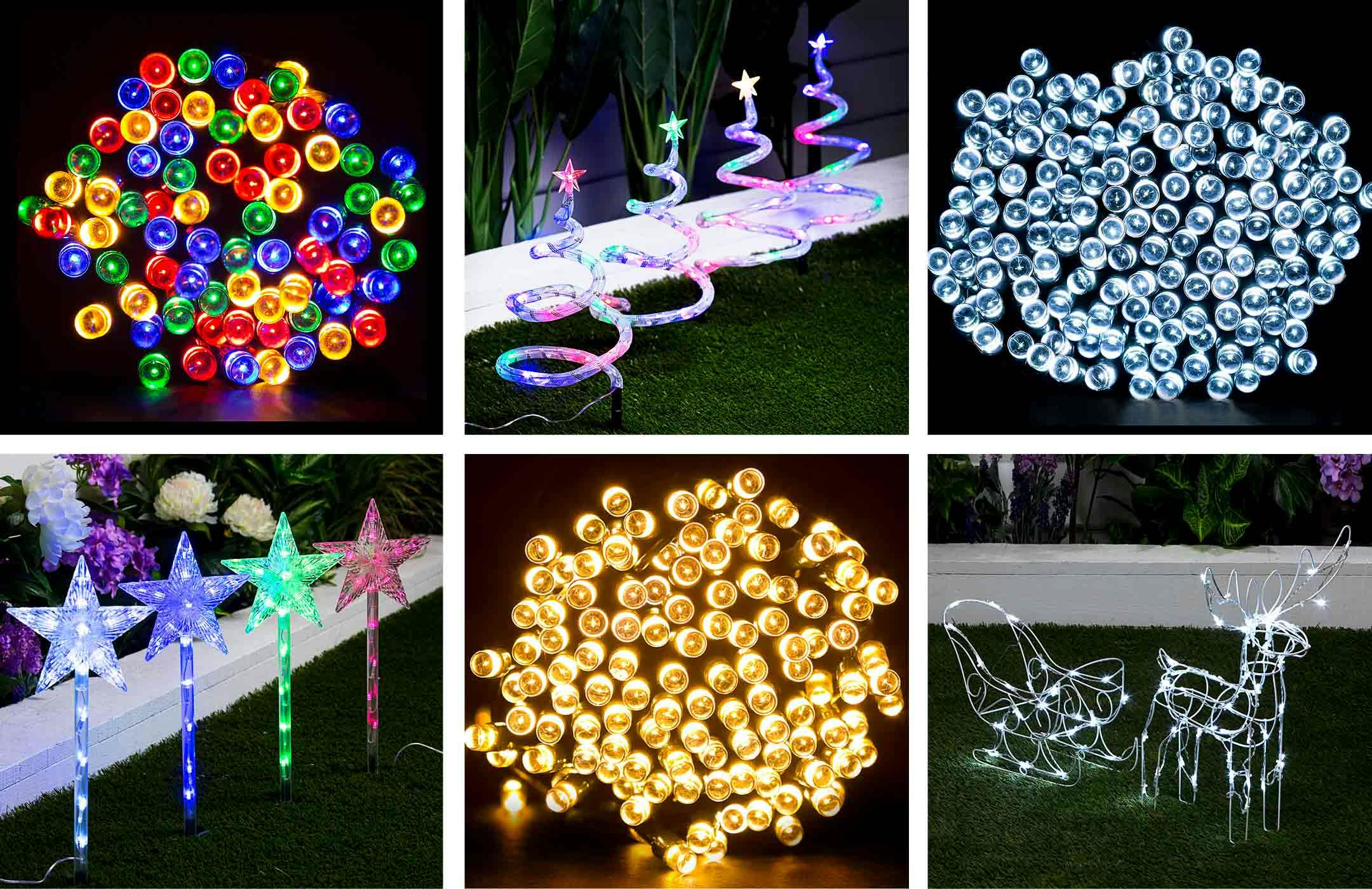 A Christmas table with wow factor
Setting the perfect Christmas table can be a bit stressful. Where to start? What colour scheme to follow? How to decorate? How to make it look beautiful but still affordable? Don't worry, we've got you covered with a few quick tips, but most of all, have fun with it.
Choose a colour scheme or mix it up. Play around with layers.
Set the table runner and placemats.
Add the dining ware. We have a great range to choose from including tumblers, plates, side plates, bowls, and ramekins - then just add stainless steel cutlery.
Add the glassware. Be sure to give them an extra wipe with a dry cloth before setting so they're extra shiny.
Now that the table settings are done, it's time to really have fun with decorations! Think bon bons, delicate Christmas figurines and even candles to help set the mood. Get the kids involved by having them paint their own baubles and make name tags for every guest.
And lastly, the centrepiece. Keep it simple and stylish with garden picked flowers in a beautiful vase.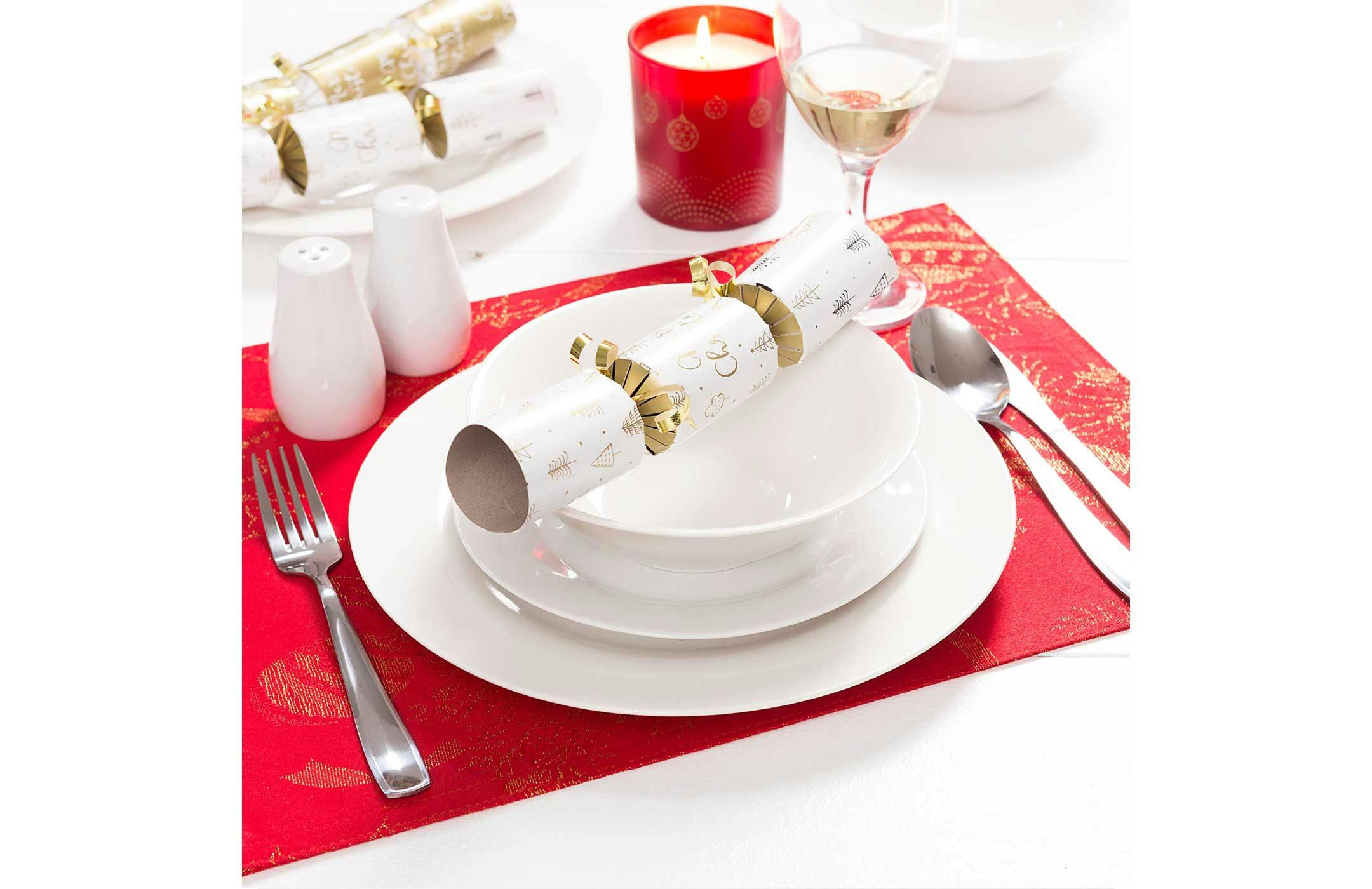 You're ready as a reindeer!
And there you have it. The step-by-step guide for the most memorable Christmas yet from the tree to the table and everything in between.
For the full rundown of all the products mentioned above, please check out our webpage dedicated to all things Christmas as well as a not 1 but 3 Christmas catalogues full of Christmas inspirations and gift ideas for the whole family.
Merry Christmas from The Reject Shop!
Sign up to receive exclusive offers, VIP invites and all our hints & tips