WE BELIEVE IN TAKING CARE OF OUR PEOPLE
At The Reject Shop, we look after our employees. Here are some of the benefits our team receive:
discounts
Discounts for themselves and immediate family members.
personal development
Personal development opportunities, such as education and training programs, as well as career advancement opportunities.
refer a friend program
Financial reward for referring a friend who is successfully appointed into a store management position.
remuneration and benefits
Our team are paid competitive across the retail market. All team members receive a polo shirt upon commencement with us to welcome them to the team.
employee assistance program
An Employee Assistance Program that offers confidential assistance with work and personal issues.
flex better
Flexible working conditions and better work-life balance, including flexible working hours, part time work, job sharing, and compressed working weeks.
parental leave
Generous parental leave for all new parents.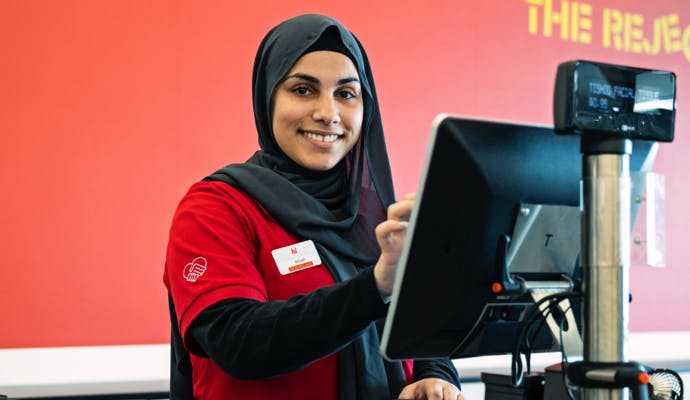 INCLUSION & DIVERSITY MATTERS
We are an equal opportunity employer with an open, welcoming and diverse workforce.
Our workplace culture is:
Respectful, non-discriminatory, and open to all people
Dynamic, with a focus on performance, development and team satisfaction
Creative, innovative, and focused on inspiring critical thinking
Reflective of our expansive customer base, with people from all walks of life
Supportive of all staff, at every level of the business
A local family culture and experience
TESTIMONIALS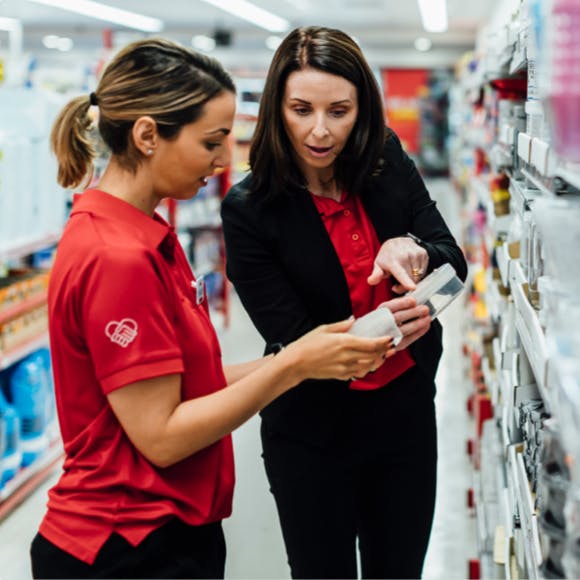 "Coming back from Parental leave for anyone is hard. Particularly if you are coming back after 5 and a half months and have always set yourself throughout your pregnancy and post pregnancy a breastfeeding goal.
Not only did the Reject Shop employ me while I was on parental leave but they supported me every step of the way when I wanted to achieve my goal of breastfeeding for as long as I could. They provided me with a comfortable, non-judgemental environment. An environment that fostered inclusivity and the ability to achieve what you want to. From all the small details to the big ones, they were supportive. The ability to pump in a private "Quiet room", then to store in the fridge. Never did I feel like I wasn't valued as a result of the time I spent pumping.
To this day, thanks to TRS, I was able to achieve my breastfeeding goal and now my little one is nearly 1 year old."
- Nagwa Assafiri, Head of People and Culture Business Partnering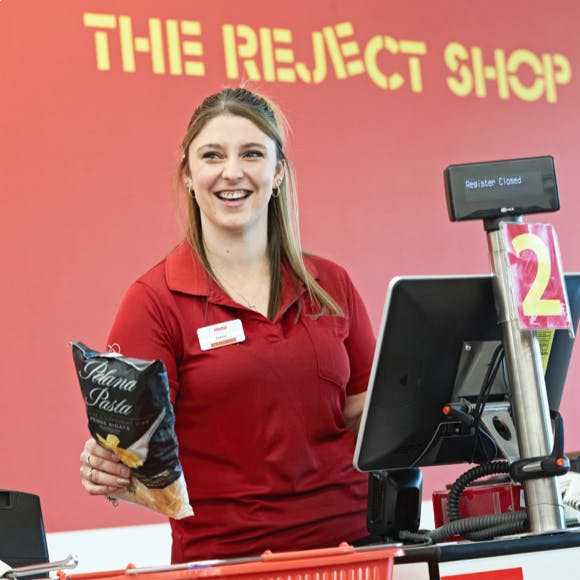 "I started with TRS in 2009 as a Christmas casual. After I finished year 12, I got a full-time position at the Bourke Street store and worked there until I moved to Adelaide, where I became an Assistant Manager. After a few years, I was offered a Store Manager role at the Newton Store until the store was unfortunately forced to close in 2019. I then took on a floating manager relief role for the Adelaide region, which eventually took me back to Melbourne and into a position at the Plenty Valley store. Here I got the opportunity to manage the Seymour store as well. I am currently trialling a Multi Site Manager role on a more permanent basis between the 2 stores, and I am absolutely loving all of the responsibilities that come with it.
TRS has allowed me to travel and meet so many new people. The challenges have helped me grow as a person, and have made my role as a manager very fulfilling. I feel great about where the company is heading and the goals they want to achieve. It is motivating to come to work every day and be part of that improvement."
- Jaimie-Lee Spillar, Multi-Site Manager